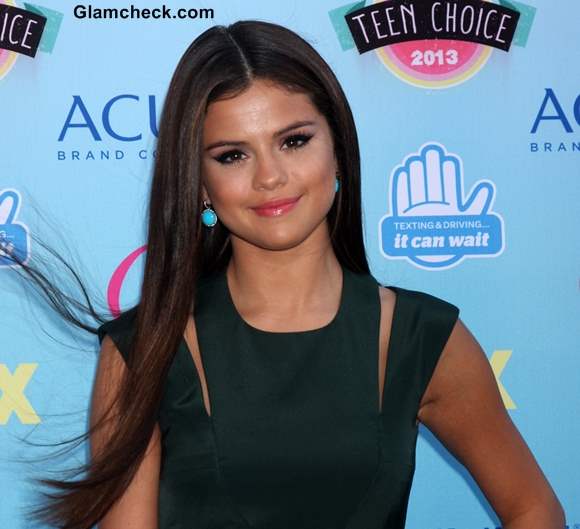 Singer Selena Gomez was seen making a pretty picture at the 2013 Teen Choice Awards at the Gibson Ampitheater Universal in Los Angeles. What caught our attention was her interesting neckline that looked a lot like a bib cutout. It is our neckline inspiration for the day.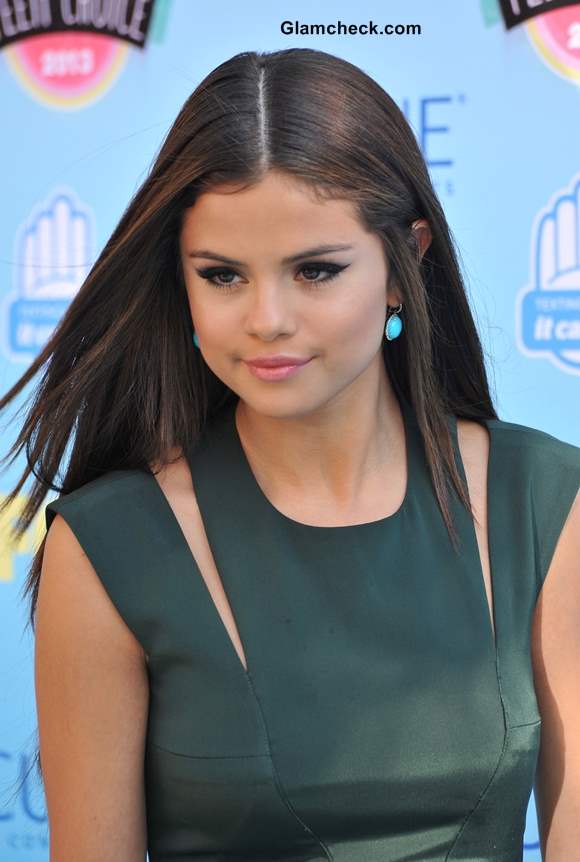 Neckline Inspiration – Bib Cutout Neckline
The dark greenish grey dress that the brunette star wore had a high round neck and semi cap sleeves. There were two thin and long "v-shape" like cutouts on both sides of the neck. This particular cutout design coupled with the bib type cut on the neck – makes it look like a bib cutout neckline.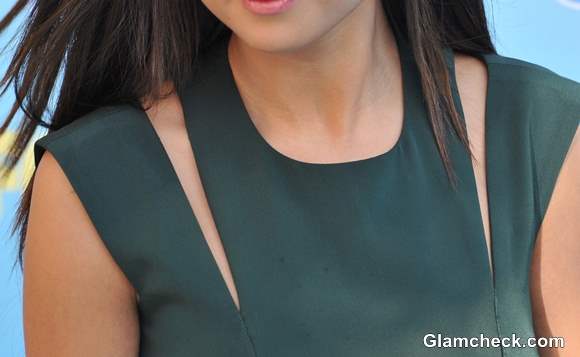 Bib Cutout Neckline
This sort of a neckline not only looks interesting but also gives a slimming effect to the wearer. The cutout pattern also gives a peek-a-boo effect to the shoulders. If you do not easily find a dress with this neckline then you can always get an existing dress remodelled this way by taking it to the tailor or even doing it yourself – if you have cutting and sewing skills. 
Image: Shutterstock