Beach fashion is usually equated with styles that take from boho-chic and tropical fashion. However, one can go beyond that and experiment with more looks – especially those that are based on simpler fashion. These styles would be apt when you just want to walk along the waves instead of lounging there, when you just want a moment of quiet and solitude. The stark beauty on the beach is a perfect example of this style, so let's get set to rock the look in it.
Rock the Fashion: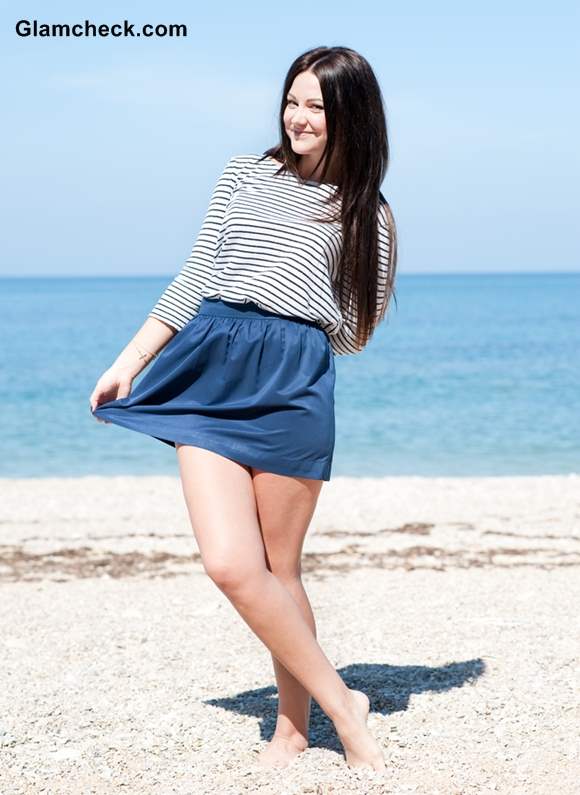 Nautical Beach Dress – Rock the Look
Think nautical and accordingly choose a horizontal striped black and white top. Pair this with a short blue skirt, it will blend perfectly with the color of the water and give the beach feel. You can always opt for a short skater style for the skirt.
Rock the Style: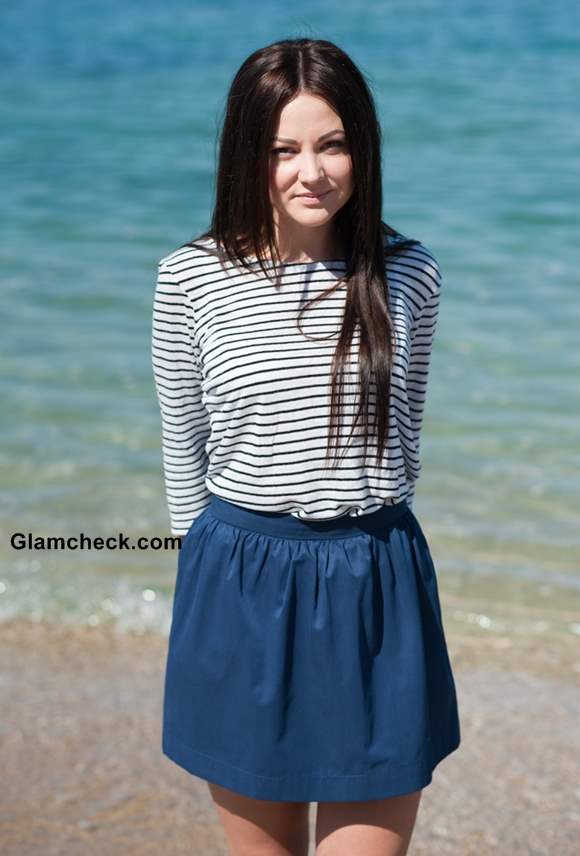 Wearing striped top with short skirt
Rock the Look – Wearing striped top with short skirt
The styling is about keeping it stark; therefore, choose to wear minimal accessories. A watch would be a nice touch. Opt for plain thongs for the feet; after all you will be on the beach. You can choose to wear keds too, if you are not planning to go anywhere near the water.
Rock the Beauty: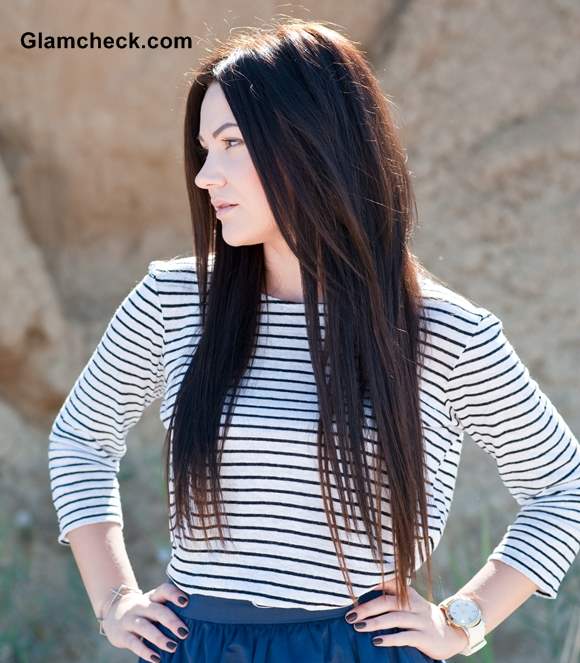 Rock the Beauty
The beauty segment should also focus on simple lines. Minimal makeup would be your best bet. If you want to apply makeup then choose the kohl-nude lips combo. Line your eyes nicely with kohl and choose a lippy in a nude hue. If you want a hint of color on the cheek then try a cheek tint.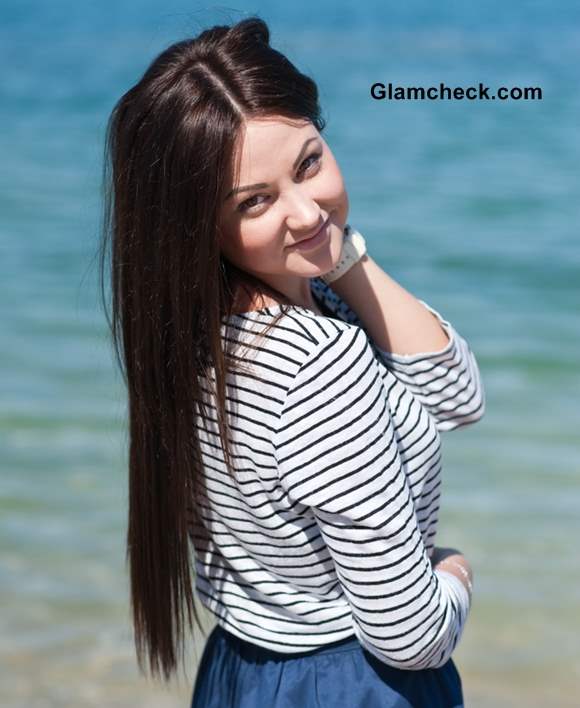 Straight long hair and no makeup look
The hair should be left open in its natural form. Stay away from the usual beach waves and curls, and opt for a more stark style such as poker straight hair.
Glamcheck's Rocking Tip:
Instead of a skirt, you can also don a pair of shirts for the stark beauty on the beach look. 
Image: Shutterstock