Reality TV star Khloe Kardashian Odom played around with her hair color for Nickelodeon's 26th Annual Kids' Choice Awards at the Galen Centre in Los Angeles.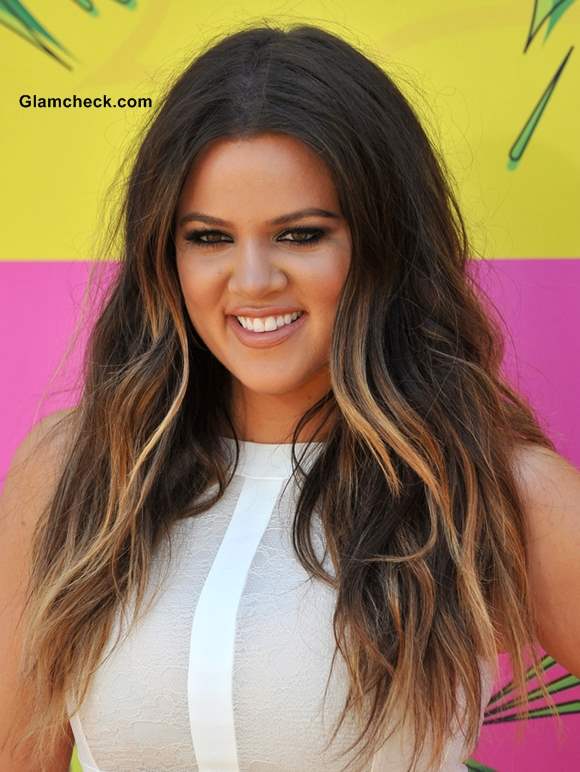 Khloe Kardashian Hair color 2013- Dual Toned
While the bulk of her hair maintained its shade of rich brunette, she had dirty blonde streaks emblazoning her locks from about halfway down right to the ends. Rather than go with the fully dip-dyed look that the younger crowd is so fond of, Khloe went with a more subtle approach that looks so much classier on her. It creates a visual of soft inverted flames that is inherently sexy.
We also love how she's left her hair loose and messy from a relaxed middle parting, the do emphasizng the 'flames' as well as upping her sex appeal. The ends n particular seemed to be accentuated by combing a few out individually, thereby further enhancing the fiery element of her ensemble.
But hair aside, here is a beauty who is obviously comfortable in her own skin, which is what we think is the primary reason she looks so incredible! 
Image: Shutterstock