The intense black eye makeup goes a few steps ahead of the smokey eye style. It makes the eye look really big and elongated, and is a good choice for those looking for a dramatic or gothic touch.
Intense Black Eye Makeup Tutorial
Makeup Products Needed: Thin black kohl pencil, thick black kohl pencil, white highlighting eye shadow and mascara/false eyelashes.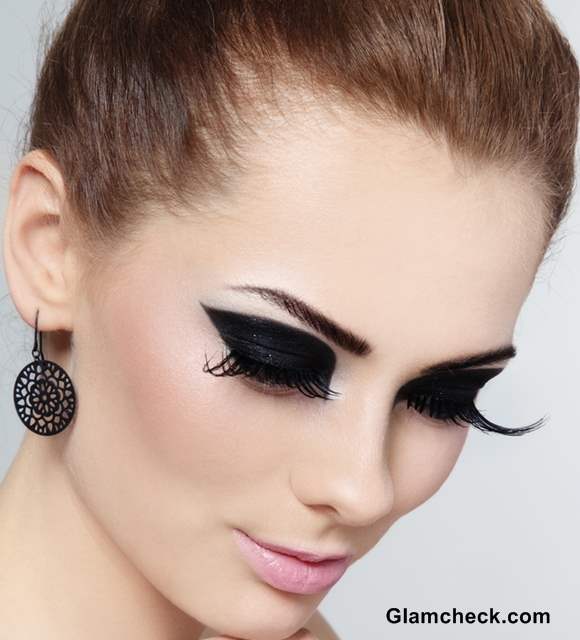 Intense Black Eye Makeup Tutorial
We are going to use black kohl pencil instead of black eyeshadow for this look due to the intensity the former can achieve. Also, it will stay in place for a longer time. Do ensure that both the thin and thick black kohl pencil that you choose are of the waterproof and smudge proof variety.
Take the thin black kohl pencil and draw a line starting from the inner corner of the eye, going over the creases and extending outwards from the upper corner of the eye in a winged shape. Now right from the tip of this extended line, draw a diagonal line which extends inwards to meet the lower eyelash line. This will be the basic outline of your eye makeup.
Next, take the thick black kohl pencil and fill in the entire area inside the outline you had drawn in step 1.
Fill the lower eye rim with a line of kohl too.
Highlight your brow bones with the white highlighting eye shadow. This step will give more depth to the blackened area.
To make the eyelashes look huge, you can either use 3-4 coats of mascara or you can choose to opt for false eyelashes. Of course, false eyelashes will add on more to the intense black eye effect.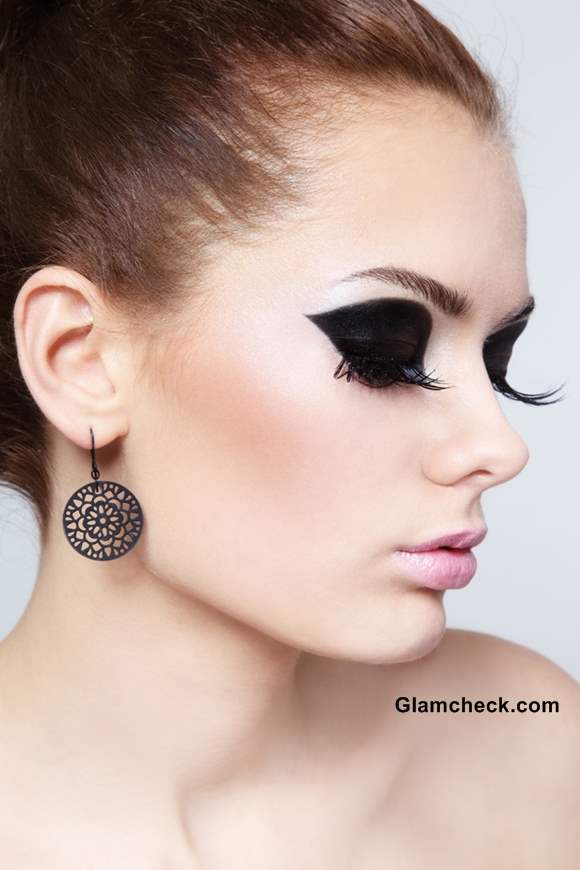 Intense Black Eye Makeup
If you want all eyes on your eyes, then the intense black eye makeup could be one of your choices. 
Image: Shutterstock