The Agua Bendita for 2014 Collection during the Mercedes Benz Fashion Week Swim in Miami not only showcased sexy swimwear but also a very stylish hairstyle – a twisty side swept one. It added chutzpah to the models who were sashaying down the ramp.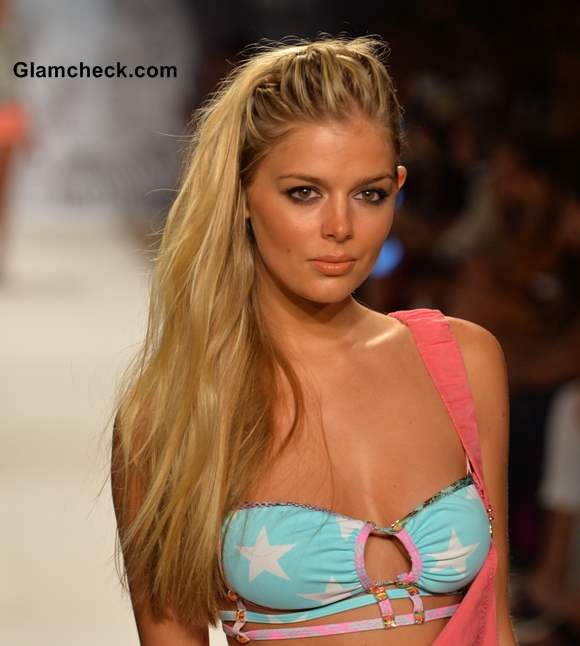 Twisty Side Swept Hairstyle at Agua Bendita for 2014 Collection
The hairdo had its inspiration in the undercut style that we have been seeing a lot of lately. So, it brings the best of the undercut hairstyle without having to actually get that cut. The twisty side swept hairstyle combines the best of glamorous and punk looks.
We really liked this stylish hairstyle and bring you the steps to do it yourself.
5 Steps Tutorial to Twisty Side Swept Hairstyle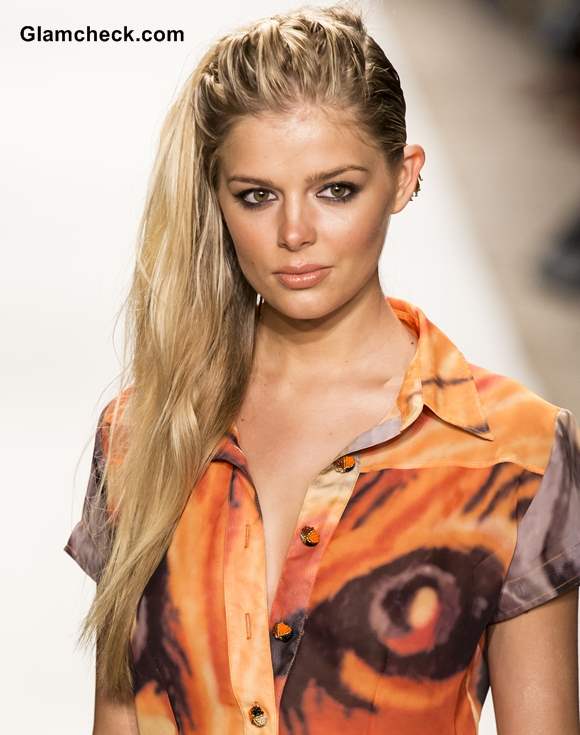 Hairstyle Trend 2014 Twisty Side Swept Hair
Make a side parting on the left side your hair.
Brush the tresses on the right section of the parting sideways.
Make 3-4 twists on the front portion of the hair which has been brushed sideways. To make these twists, simply take a medium sized section of hair and twist in its place, till only the top part and not the whole section is twisted. Secure the twisted strand on the head with the help of a bobby pin. Do this step for three-four more sections.
Once you are done with the twisty parts, take all your hair together and place them on your left shoulder to give the side swept look.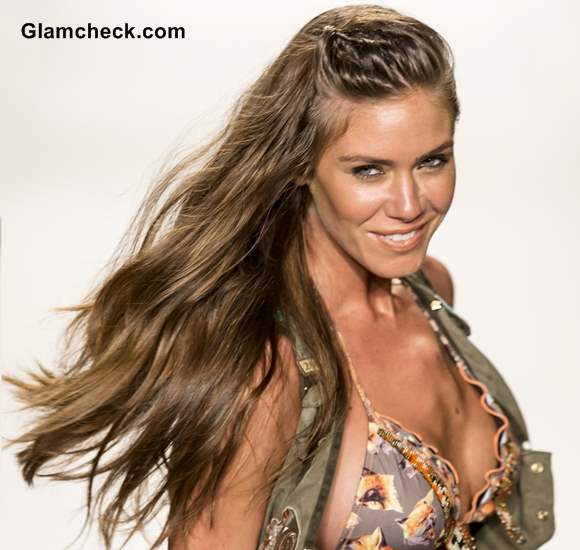 Hairstyle Trend 2014 Twisty Side Swept Hairstyle at Agua Bendita
Next, take a hair clip, hair brooch or any hair accessory that is used to pin the hair. Use this on the back portion of the hair, right near the left side of the neck where the rest of the hair has been brought to the front. This will ensure that the side swept hairstyle remains on the side.
Hairstyle Trend 2014 Side Swept Hairstyle
One of the mainstays of the hairstyle is the casual and messy look that it presents. Therefore, you do not have to be bothered about the hairstyle turning out appropriately spic and span. This makes it easier to stylize this hairdo. The idea is to have fun while making it. 
Image: Shutterstock