The denim edge look is inspired, and no prizes for guessing this, from edgy fashion – without going overboard. There are many who want to sport edgy fashion but feel slightly iffy about going for it. This could be for many reasons, but the forerunner among them is mainly due to the "in your face" quality of edgy fashion which cannot be pulled off by a lot of us – this sometimes includes even the really experimental fashionistas. The denim edge style works around certain key elements of this particular genre but is a slightly toned down version. Therefore, the denim edge look is great for those who want to go edgy but not totally outright.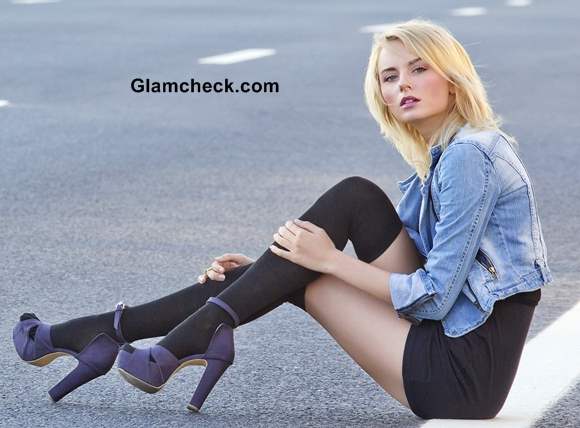 Wearing little black dress with denim jacket and long Socks
Rock the Fashion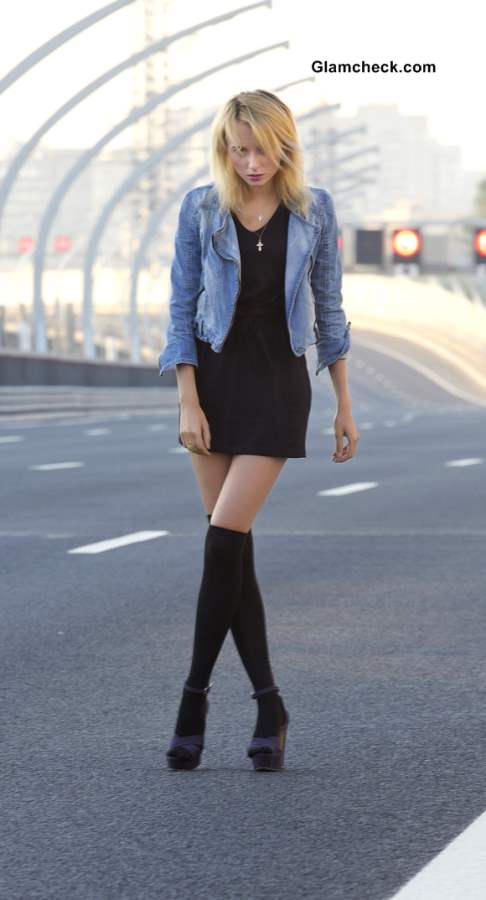 Denim Jacket With little Black Dress and Stockings
The best part about the denim edge look is that it makes use of separates that are a part of everyday fashion. Mixing standalone clothing items to make the best possible edgy combination is one of the mainstays of this look. A little black dress, denim jacket and a pair of knee/thigh length black stockings are all that are needed to rock the look.
Rock the Style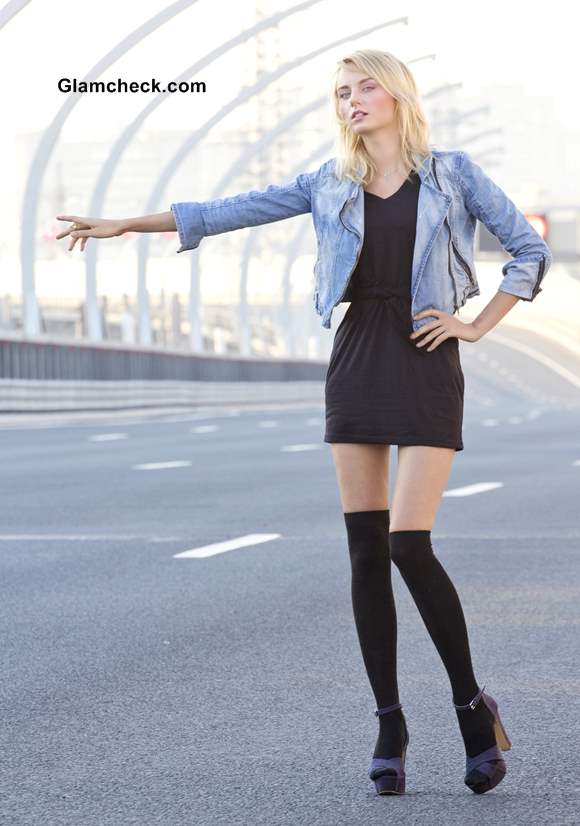 How to Rock the Denim Edge Look
Sky high platform stilettos do wonders for the denim edge look. However, you can choose footwear with a shorter pair of heels if you are not too comfortable with high heels. Alternatively, you can also go for a pair of brogues or booties.  
Rock the Beauty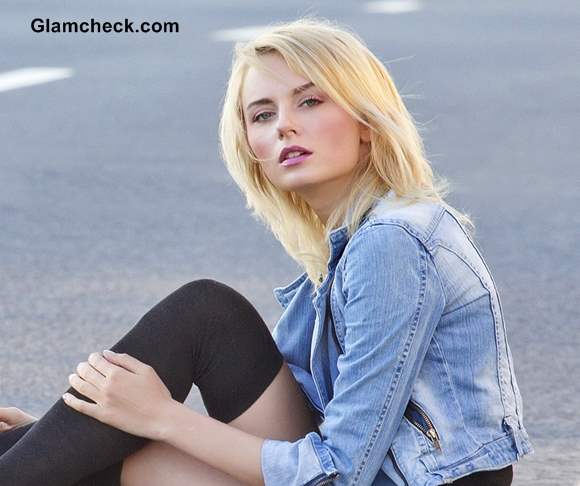 Rock the look denim jacket
The hair can be left open in its natural style – wash and wear is the mantra of this particular look. The makeup uses a lot of pink tones. Therefore, choose a blush, eyeshadow and lipstick in this shade. The overall effect of the makeup will be fresh and girly which will nicely offset the black tones of the ensemble.
Glamcheck's Rocking Tip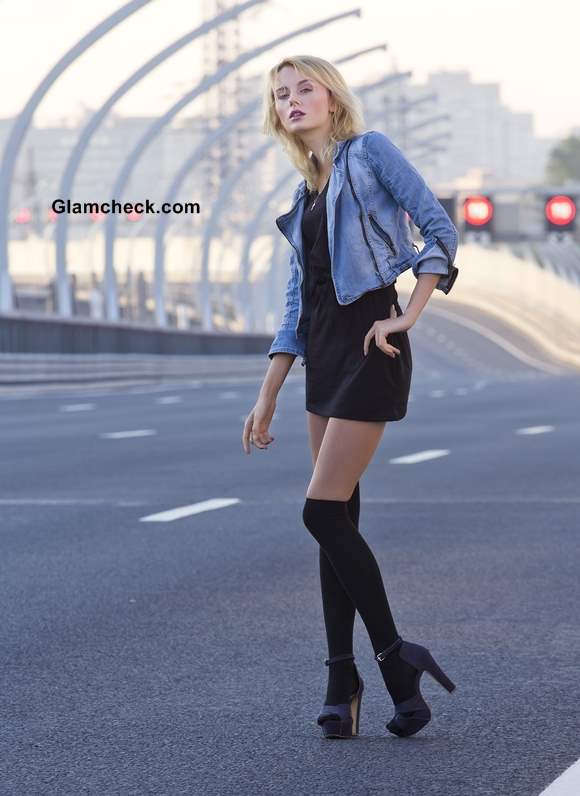 Wearing black dress with denim jacket
You can wear a black singlet and a black mini skirt instead of a little black dress in order to rock this look.
Channelling your edgy fashion sensibilities becomes easy with the denim edge look. 
Shutterstock