When styling most hairdos, you start from the top and make your way to the bottom. But Maria Menounos showed us that it can be done the other way too as she attended the People Stylewatch Hollywood Denim Party at Palihouse in West Hollywood, California on September 19, 2013.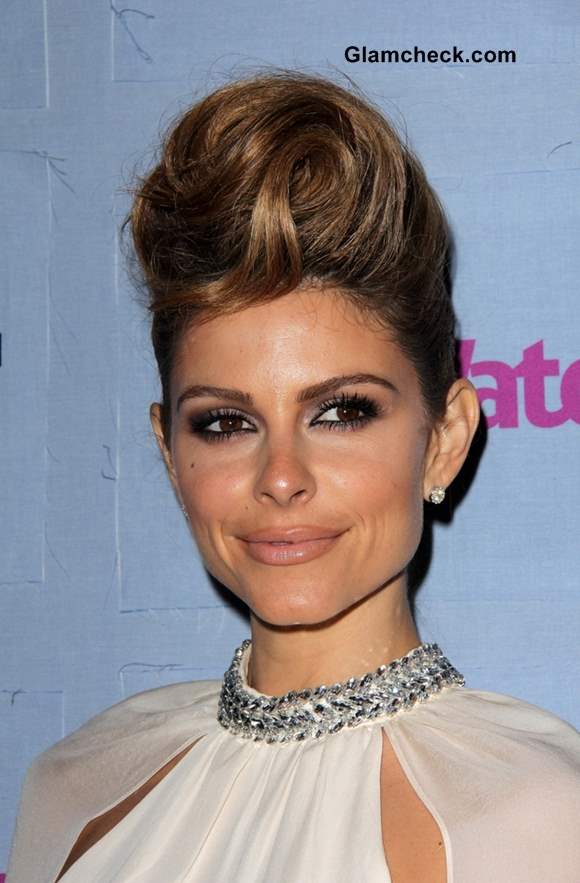 Maria Menounos Pompadour Hairstyle 2013
Her hairstyle was a twist on the, well, French twist. Her auburn locks were swept back and twisted at the base of her crown, and then continued to be twisted upwards and forwards so that they came all the way over to her hairline.
From one side, the twists were clearly visible as they created a 3D effect. But on the other side, her hair looked like it had been brushed, hair sprayed and volumised into a 50s style bouffant.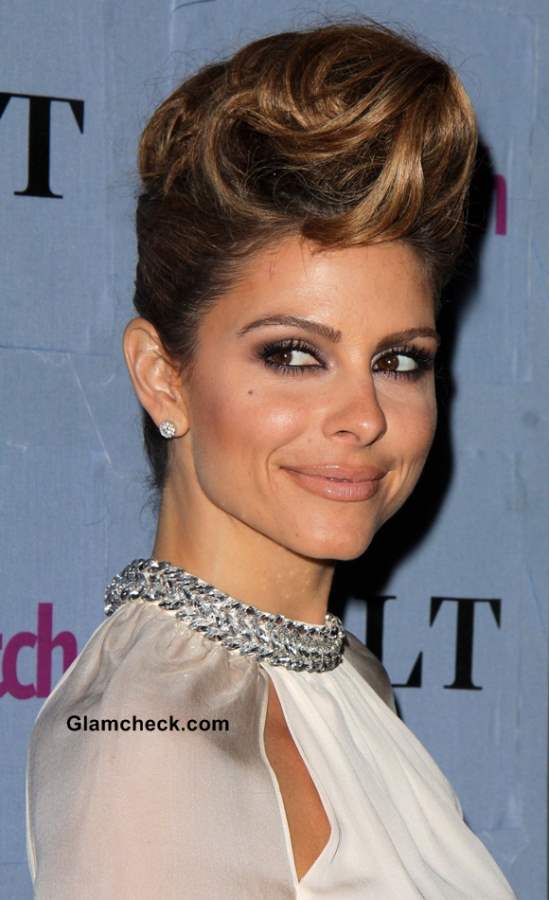 Maria Menounos Pompadour 2013
What's more, at the end of all that twirling, a large curl was allowed to stray loose and dangle tantalisingly just over her forehead. Just for a bit of a cheeky effect.
This hairstyle is definitely an experimental one and we're not sure whether this look will catch on. But you have to admit that it's high on the fun factor and definitely artistic. Not to mention that it's got dollops of drama, drama, drama!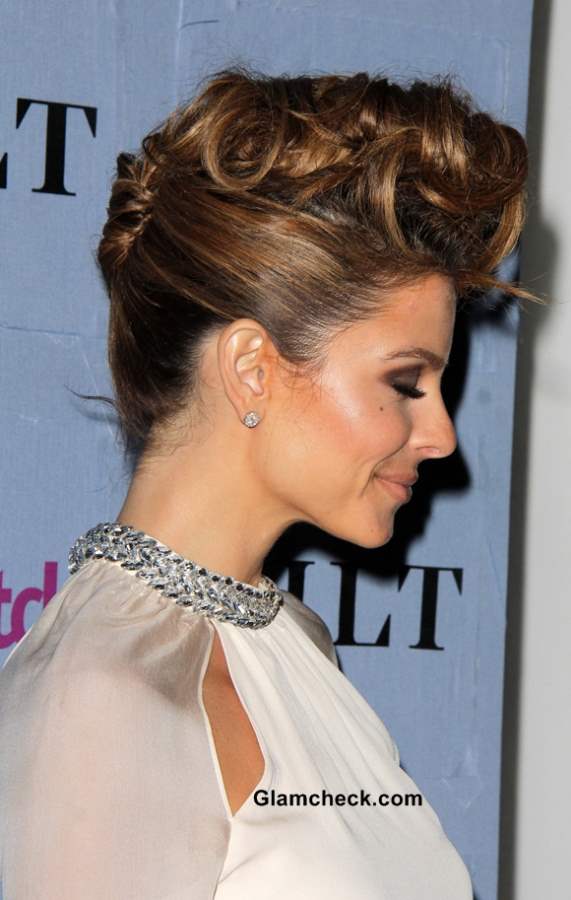 Maria Menounos Hairstyle Pompadour 2013
Kudos to her skillful stylist. And hat's off to Maria for letting her hair down and giving a crazy new swirly do a go.  
Image: Shutterstock