One of the things that most of us worry about when preparing for a formal event (apart from the obvious 'what do I wear?') is 'what should I do with my hair?' We look through magazines for inspiration and trawl websites for some idea on how to look fabulous but without too much work because, let's face it, we don't all have the time or the resources for a professional stylist to come help out.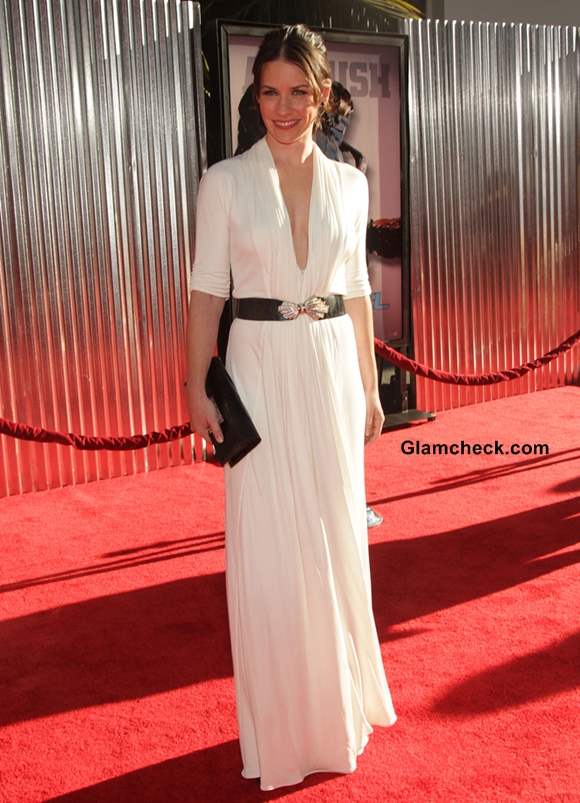 Casual Ponytail Hairstyle at a Formal Event – Evangeline Lilly  Shows How
Why not try out a ponytail? The ponytail has always been seen as a very casual hairstyle and not one that can or should be sported at something ultra formal. But many miss out on the fact that a ponytail is easy, fun and sexy, and that it can look amazingly appropriate depending on how you style it. Now if Hollywood hottie Evangeline Lilly can wear a ponytail on the red carpet of all places, then you can definitely consider the do for something less glamorous in comparison like a wedding or reception.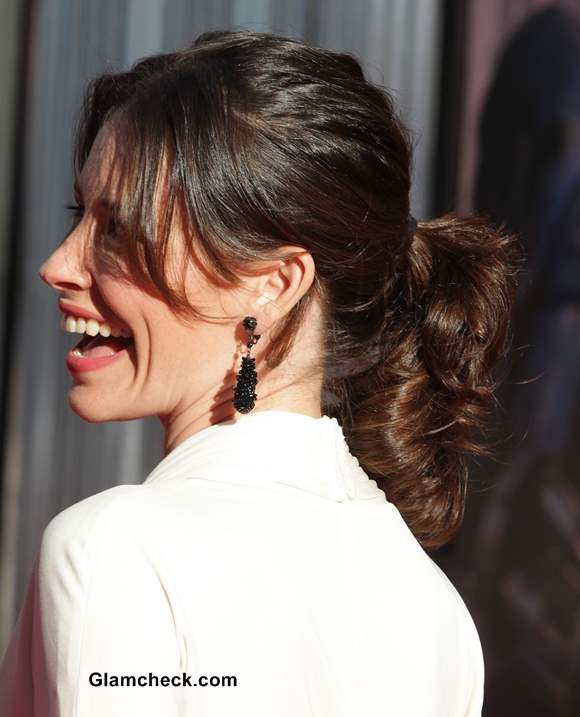 Casual Ponytail Hairstyle at a Formal Event – Evangeline Lilly
We saw this look on her as she attended the premiere of "Real Steel" in Universal City, California. Instead of straightening her hair as most celebs do when sporting a ponytail, Evangeline chose to allow her natural curls and waves to be as they are. It looked like she had added a couple of more curls for better effect.
Her smooth locks, sans her grown-out bangs, were then just swept back into a really simple ponytail and held in place with a brown elastic. As for her bangs, they were parted in the center and hung down the sides. She also tucked them behind her ear from time to time but the wispy, dreamy, romantic vibe they imparted was apparent either way.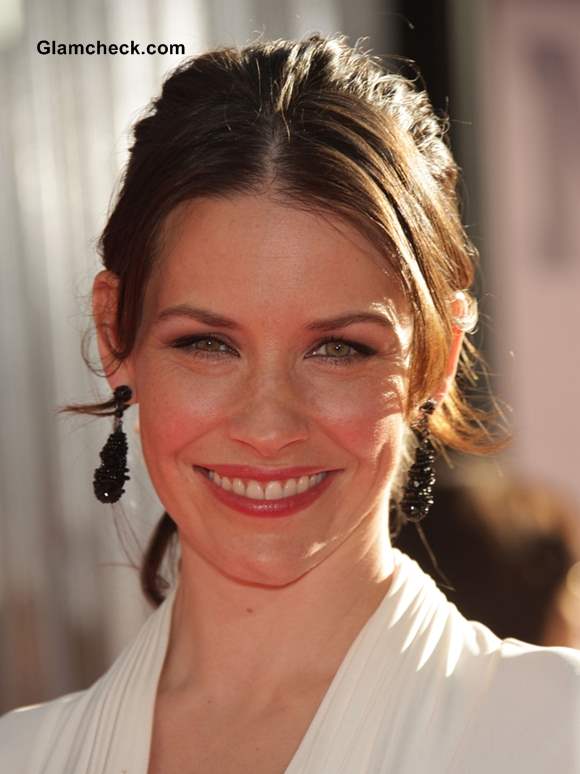 Evangeline Lilly 2013 Ponytail Hairstyle
As you can see, this hairstyle is uber casual, very feminine but so perfect for this ensemble. It's elegant, pretty, radiant and sexy, not to mention quite classic in its own way. 
So if it works for the red carpet, why won't it work for you? The next time you're stressing out over how to wear your hair at a formal do, consider the casual ponytail which can effortlessly hold its own against the more elaborate and time-consuming hairstyles that are in fashion today. 
Image: Shutterstock