Denim has never gone out of style. It may have receded into the background for a bit over the years, but now it's back with a bang. Denim shirts, skirts, overalls, pants, shoes and shrugs all make a casual but timeless addition to any wardrobe. Styling denim isn't that hard, but some ways are better than others. Take for example this rocking combination of a denim shirt with a skirt.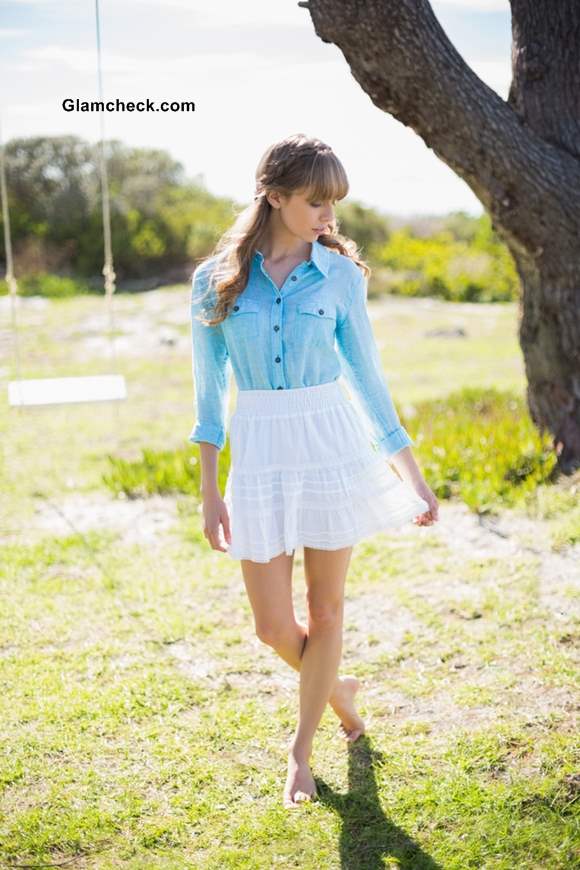 Denim Shirt with White Skirt
Since denim is undoubtedly a heavier fabric, it can be challenging finding a skirt to complement it. So most gals will just go denim on denim which works fabulously. However, sometimes you want a more subtle vibe with your denim shirt. Enter the flirty white skirt.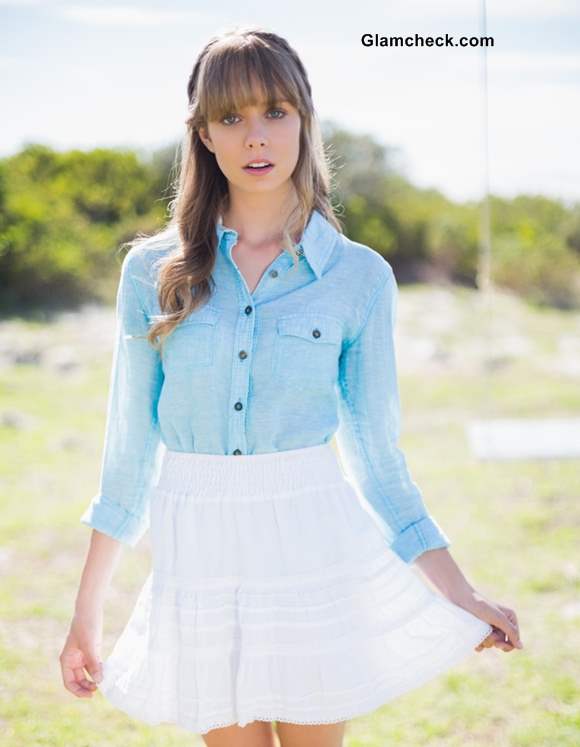 How to Wear a Denim Shirt with a White Skirt
The flirty white skirt is eternally youthful, deliciously summery and enchantingly chic. Pair your denim shirt with a flirty white skirt and you immediately have an ensemble that will up your femininity as well as your style quotient.
First and foremost, the skirt should be one that suits your body type. Avoid one with too many frills, embellishments or color. The visual should be clean with no prints or patterns to distract from the look.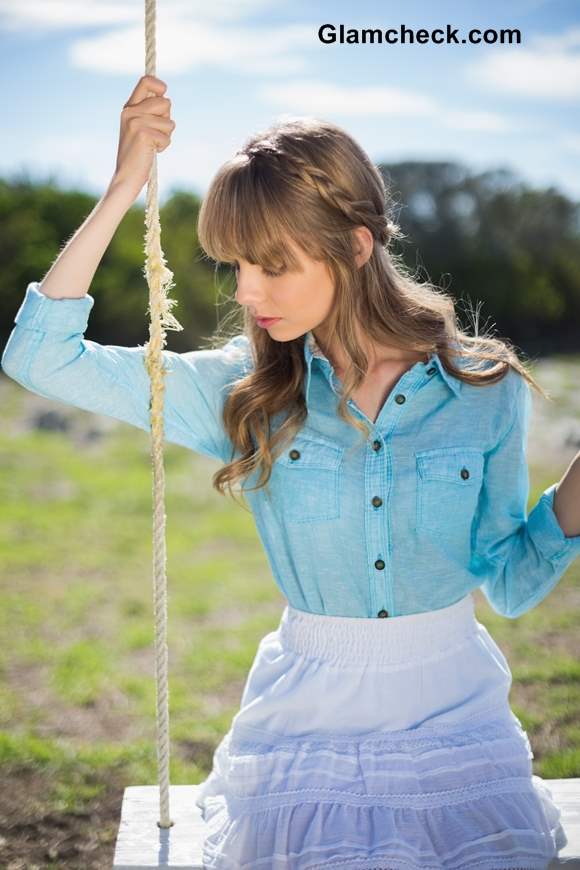 How to Wear a Denim Shirt with  White Skirt
Roll up your denim shirt to the elbows or at least halfway up your forearm so that your bare arms and wrists can add to the feminine element of your look. Tuck your shirt into the skirt or, alternatively, you can wear a cropped denim shirt to avoid extra bulk underneath your skirt.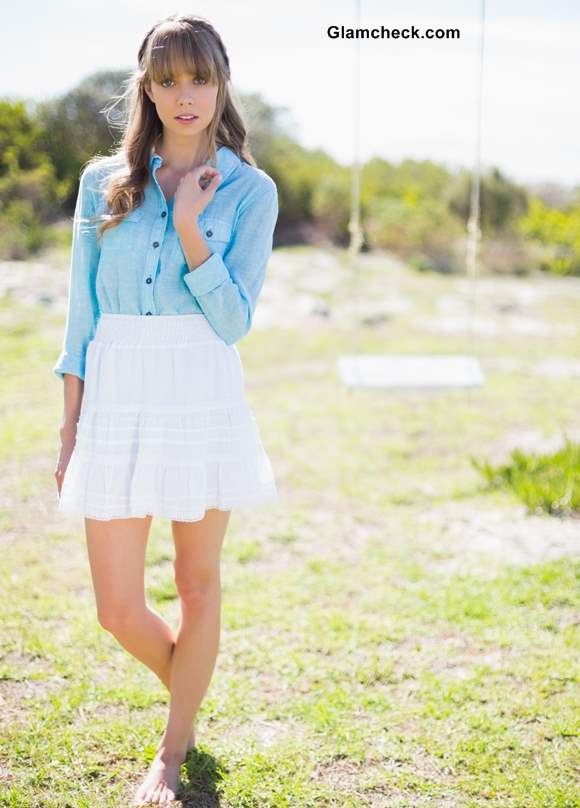 Wearing a Denim Shirt with a Flirty White Skirt
The denim shirt-flirty white skirt combo has so much going for it. It's low-key, casual, feminine but tough, infinitely chic, and it has a versatility that you can play around with depending on your mood.
We suggest going low-key with your makeup too for this look. And turning up the heat with a fun, girly hairdo. A braided do is a perfect complement for denim as the two textures seem to play off each other beautifully. Or you can just wear your hair loose and soft. Since the denim shirt is a little on the masculine side, you can easily go ultra feminine with every other aspect of your ensemble and you'll come out a winner.
Feminine Hairstyle with denim shirt
Since you can wear this look practically anywhere you want, your footwear will depend on what you're planning to do that day. Go sporty chic with tennis shoes, a little glam with heels or chill out with bellies or flat sandals. The more feminine, the better. As for bling, avoid it altogether if possible because this look works really well only when it is kept really simple. 
Image: Shutterstock