Think pigtails are just for twelve-year-olds? We definitely don't think so. Take one look at Paris Hilton and we're sure you'll change your mind too.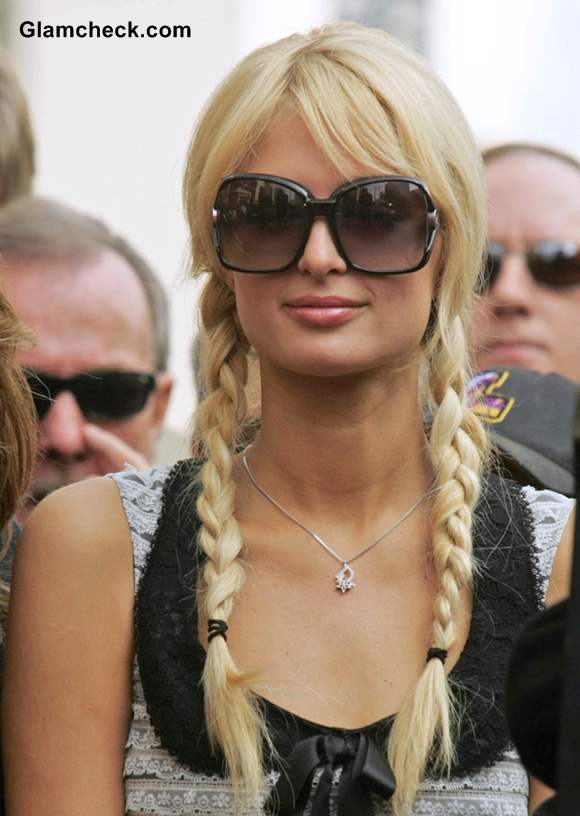 Paris Hilton Sports Cutesy Pigtails
The socialite recently wore her blonde locks in two braids, one down each shoulder. Her hair was parted softly on the side and there was a relaxed, feminine feel to the hair on the crown, reinforced by the side-swept bangs on her forehead. The messily-made plaits ended in simple black elastic bands.
Paris looks cute, of course. How could one not in a hairstyle that is essentially youthful and girly. While it definitely makes her look playful, it does not in any way make her look childish. There's a fine line between youthful and juvenile and Paris' do fortunately stays on the right side.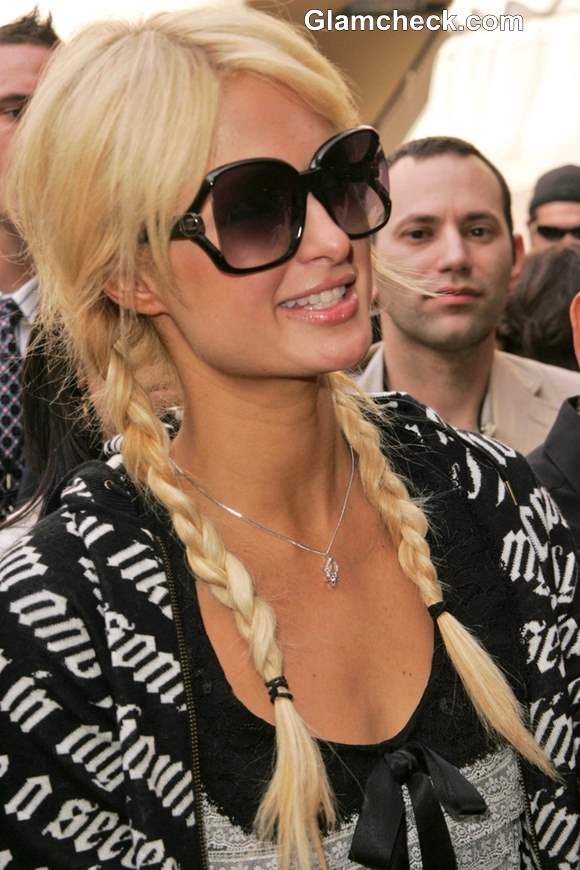 Paris Hilton Hairstyle Pigtails
If you are looking for a practical, low-maintenance, stylish hairdo that will also make you look younger, then pigtails are a good choice. Once you learn how to plait your hair, it'll just be one-two-three and zip, you're out the door.
You can sport pigtails at work, to run errands, for a movie or coffee with friends, or even when you're hanging out on the beach or by the pool. Pigtails are fun and fashionable, but they look better for casual looks and so would not be the best choice for formal evening wear. 
To avoid looking too childish, fashion your braids loosely. Too tight and you risk looking like a school girl. Save that look for the bedroom. Wink, wink. 
Image: Shutterstock