Actress Zoe Soul sported an all-black jumpsuit as she attended the world premiere of "Prisoners" at the Academy of Motion Picture Arts and Sciences in Beverly Hills, California on September 12 2013. What was really striking about her look was her unique footwear.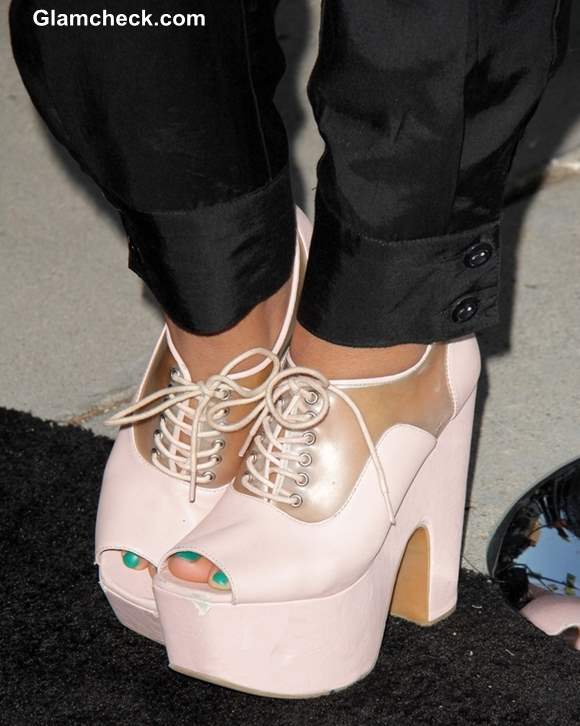 Lacy Platform Heels
Zoe wore off-white platform peep-toes with lace-up detailing on gold panelling. Inspired by tennis shoes, the heels exuded a sporty, outdoors vibe which was refreshing and fun. The lace-up detailing in particular looked cute and youthful.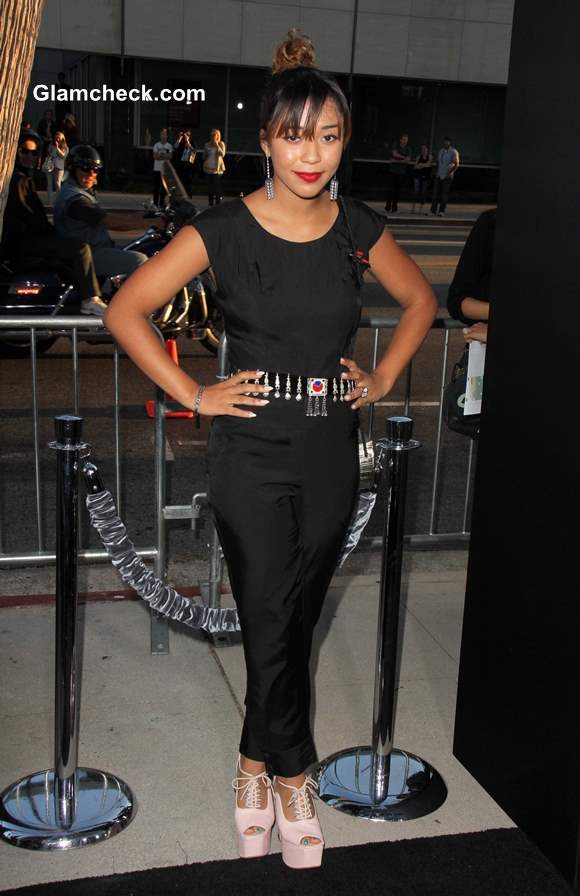 Zoe Soul in Sporty Platform Heels at Prisoners World Premiere
Since her outfit was all black, the expressive footwear did not seem too busy or out of place. We love how she painted her nails a fun summery green so that the pops of color peeked out invitingly.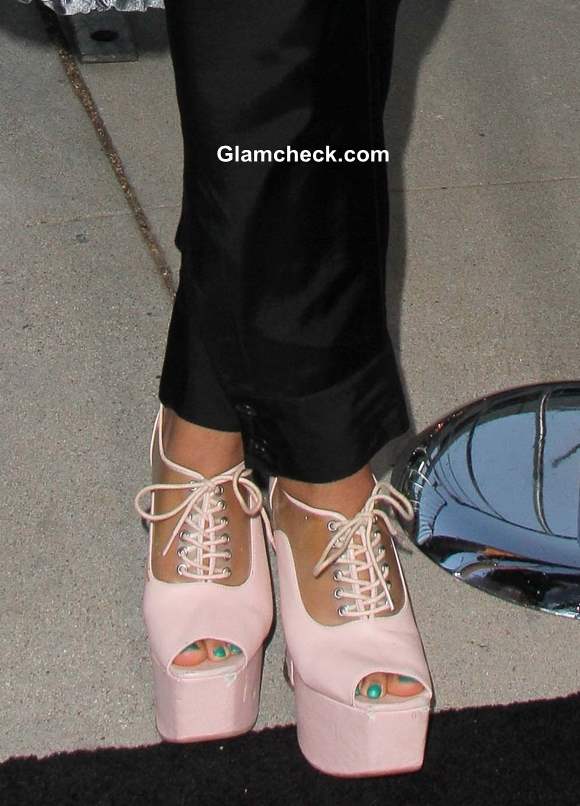 Pink Platform Heels
Image: Shutterstock