Looking for more ways to wear your over-sized denim shirt? Actress Gillian Zinser presents a look that you'll definitely want to be trying out.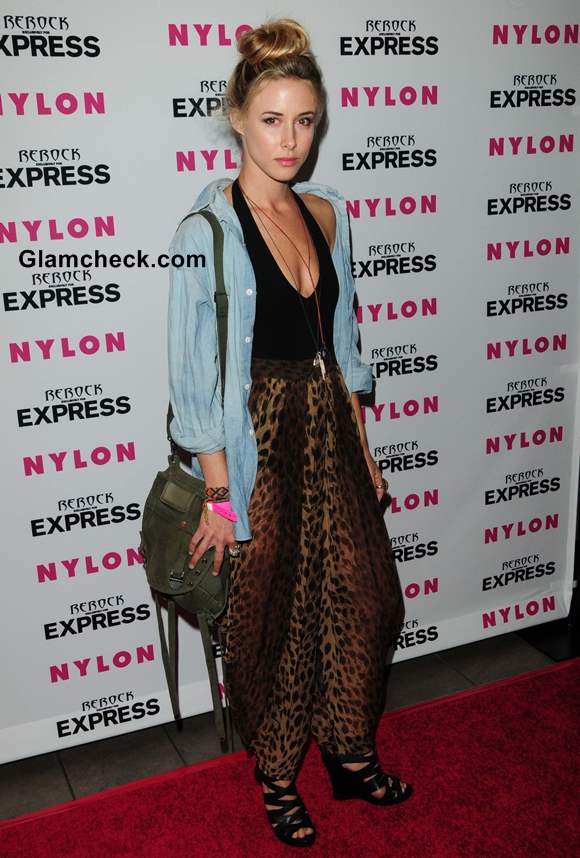 Gillian Zinser style inspiration How to Wear a Denim Shirt with Harem Pants
At the Denim Issue Party where everyone on the guest list was rocking a hipster vibe, Gillian too exuded that very same feel in an ensemble that was refreshing, unique, casual, fun and chic.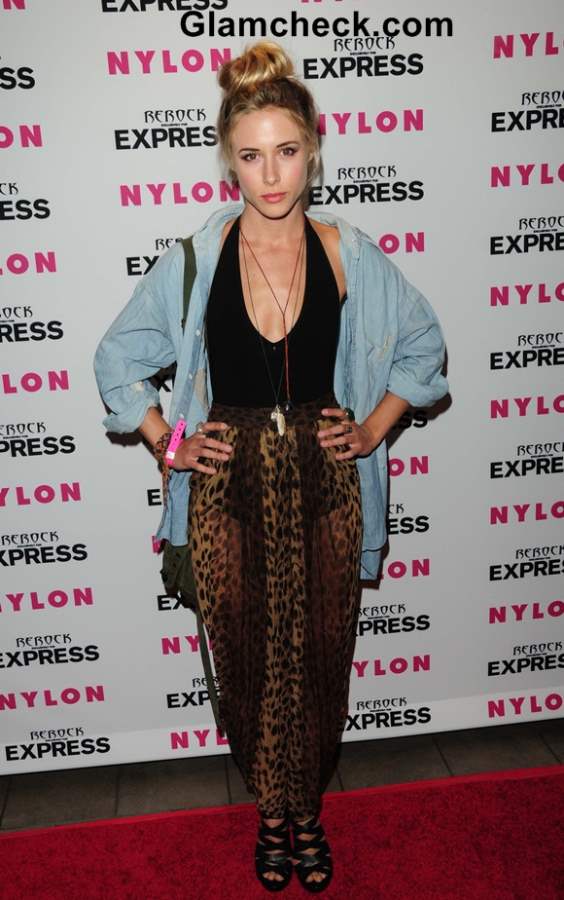 How to Wear a Denim Shirt with Harem Pants
She wore a black leotard top with animal print sheer harem pants. The base ensemble was complemented by a light blue denim shirt which she left unbuttoned.
Since the harem pants are sheer, they infuse a sexy feel to the look. Her black leotard helps to reinforce that vibe. Meanwhile, the denim shirt just tones down everything and adds a huge dollop of casualness to her get-up. It's a very unexpected combination and its unpredictability is what makes it work so well.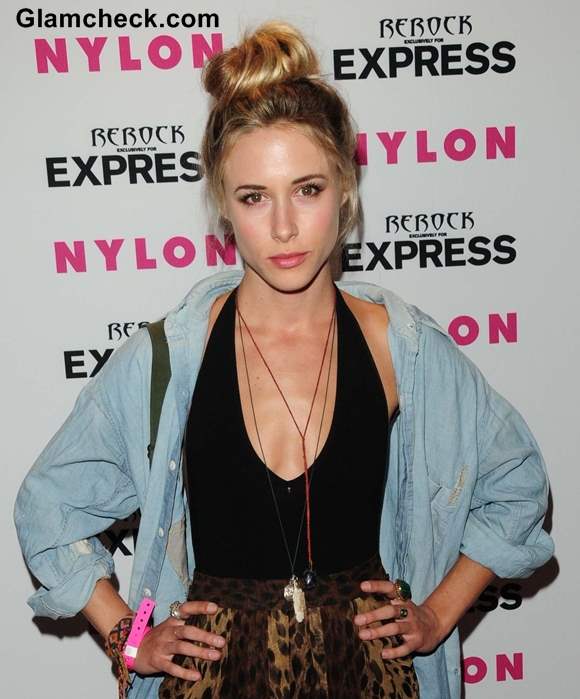 Gillian Zinser style inspiration How to Wea Denim with Animal Prints
She accessorized with black strappy platform heels, an army-green satchel and a multitude of minimalistic jewellery. The look was completed with a messy top knot and natural makeup.
Get the Look
Shy of going sheer? No problem. The idea behind this look is not really the colors or prints but the type of clothes that you can wear your denim shirt with. Just make sure your harem pants are not too blowsy and team them with a top in a solid color. You could also reverse the combination, going with a printed top and solid harem pants.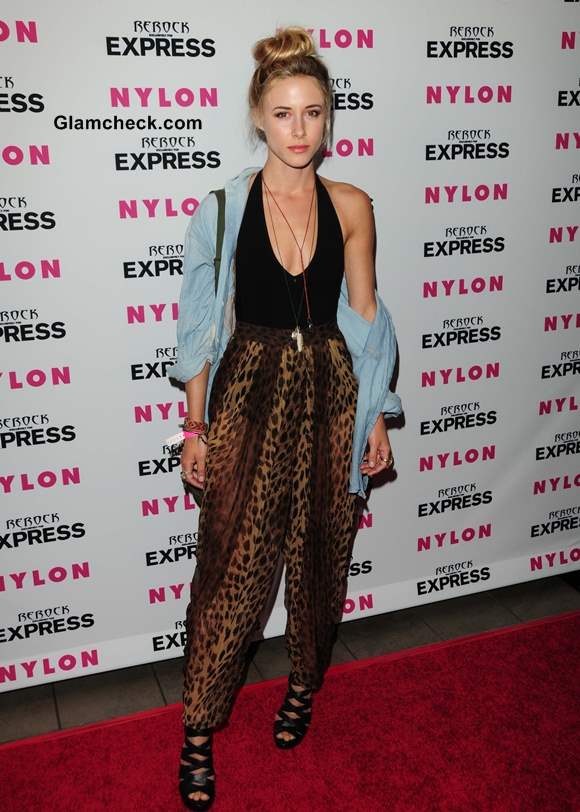 How to Wear a Denim Shirt with Animal Print Harem Pants
Strappy heels will look better with this look than pumps. If you prefer flats, try something from the gladiator footwear department.
Round off the ensemble with an elegant updo made in a relaxed style, very like Gillian's messy top knot. A swept-back look on the head would help to balance out the relaxed silhouette of the rest of your outfit. 
Image: Shutterstock