Hollywood actress Rooney Mara is a trend-setter. Long before the monochrome trend set in, this waif-like beauty was already doing wonders with the neutral palette. And here she is in another monochrome winner as she attended the premiere of "Her: A Spike Jones Love Story" at the 2013 New York Film Festival at the Alice Tully Hall at the Lincoln Center in New York City on October 12, 2013.
Who she wore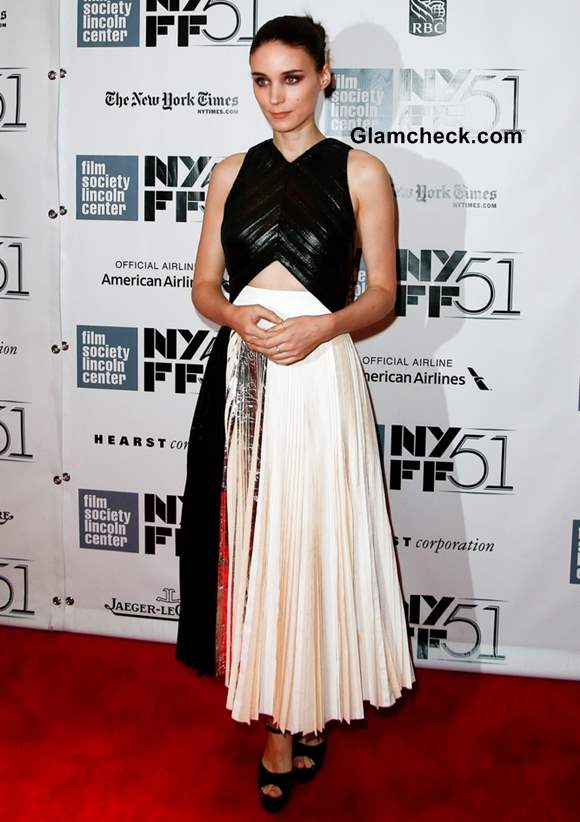 Rooney Mara in Proenza Schouler at 'Her' Premiere
The Girl with the Dragon Tattoo star wore a girly number from the Spring 2014 collection of New York-based Proenza Schouler. Although just one piece, the dress mimicked a skirt and blouse, the top black with a cutout just above the belly and the waist and the bottoms boasting white, black and silver against a pleated texture.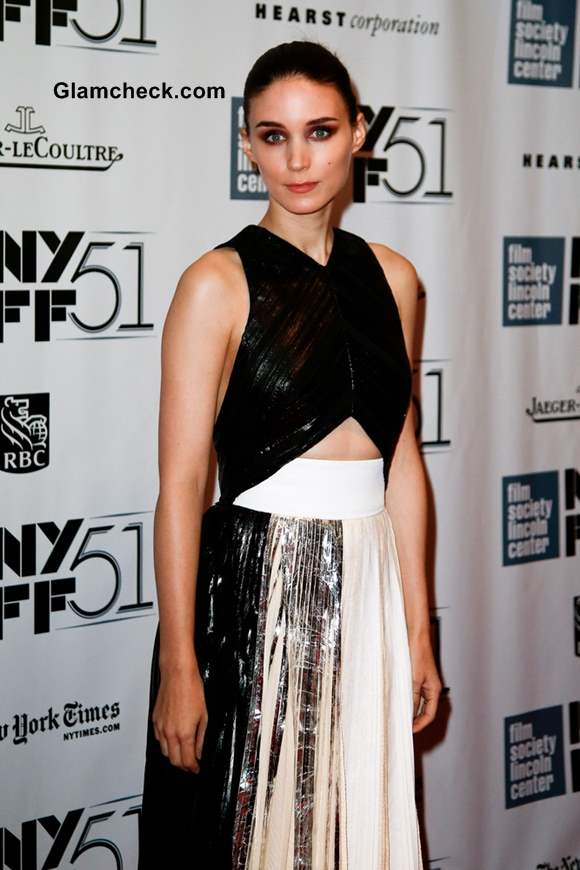 Rooney Mara in Proenza Schouler outfit at 'Her' Premiere
The silver was fashioned from foil and so had the unique ability to reflect the colors and patterns from the environment. This genius detail meant that the little band of silver was transformed as she moved from place to place, thus constantly redifining the vibe of her look. But overall, it was retro chic which really suited her classic features.
Her Accessories
Her proclivities with accessories have always veered toward the minimalistic, just like her wardrobe.  The streak continued with a slim gold ring by Jennifer Mayer and black peep-toe ankle straps from Brian Atwood's Tribeca range.
Hair and Makeup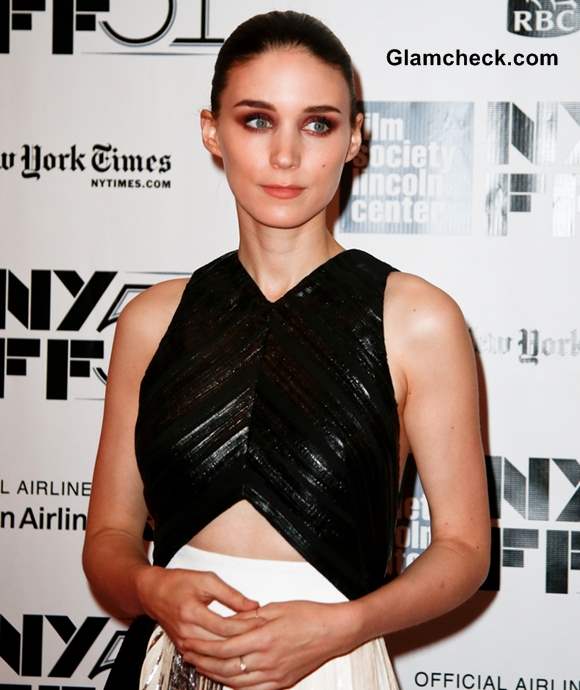 Rooney Mara 2013 at 'Her' Premiere
Rooney's intense eyes were the primary focus of her makeup, a bronze eye shadow sweeping out into a cat's eye look. Her hair, meanwhile, was swept back extremely sleekly into a regular bun. 
Image: Shutterstock