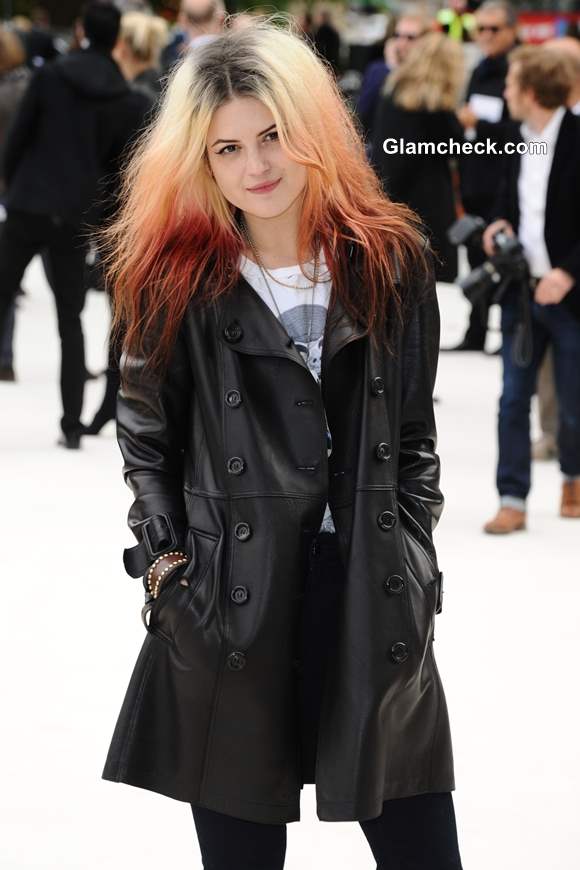 Alison Mosshart Hair color 2013
Alison Mosshart bid autumn hello a little early this year, just as she was arriving for the Burberry Prorsum catwalk show as part of London Fashion Week SS13 at Kensington Gardens in London.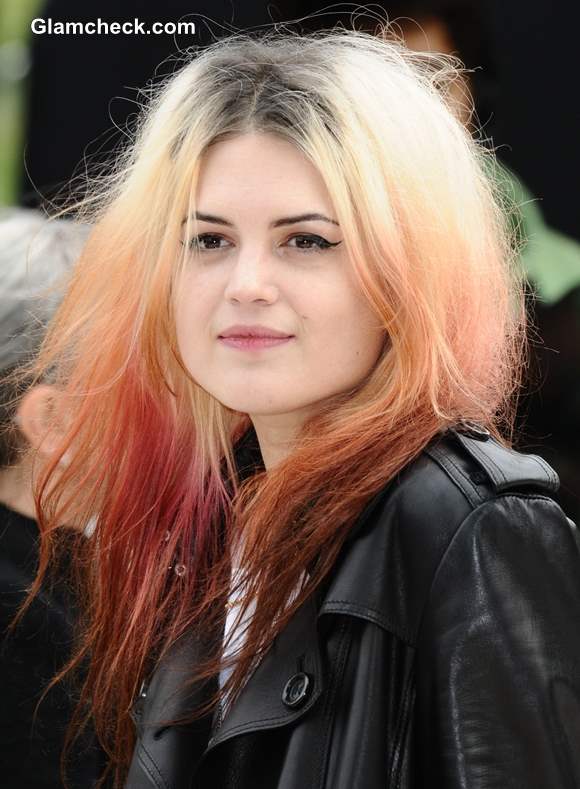 Alison Mosshart Multi-toned Hair color
The singer dyed her locks a subtle red at the ends, the color gradually fading as it went upward and ceasing almost completely a little past midway to the crown. But that wasn't where her ingenuity ended. The red seeped into a platinum blond section, the latter making up just a small percentage of color before sharply ending against black roots.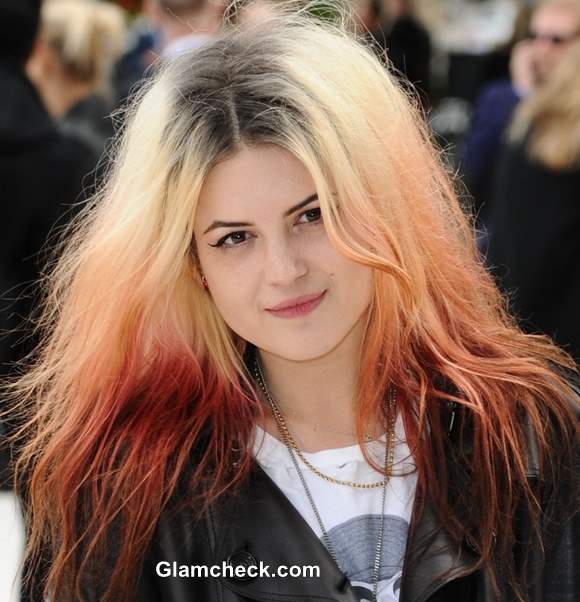 Celebrity Hair Color Alison Mosshart Multi-toned Hair
This multiple hair colors create a rebellious, edgy and slightly retro effect which suits her rockstar personality. 
Image: Shutterstock