With Halloween just around the corner, all the TV shows are either shooting for or have wrapped up their special Halloween episodes. TV actress Lucy Hale was at the screening of the special episode of her show "Pretty Little Liars" at the Hollywood Forever Cemetary in Los Angeles, California on October 15, 2013.
Her Outfit
The Halloween spirit inspired her look, and she took great care with the deails, making them both very sexy, contemporary, versatile and Halloween recognizable at the same time.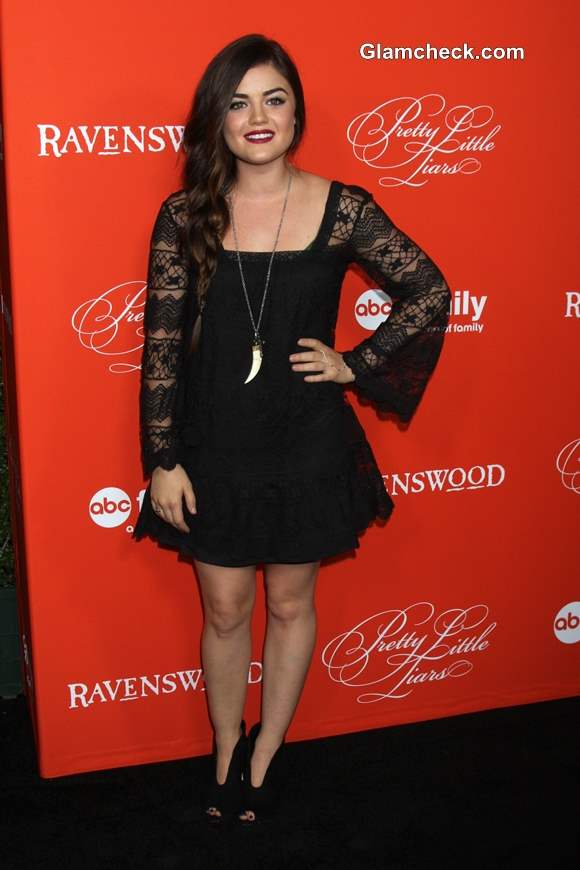 Lucy Hale in Black Lace Dress 2013
She sported a beautiful black lace dress that fell to a few inches above her knees. It had a flared  skirt and sheer lace sleeves, the latter slightly over-sized so that it had a kind of Gothic feel about it.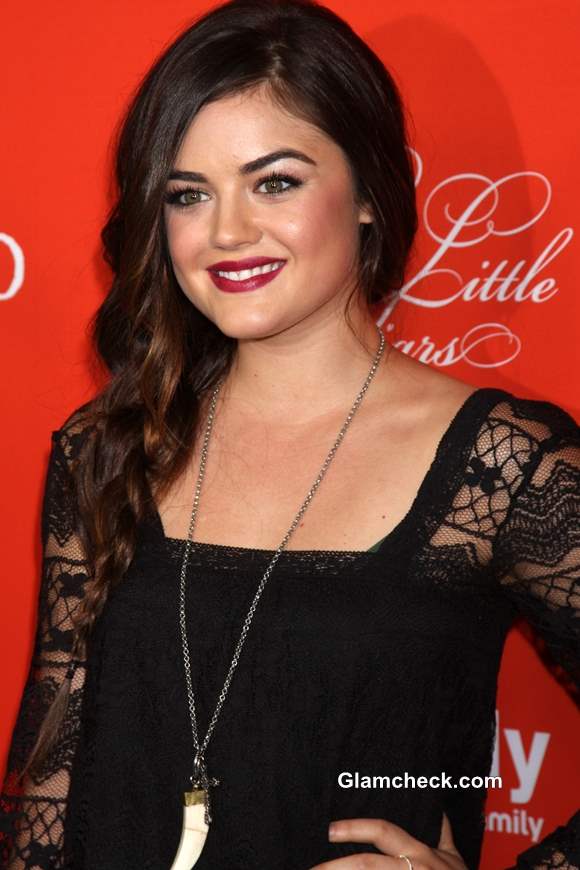 Lucy Hale 2013
The outfit was accessorized with an ivory pendant on a long chain, and black peep-toe booties in an interesting shape.
How She Styled It
Lucy defined her eyes sharply with mascra and liner only on the outer edges, completing her look with a berry lipstick. Her hair was styled in a side braid that was so loosely fashioned that it appeared to be side-swept curls at first glance till you looked closer. She braided that plait all the way to the end, tying it off with a black elastic band.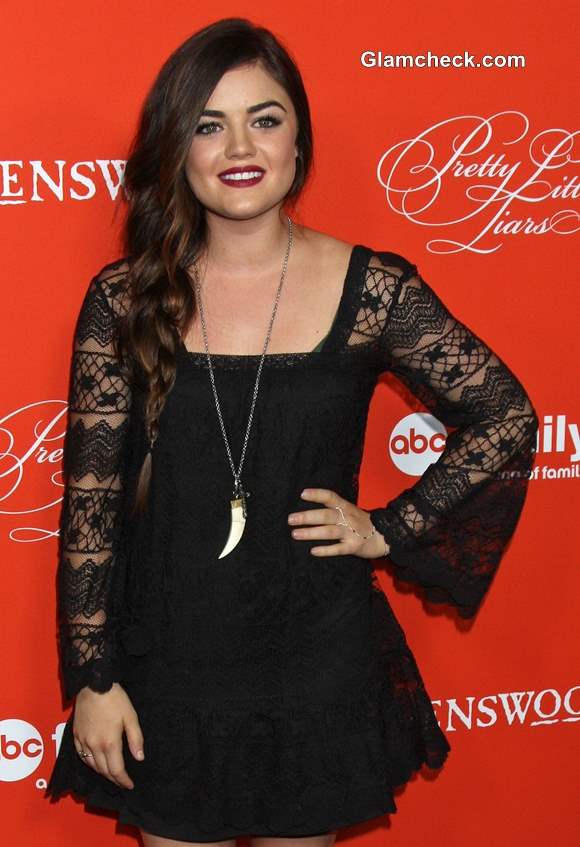 Lucy Hale in Dressy Halloween Get-up for Pretty Little Liars Screening
She looked stunning, and the recent spate of scary shows and vampire movies in the last decade ensures that her ensemble brings to mind all kinds of spooky ideas, especially at this time of the year.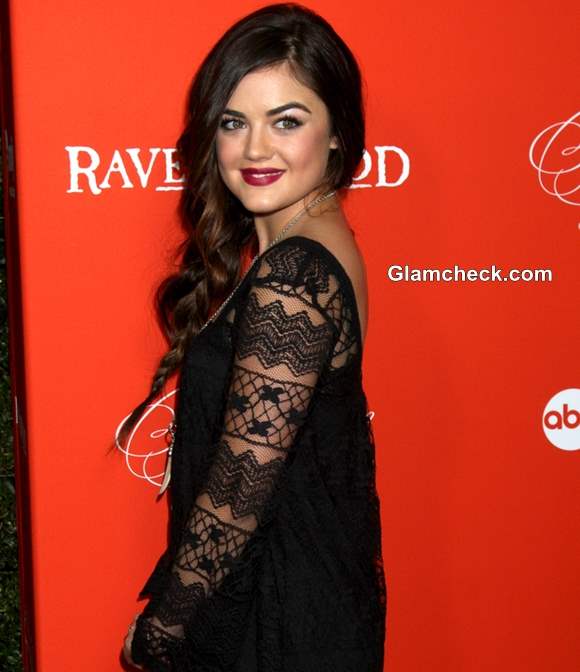 Lucy Hale in Dressy Halloween Black Lace Dress for Pretty Little Liars Screening 2013
From now till the end of the month, every look on the red carpet and at public events is going to be Halloween-ey, just you wait and watch. And as the ladies fight it out in an unofficial competition, keep your eyes peeled for others like Lucy who may provide some inspiration for your own Halloween look. 
Image: Shutterstock