Color blocking is a popular and slightly challenging fashion trend. Most girls will try it out with their outfits, but why not give it a go with your eye makeup too? Of course, you will need some  color co-oridnation at the very least or you could end up looking very strange indeed.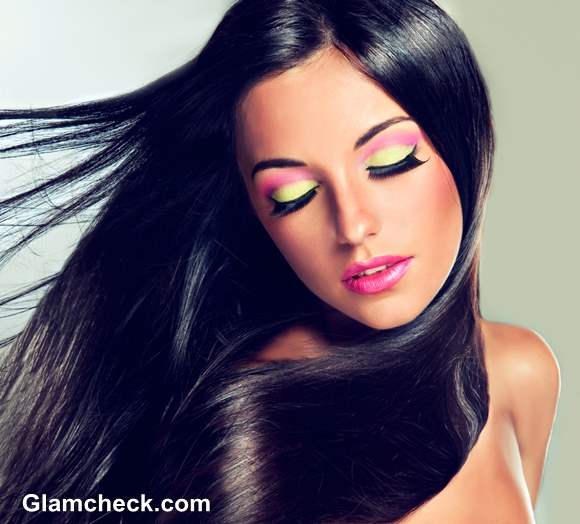 Color Blocking Eye Makeup
Pick your choice of colors. You'll have to experiment a bit to find out which ones go well together plus look good against your skin tone. Before you begin, cleanse, tone and moisturize your face. Apply your foundation. Now you're ready to begin.
What you will need
eye primer
two shades of eye shadow, both bright colors and complementary ones
black eye liner
mascara
fake eyelash kit
How to Apply Dual Tone Color Blocked Eye Shadow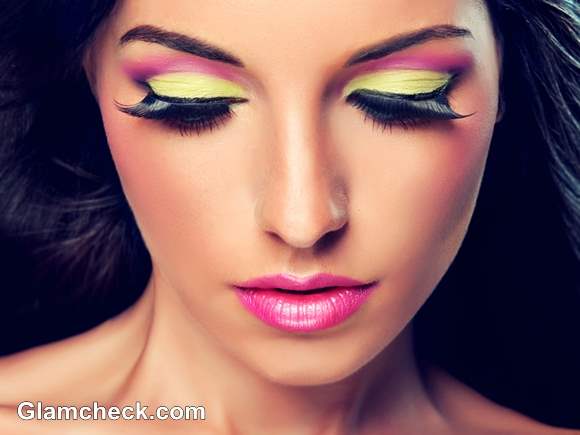 Light Pink and Mint Green Eye Makeup
Begin by applying your eye primer. This will help your makeup stay on longer and will also make the colors look more vivid. Wait for it to dry up completely before you begin applying your eye shadow. It can take anywhere from 30 seconds to two minutes.
Next, use your eye shadow brush to apply the lighter of your two shades. You don't have to go all the way up to your brow bone. You can just apply up to the crease of your eye.
The next step is obvious. Apply the darker color from the crease to the brow bone, decreasing pressure and color the higher you go so that there is a gradient effect.
Use an eye shadow brush to blend the line where the ligher and darker colors meet. The demarcation should not be stark at all.
Your fake lashes and liner come last. First, glue on your fake lashes and wait for a minute till the glue dries up. Be generous with your mascara after so that your real eye lashes blend in well with the fake ones.
Finish off by drawing a smooth but thin black line on your upper eye lid. This will add definition but also help to hide the edges of the fake lashes.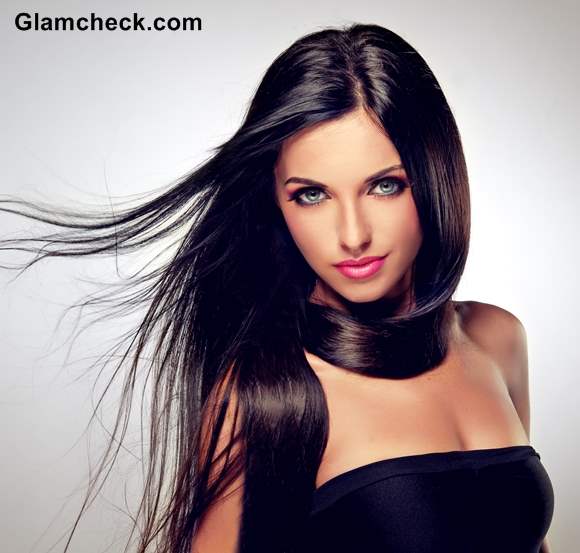 Color Blocking Eye Makeup How To
You will definitely need some practice before you get this look right. Don't be in a hurry. Be very patient with yourself and don't let the first time you try it out be on a big night when you have to look your best.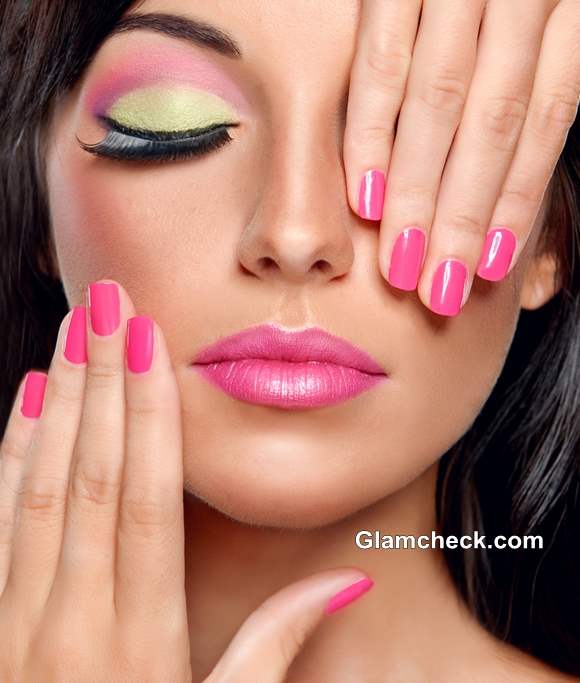 Light Pink and Mint Green Color Blocking Eye Makeup
You can also color coordinate your lippie and nails with your eye makeup. It can look very fetching and also give your look a polished finish. 
Image: Shutterstock