Parties and Halloween are kind of a match made in heaven (err Hell?) either you are going to one, or are hosting one this Halloween. Special love for hosts who put in a lot of effort to makes their parties spooky – pay attention to food as well as décor. So to make the life of hosts easier here is a post full of Halloween Décor ideas.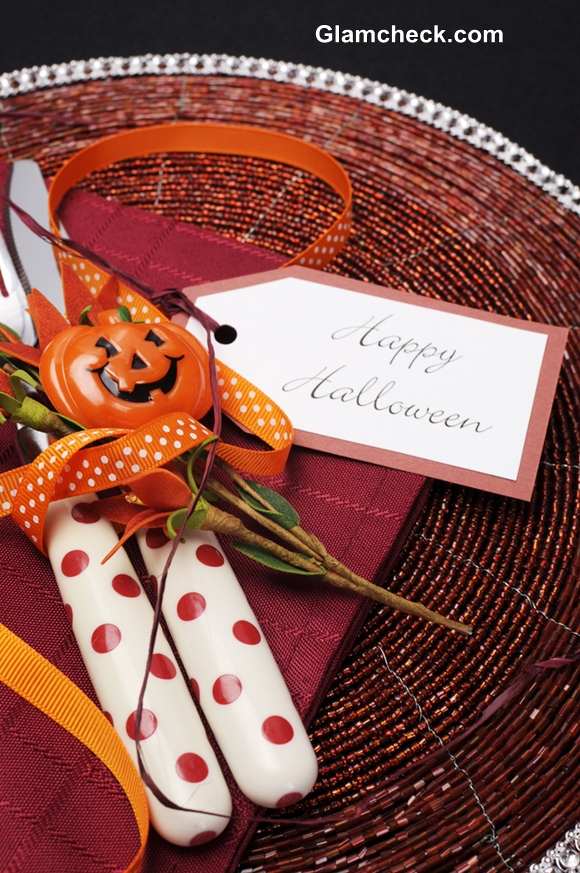 Halloween Party Decoration Ideas
Halloween Cupcakes
We all love cupcakes and especially if they scream Halloween, we go berserk.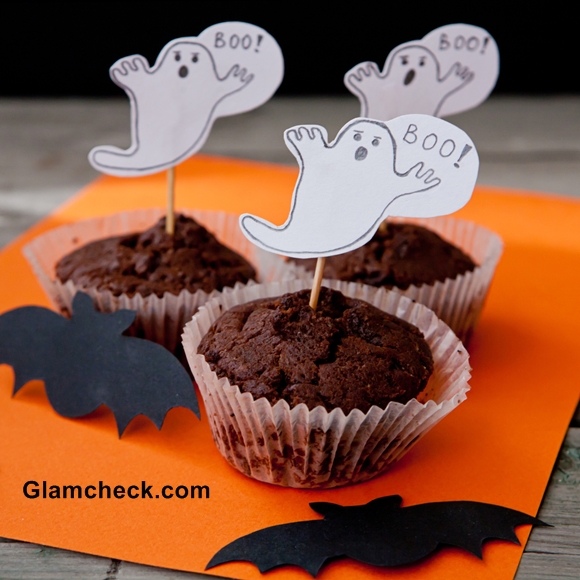 Halloween Cupcakes Decoration ideas
You can make or buy a batch of chocolate cupcakes and decorate them quickly using paper and toothpick. Cut out ghost shapes on paper with a speech bubble, draw the ghost, wrote boo, stick it on the toothpick and pierce it on the cupcake!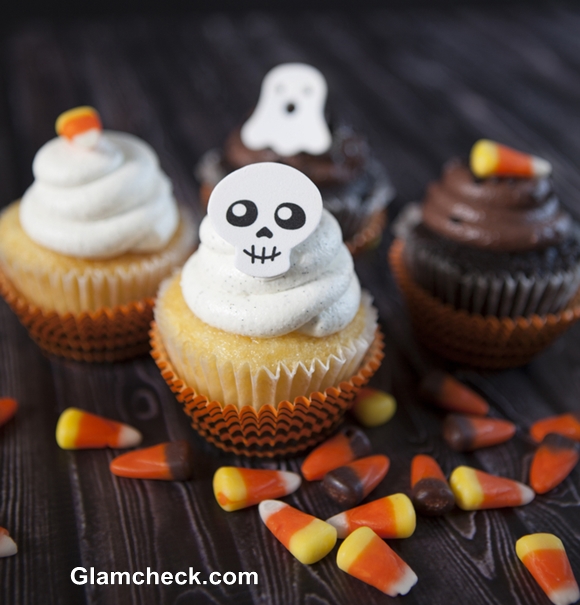 Halloween Cupcakes Decoration
You can also decorate cupcakes with white buttercream frosting, twirl it on and decorate with candy corns in Halloween colors. You can also draw and cutout skull face on food grade paper and simply place it on top of the frosting.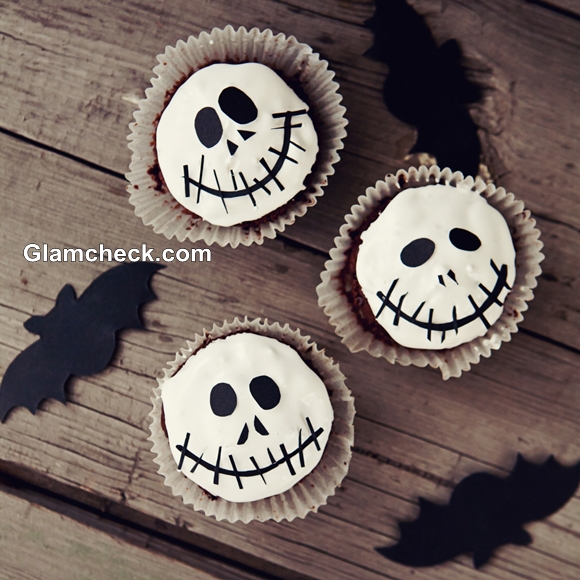 Halloween Cupcakes Ghost – Skull Decoration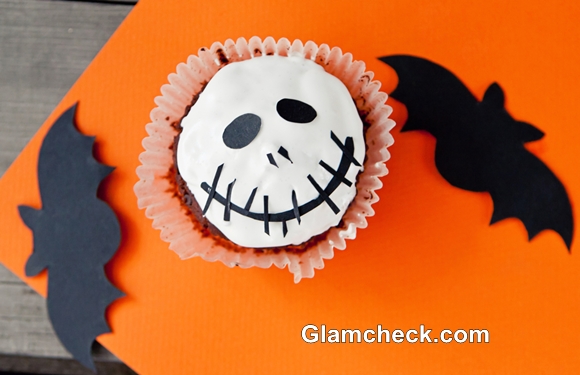 Jack Skellington cupcakes for Halloween
A nightmare before Christmas may have been about Christamans but Jack Skellington is definitely a popular symbol of Halloween! Beat that now. So why not make some Jack Skellington cupcakes? Simply get a batch of chocolate cupcakes. Cover them with white buttercream icing. If you require use a toothpick to etch the eyes and nose. Then using black decorater's icing simply pipe in the face. 
Cupcakes Decoration for Halloween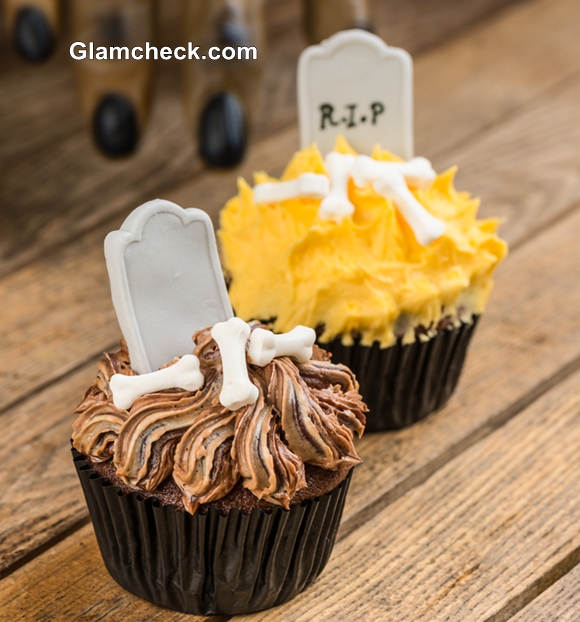 Cupcakes for Halloween Party
For this one you would require a piping bag and some specialized tips. Get icings in your favorite flavors and decorate them on the cupcake. Next using specialized chocolate moulds for Halloween that are available in market, make the tombstone and bones in white chocolate. Place it on the cupcake and write R.I.P. with frosting. Don't forget to light some candles as well.
Pumpkin and Flowers Decoration
Pumpkin is a big symbol and tradition for Halloween so let's use that.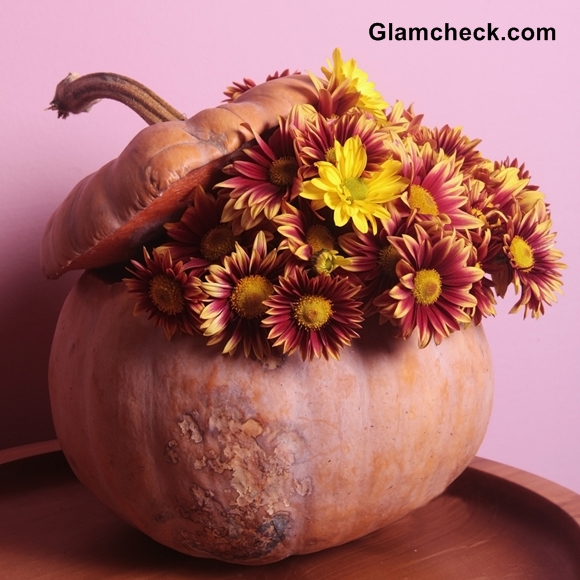 Pumpkin and Flowers Decoration for Halloween
You can carve out a pumpkin from the middle, keep its top and use it as a pot for flowers.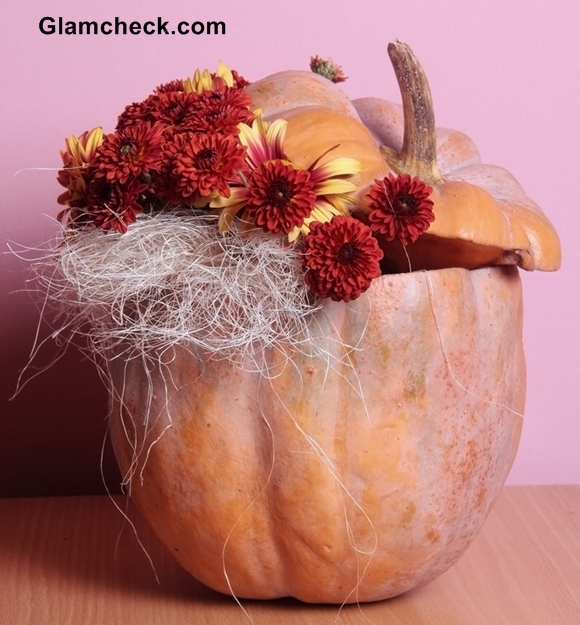 Halloween Pumpkin Decoration
To make it creepier add some white yarn to make it look like spider's web.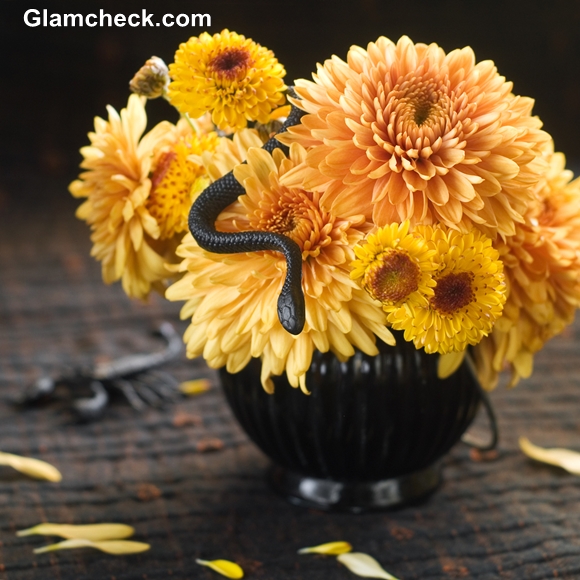 Halloween Decoration
You can decorate your flowerpot with plastic snakes as well to get in the mood.
Table Sets and sides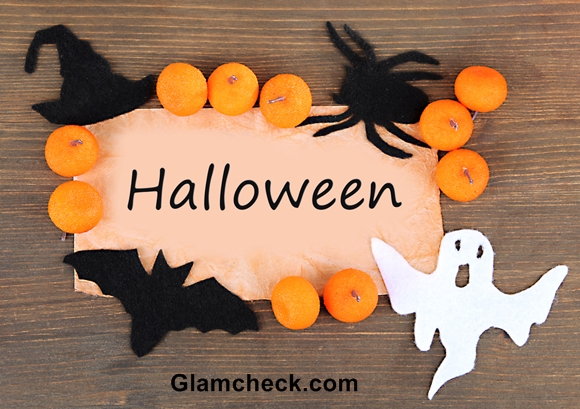 Halloween Decoration Ideas
You can cut-out spooky shapes out of felt and place it around your table mat with small oranges or plastic pumpkins. See the DIY here.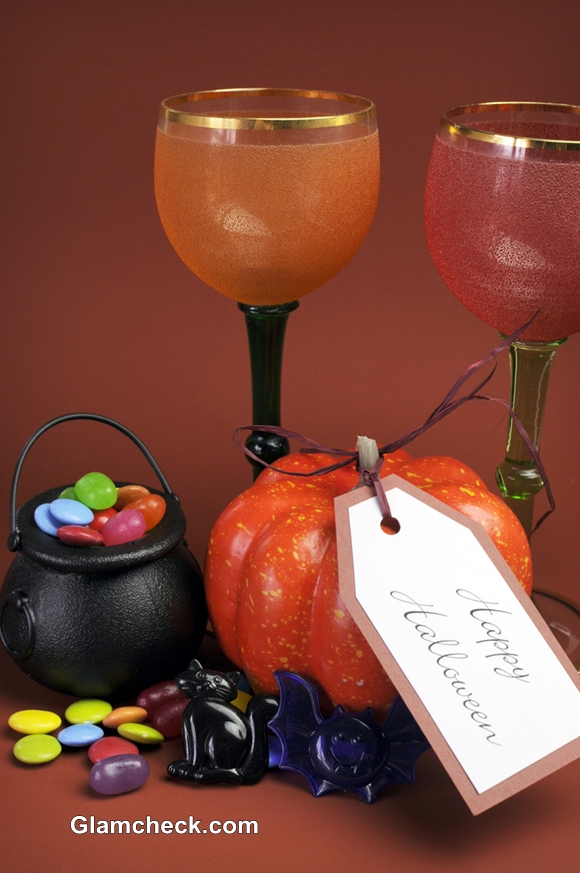 Halloween Party Decoration Ideas table set-up
Lastly you can use plastic pumpin, painted glasses, a pot filled with gems etc to be a center piece of your table.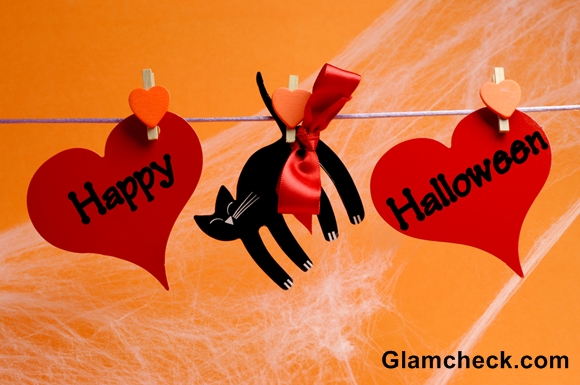 Halloween Party Home Decoration Ideas
Lastly utilize a string like a clothing line and using pegs hang Happy Halloween written on paper hearts, as well as black cats!
All that said, have a spooky Halloween Party!
Image: Shutterstock