Sheer is sexy, without a doubt. There is a wispy, ethereal mysteriousness to sheer fabric which is indescribably sensuous. Plus, sheer is a great way to show off skin but without feeling too exposed.
Sheer Power – Carlton Gebbia and Brandi Glanville Sport the Trend
We saw two lovely examples of the right way to wear sheer clothing at the Real Housewives of Beverly Hills season 4 party and the Vanderpump Rules season 2 party at Boulevard 3 in Los Angeles, California on October 23, 2013.
The first was Carlton Gebbia who had on a dress that was reminiscent of X-men's Mystique. She wore a sheer mini dress with sequin detailing peppered all over, but much closer together on the bust and around the hips to protect her modesty.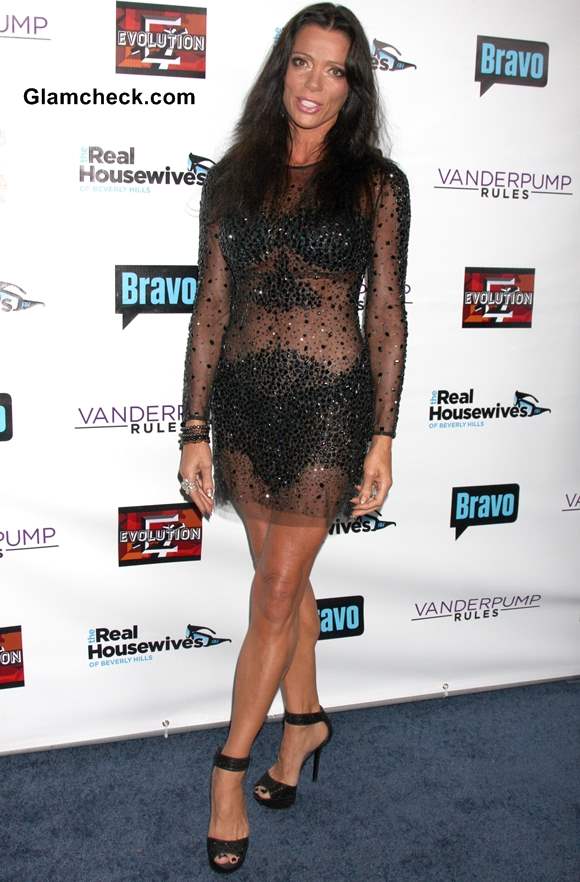 Sheer black mini dress – Carlton Gebbia
However, the sequins were not so thick that they camouflaged her black underwear. She rounded off her look with plain black ankle-straps, cocktail rings  and multiple bracelets.
The second was Brandi Glanville who paired a sheer black blouse with a knee-length red skirt that had a black satin bow belt. The top had sheer full sleeves and a comparatively more opaque lace panelling down the front. The design allowed for a lot of side boob and also showed off her flat tummy. The outfit was teamed with dainty black ankle straps with even more bow detailing on the back.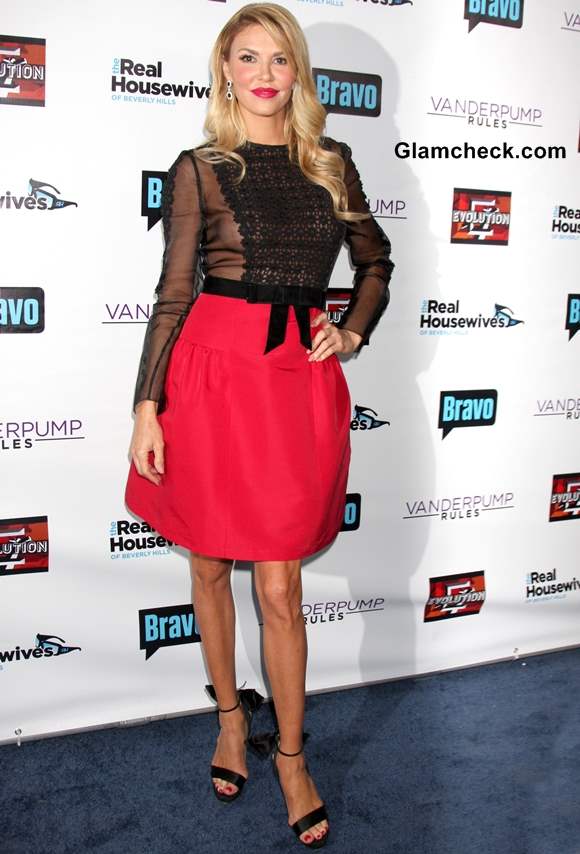 Sheer black Shirt Brandi Glanville
Sheer can easily go wrong, but both these beauties got it right. Both these looks draw you in completely. Carlton's does so in a glamorous, bold way while Brandi's gives off a more sophisticated vibe without sacrificing on any sex appeal.
Image: Shutterstock