Playboy model Jade Bryce attended the premiere of "Jackass Presents: Bad Grandpa" at the TCL Chinese Theatre in Hollywood, California on October 23, 2013. She sported two massively popular trends which are really hot at the moment – cropped tops and sheer fabric.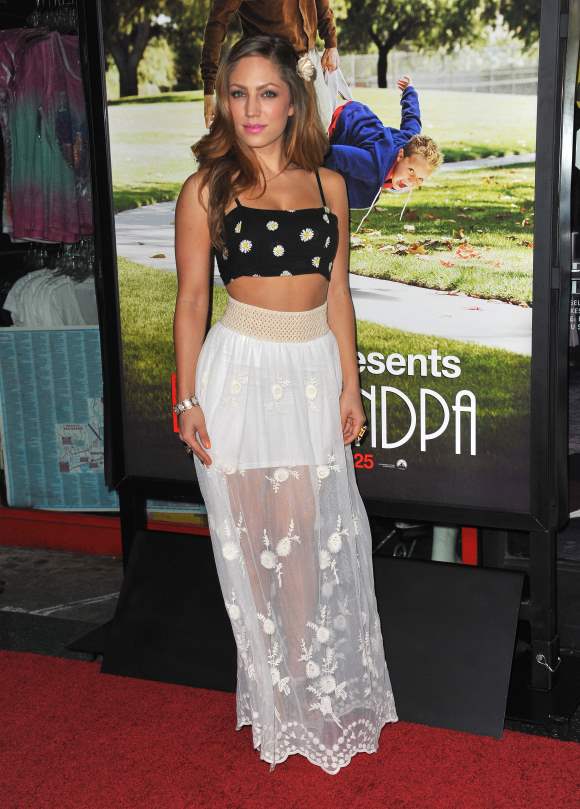 Jade Bryce Shows How to wear Cropped Top with a Sheer Long Skirt
Jade wore a black cropped top that had spaghetti straps and a cute sunflower print. It was a youthful piece but with a quiet sophistication that would easily go well with a more mature look too. She paired it with a beautiful high waist mini skirt with sheer lace overlay that fell to the floor. The skirt itself was white, but the waistband was fashioned out of nude fabric which appeared to be crocheted. The bottoms were soft, ethereal but still quite sexy. They brought a lot of femininity and grace to her look thanks to the floral motif that complemented the top.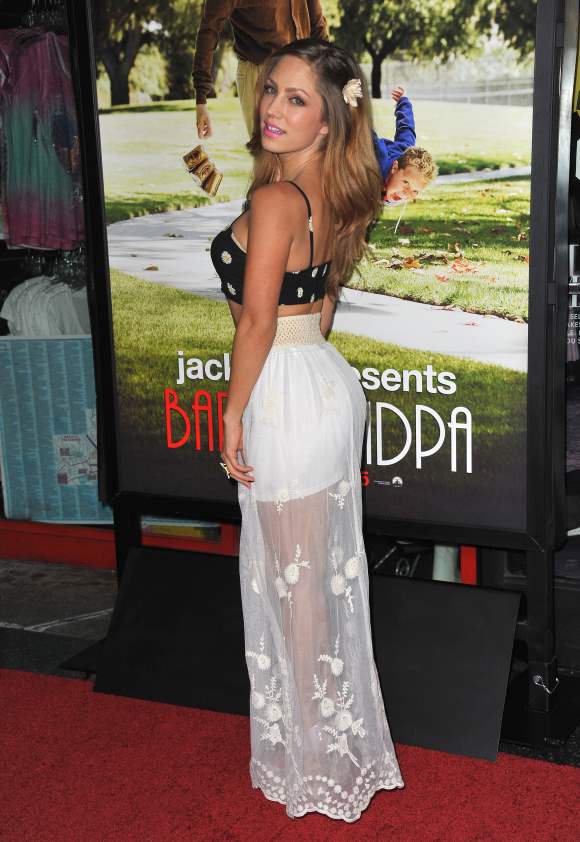 How to wear Cropped Top with a Sheer Long Skirt
The outfit was picture perfect and going overboard on the accessories would totally have ruined it. Which is why it's a good thing she let her neck and ears bare, opting for only nude pumps which were barely visible underneath the skirt, a bracelet and a few finger rings.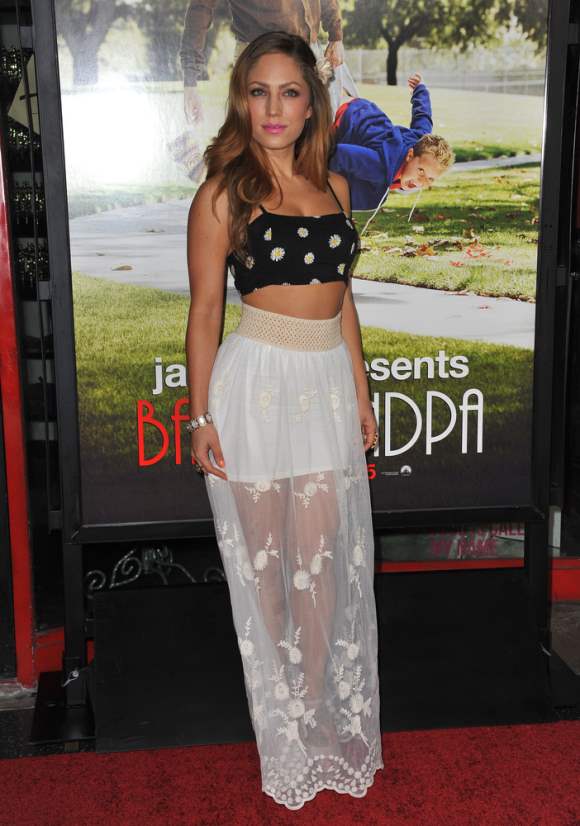 Jade Bryce 2013 Style Cropped Top with a Sheer Long Skirt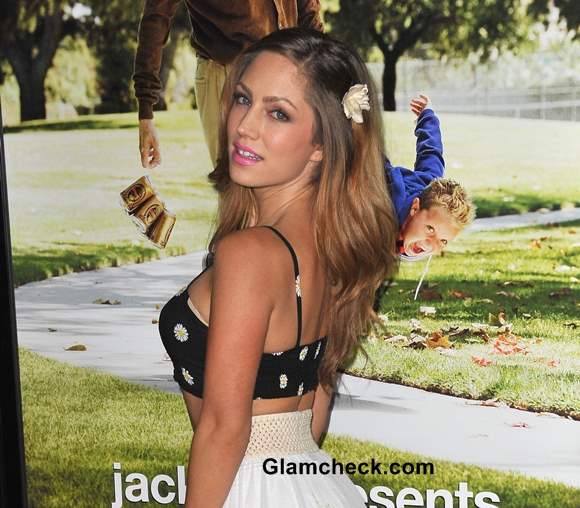 Jade Bryce 2013
She parted her hair on the side and left them loose in beachy waves, adorned with a flower clip on one side. Bar her pink lips, she went with neutral makeup, thus ensuring an overall natural beauty look that made for just the right finish for her beach, resort, trendy look. 
Image: Shutterstock