American model Tiffany Fallon looked supremely elegant and marvellously glamorous as she attended the book launch party for "Enter Miss Thang" at Cafe Habana in Malibu, California on October 21, 2013.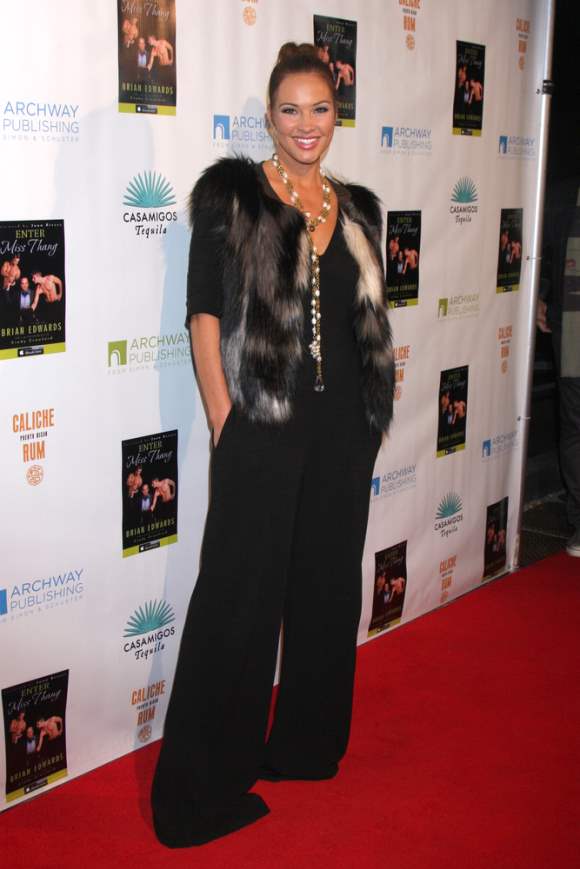 Tiffany Fallon styles Black Jumpsuit with Fur Jacket at 'Enter Miss Thang' Launch Party
The focus of her outfit was a plain black jumpsuit that had elbow length sleeves and a wide V neckline. Although it was really classy with oodles of potential that allowed for styling in any way possible, we were a little put off by the length of the pants. They were simply way too long, dragging along instead of falling gracefully to the floor. This is a pretty novice faux pax so it's a conundrum why she didn't alter them before leaving the house.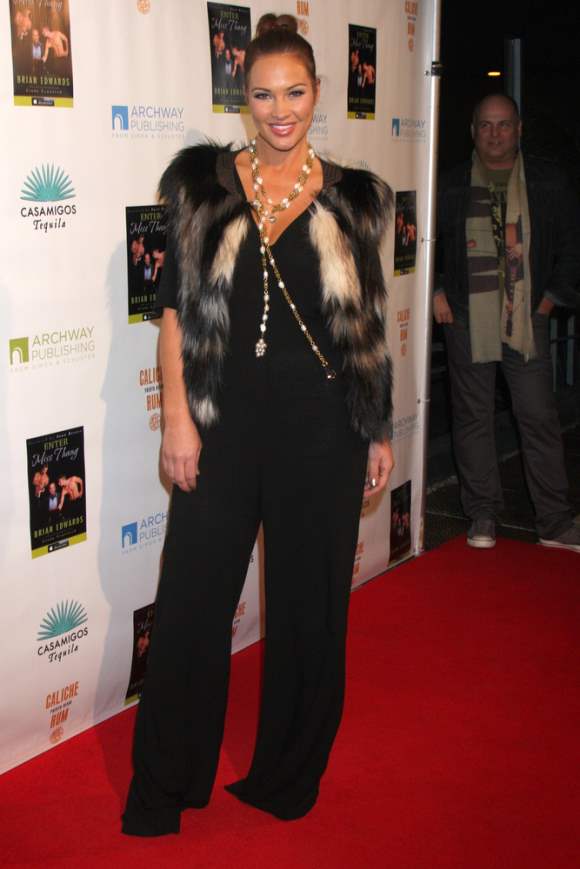 Tiffany Fallon in Black Jumpsuit and Fur Jacket at Enter Miss Thang Launch Party
Barring that, she styled the look fabulously. A sleeveless fur jacket was the secondary point of focus of the ensemble, blending in completely with the jumpsuit and seeming a part of it instead of an add-on.
The outfit was accessorized with nothing more than a statement necklace. Beautiful!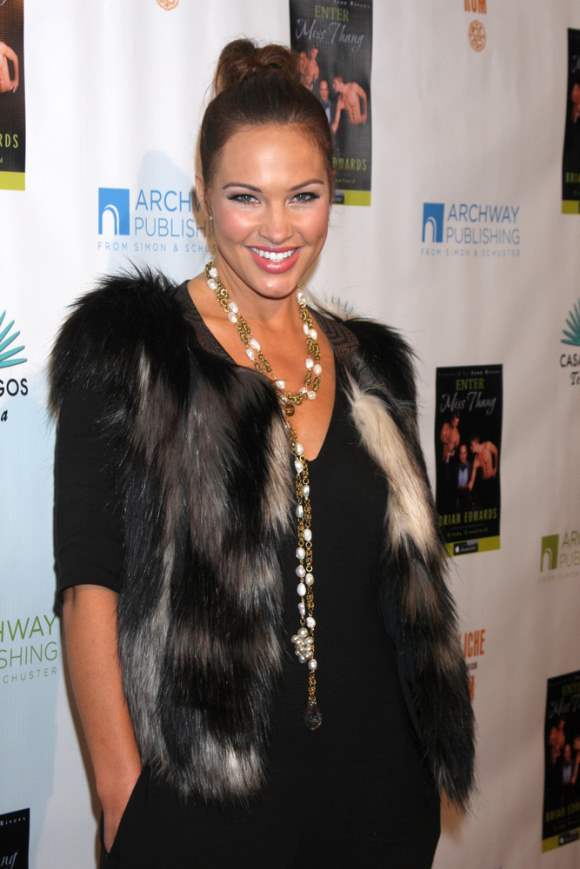 Tiffany Fallon at Enter Miss Thang Launch Party
Her hair and makeup score top points for their flawlessness. She wore her tresses in a stylish top knot and completed her look with a pink lippie, darkly kohled peepers and a metallic gold manicure.
Tiffany's get-up was quite an inspiration primarily because of its simplicity. It boasted high fashion and had a timeless appeal while still exuding a contemporary vibe. Plus, this look could be interpreted in several ways, making it perfect for the red carpet, the red carpet event and the after-party that follows. 
Image: Shutterstock