Sheer is everywhere you look nowadays. On red carpets and off, with casual ensembles and elegant ones, some revealing just enough skin to titillate without going overboard on exposure and others wild enough to make you blush. Hollywood actress Anna Faris fell somewhere in between these two extremes as she tried her hand at the sheer look. She went all in instead of experimenting with the look in bits and pieces. Check out her daring avatar as she attended the world premiere of her husband Chris Pratt's movie "Delivery Man" at El Capitan Theater in Los Angeles, California on November 3, 2013.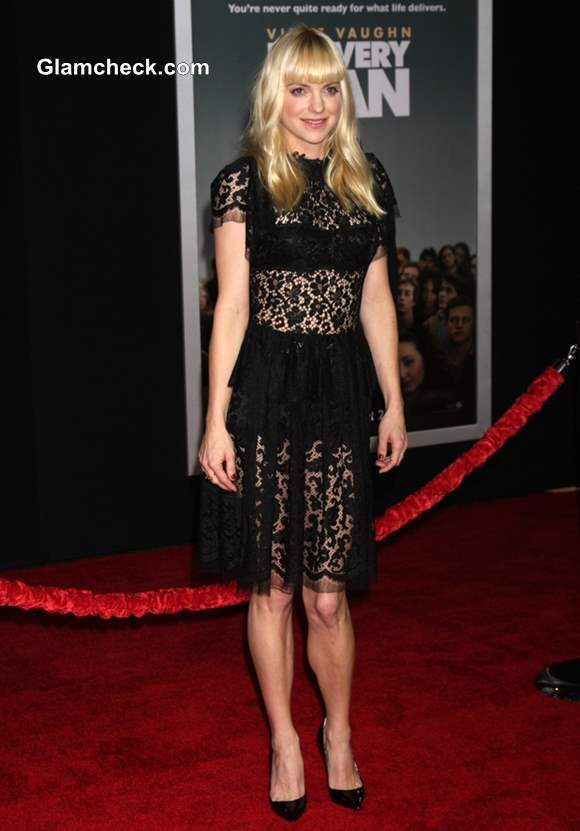 Anna Faris in Dolce and Gabbana black Lace Dress
She wore a knee-skimming black dress fashioned entirely out of lace. The delicate motif on the Victorian-feel outfit contrasted beautifully against her alabaster skin. But sheer wasn't the only focus of the number – it also managed a pretty peplum on the hips, barely perceptible but made all the more stylish because of that trendy yet timeless addition.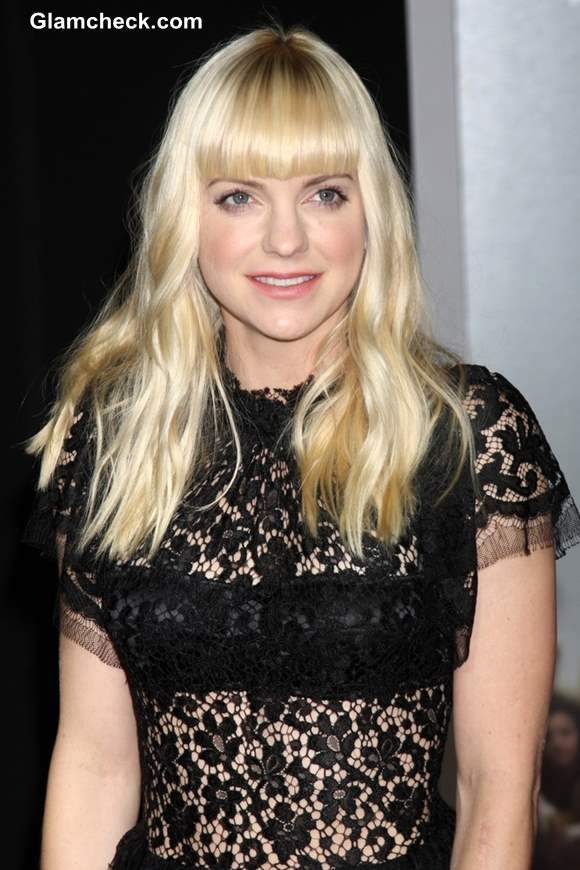 Anna Faris at Delivery Man Premiere
She maintained her modesty with a lovely black strapless bra and matching panties. You'd think that such a sheer number would be entirely too racy. But it surprisingly wasn't, as you can see for yourself. It's sexy, no doubt about that, and yet her inherent innocence ensures that the skin show doesn't shock too much. The balance is exquisite.

Anna Faris in Dolce & Gabbana Black Lace dress
Anna rounded out the outfit with black patent pumps by Christian Louboutin, and a subtle diamond ring and stud earrings by Irene Neuwirth. 
Image: Shutterstock