Actress Demi Lovato looks so darn gorgeous with her new blue hair color. And when the fairy-like appeal of the shade was amplified manyfold with out-of-this-world makeup, we just had to take a closer look. We're talking about her stunning look as she attended the 2013 "X Factor" Top 12 Party at the SLS Hotel in Beverly Hills, California on November 4, 2013.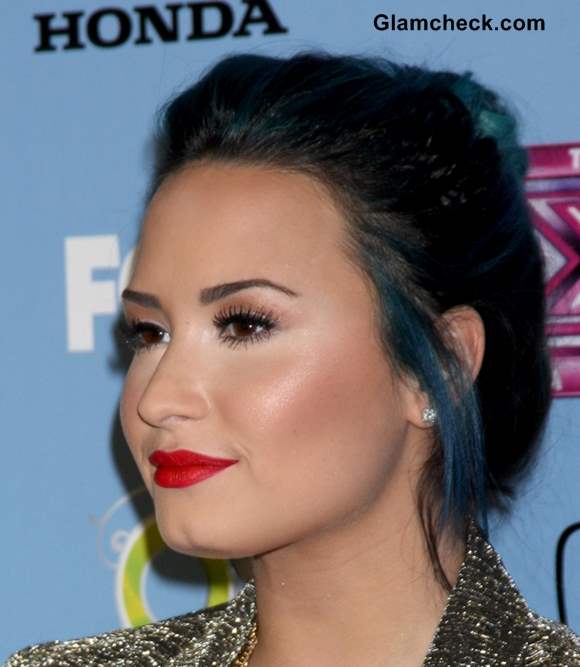 Demi Lovato Red Lips
Blue Bun Beauty
Demi recently upped her trend quotient with some nifty blue hair streaks – a shade that was very reminiscent of Katy Perry's blue dye days. The majority of the blue is morning glory – an inspirational hue that is low-key but statement. However, there are a few wisps that have been dyed a soft purple too.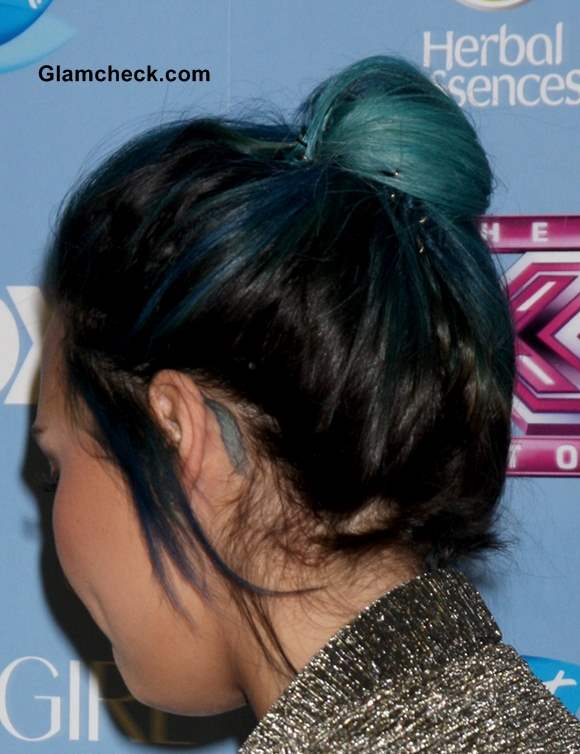 Demi Lovato's Blue Hair Color 2013
Both colors are associated with cool, calming things and that's exactly the impression you get when you gaze up on this original brunette.
For this event, she styled her hair in a simple bun, the blues all skilfully focussed on the knot itself. A few wisps of hair – too short to get into the bun – were left loose around the ears, imparting even more of a dreamy vibe to the hairdo. 
Ethereal Accents
From her hair to her makeup – Demi was just flawless that evening. At first glance, you assumed that her deep red lips were the focus of her makeup. However, look at her a little longer and the luminescence of her cheeks and forehead grabbed more of your attention.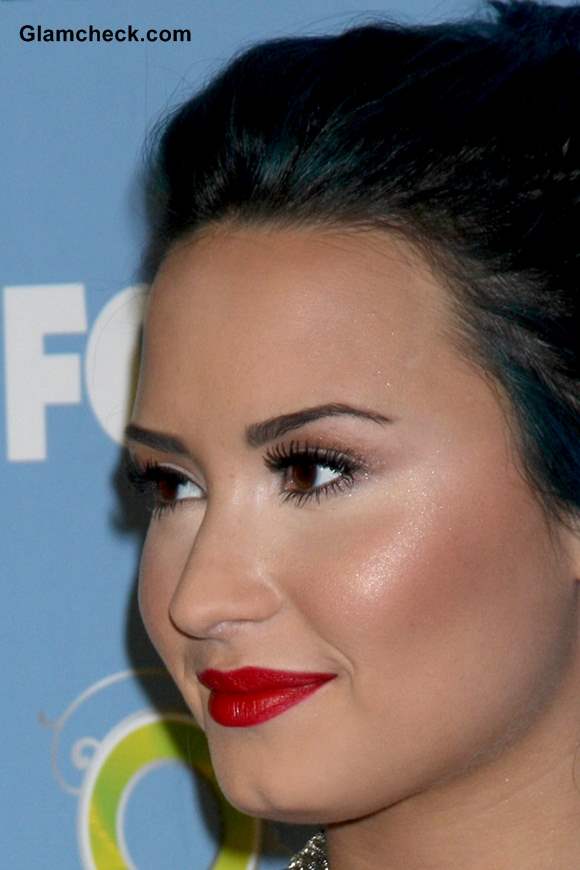 Demi Lovato Ravishing Other-worldly Hair and Makeup
Her blush had an inner glow which was accentuated by a hint of shimmer. This was especially obvious around the eyes and on her cheekbones.
Speaking of her peepers, they too were lit up with a very subtle pink-purple shimmer eye shadow, the attention drawn to them by stark but classy mascara and eye liner.
Really, with this look, Demi has outdone herself.
Image: Shutterstock