Actress Karen Gillan showed off her newly-grown in hair as well as her perfect pins as she attended the premiere of her latest film "Thor: The Dark World" at El Capitan Theater in Los Angeles, California on November 4, 2013.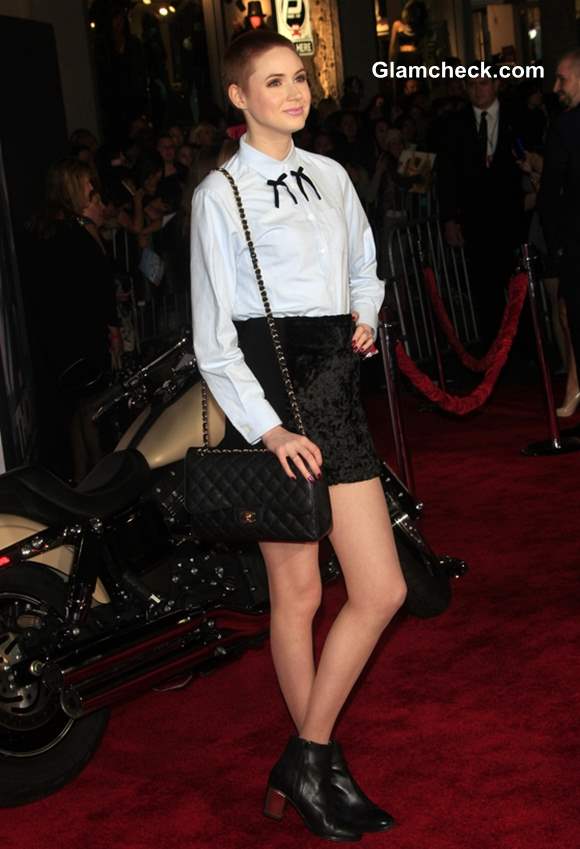 Karen Gillan in Black Mini Skirt and White Shirt at Thor- The Dark World Premiere
Karen wore a simple pale blue shirt with black bow detailing just below the collar. It was paired with a black velvet mini skirt and rounded off with black ankle boots.
She further accessorized with a black Chanel handbag and a red bracelet, but shunned any other bling.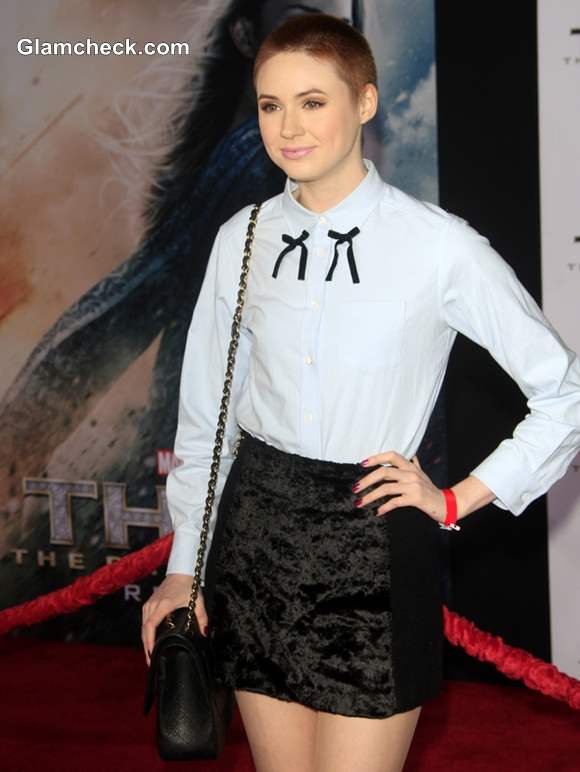 Karen Gillan in Black Mini Skirt at Thor- The Dark World Premiere
The outfit was chic but no-nonsense and it really went well with her skinhead look. She shaved her head for her role in Thor and we're glad to see that her fiery red locks are finally peeking through again. Not an easy look to pull off but she does so with ease because of her superb features.
Her hair, or lack thereof, put her face starkly in the focus. Fortunately, her makeup was just right for the job – a bronze eye shadow making her peepers sparkle and an icy pink lippie lighting up her beautiful smile. A deep purple manicure completed her look. 
Image: Shutterstock