Jumpsuits are an incredible trend for women everywhere. Comfortable, versatile, suiting almost every kind of body type, and so low maintenance. Not to mention glamorous and fashionable too. Their appeal is universal, and their contribution to a stylish wardrobe priceless.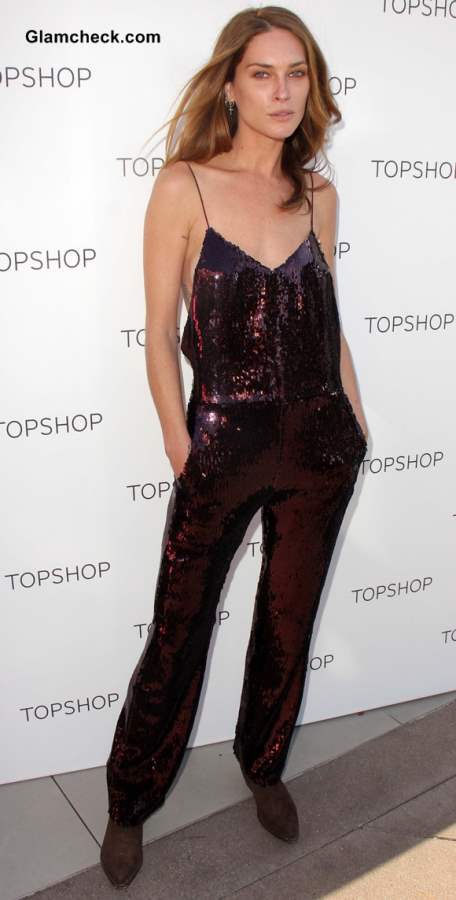 Erin Wasson in Topshop Backless Jumpsuit at Topshop Holiday Event
A jumpsuit can be as conservative or bold as you want it to be. It can be totally low-key or make you look like a super model. American actress Erin Wasson went with the latter vibe as she attended the Topshop Celebrates the Holidays at The Grove in Los Angeles, California on November 2, 2013.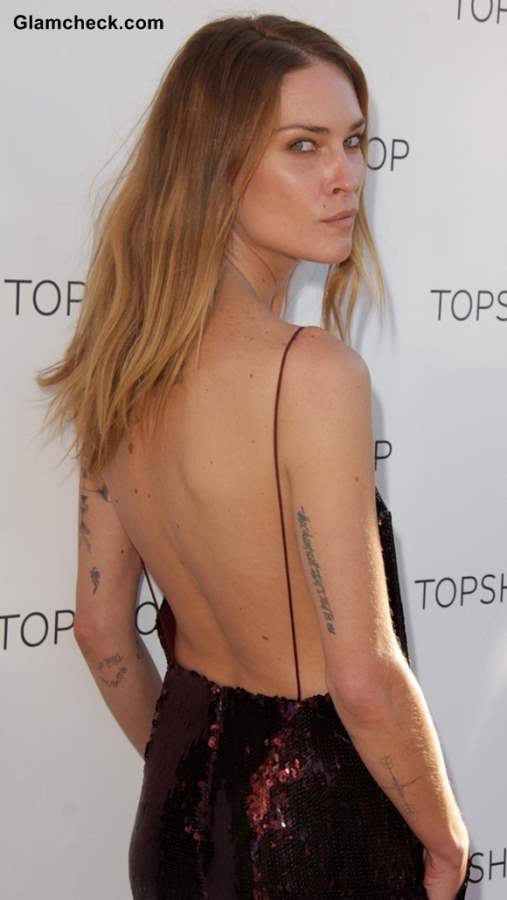 Erin Wasson in Backless Jumpsuit at Topshop Holiday Event 2013
Erin's could thank her backless jumpsuit for her time in the spotlight. Borrowed from Topshop's Fall 2013 Collection, her oxblood number had plenty going for it. First was that it was entirely sequinned, shimmering as it hit the light and making the ensemble look almost fluid at times. And the second was that it was backless, making it the perfect alternative to an elegant evening gown. Rather than have a halter neck, as most backless outfits tend to go, this one had noodle straps that extended all the way from the neckline to the backline.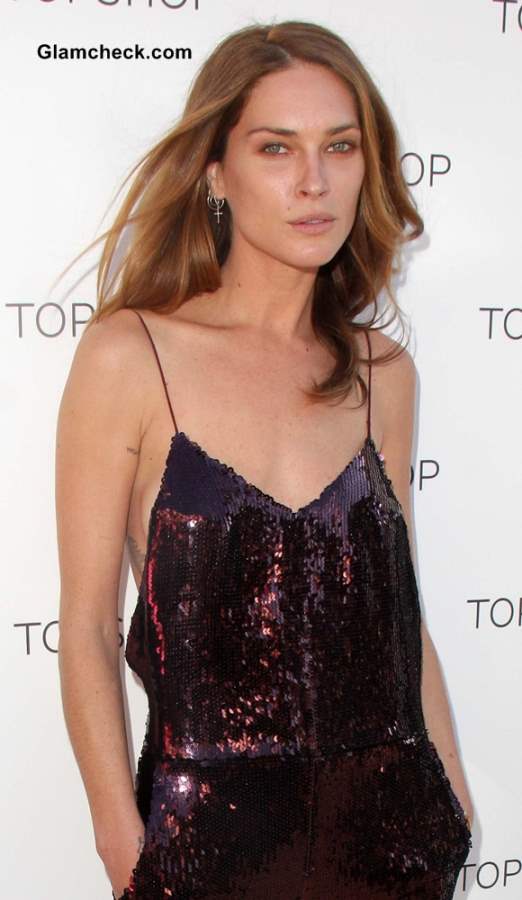 Erin Wasson at Topshop Holiday Event 2013
The jumpsuit had oodles of understated sophistication and glamour too, obviously. Her styling of the look magnified all of that. Her cross dangle earrings were precious, and her wavy locks so gorgeous they seemed like an accessory themselves. Don't miss her bronze eye shadow that subtly complemented the vivacious hue of the jumpsuit.
The only thing slightly off with the look were her brown boots. Why would she pick those of all things? They were far too casual and cloggy for so sleek and sexy an outfit. But if you can ignore them, you'd be hard-pressed to find a single flaw with her holiday attire. 
Image: Shutterstock