We love a pair of shoes that is timeless, sexy, sassy and, most importantly, versatile. Because as much as we would love to have a closet full of footwear for every single occasion and ever single outfit (existing and imaginary), our wallets just don't cooperate. So we're always on the lookout for shoes that will work well with across several types of ensembles. We spotted just such a pair on Amy Paffrath as she attended Hollywood Reporter's Next Gen 20th Anniversary Gala at the Hammer Museum in Westwood, California on November 6, 2013.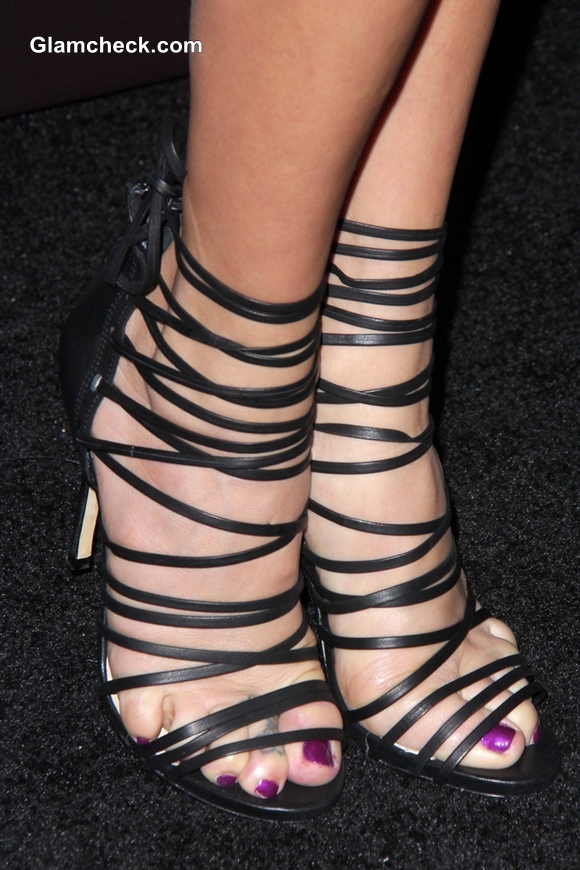 Strappy Black Stilettos
Amy sported black heels that were characterised by a multitude of straps from the toes to the ankles.  The back of the shoe did have a sturdier, zippered bit that held the straps together. The footwear was finished off with a stiletto.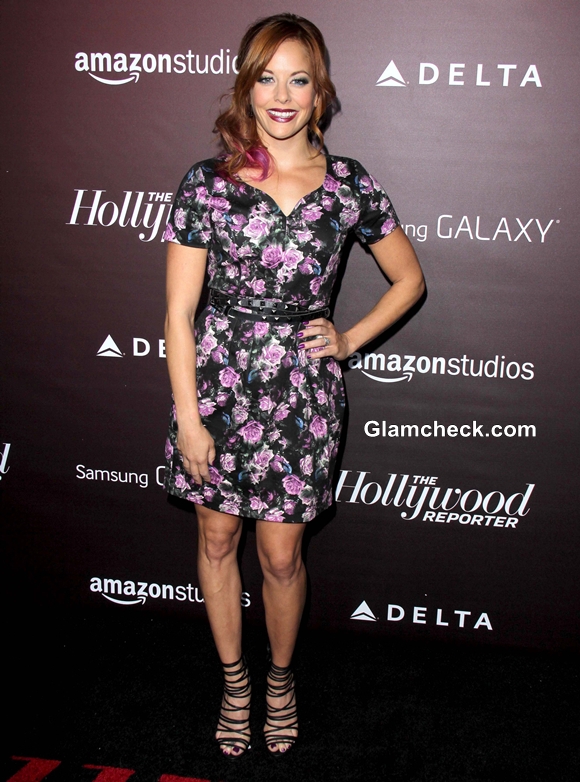 Amy Paffrath in Strappy Black Stilettos at Gala Event
The shoes are fun but can also be interpreted as classy, experimental or sexy. We can see them going splendidly with our jeans and tees, formal work wear, and the occasional sheath dress for a fancy evening out. 
Image: Shutterstock