The bow coiffure has been making news for quite some time, and celebrities like Lady Gaga also contributed to its popularity. There are many who want to try out this hairstyle but don't know how to proceed, this is precisely why Glamcheck brings you a step by step tutorial to make a bow out of your hair.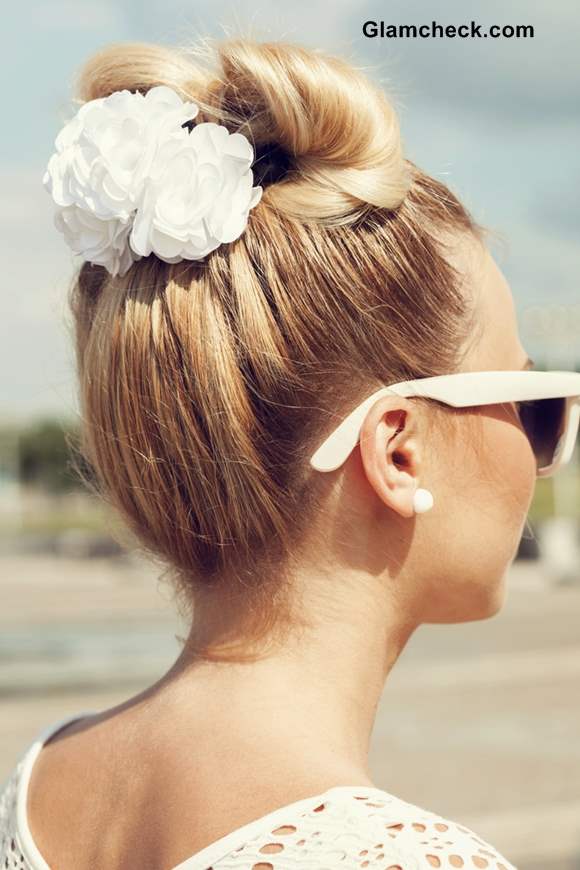 Bow Coiffure Hairstyle
Bow Coiffure DIY Tutorial
Get your hair ready by combing it well and getting rid of knots and tangles. The bow coiffure won't come out well unless your hair is smooth.
Decide which area on your head you want your bow coiffure to be. For example, the model here has it right at top of her hair in a top bun style bow coiffure. Once you decide on the spot, tie a ponytail with all you hair on that very area.
Take the end of the ponytail and tie it to the top (where the ponytail actually originates), keeping the middle free. You will see that a loop has been formed.
Now from the middle of this loop take out a slightly thick section of hair. This will be used later to form the middle of the bow.
Now with each side of the loop on either side of the open middle section, you have to make a bow. For this, take the loop and clip it on one side after pushing it flat on the head. Hold it in place by using a bobby pin from the top to the bottom right under the hair. Use another bobby pin which goes from top to bottom. This will hold the loop in place, and will resemble one end of a bow. Repeat the same steps with the loop on the other side. Most importantly, when you are pinning the hair ensure that the bow shape is maintained.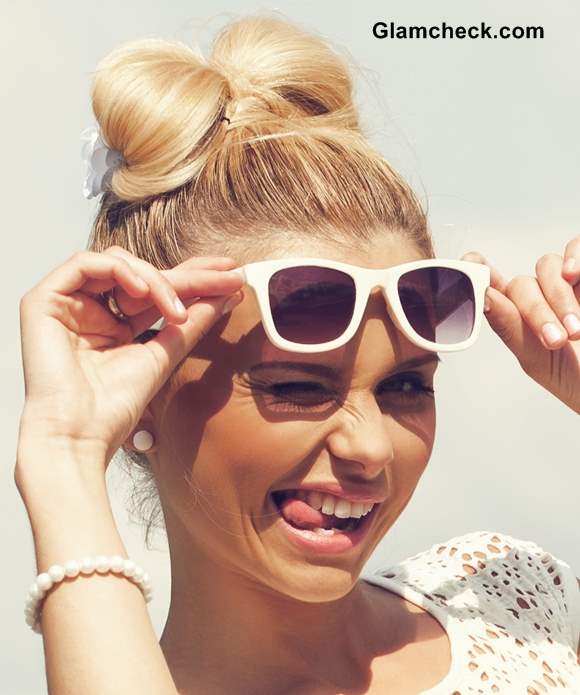 Bow Coiffure Hairstyle How to
Take the middle section that has been left loose and pull it back through the middle of each of the clipped loops of hair. Ensure that there are no flyaway or loose strands. You may have to wrap a long strand of hair around itself to make it shorter in order to make the perfect centerpiece of the bow. Hold this section in place by pinning it down right under itself. You may need at least 3-4 bobby pins to give maximum hold, at the same time you need to make sure that they are not visible.
In case the bow doesn't have a fluffy quality to it then use your fingers to fluff it up.
Finish by applying hairspray all over the hairdo from a distance of about one hand away to hold the hairstyle in place.
Add your favourite flowers or hair accessories right at the base of the hairstyle to give the bow coiffure hairdo extra spunk. The flowers/hair accessories can also be your accomplice in cleverly hiding away any bobby pins that might be showing at the back. It can also hide a less than tidy job!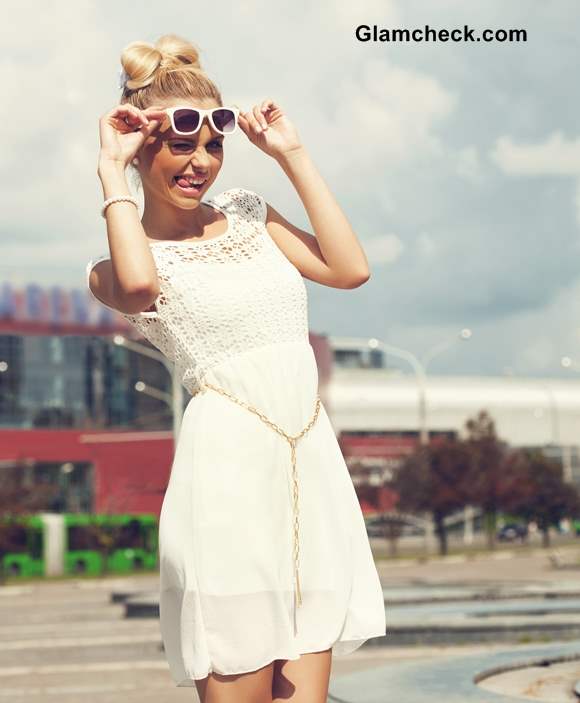 Bow Hairstyle
Of course, it will take you a bit of practice to master this hairstyle, but once you do so you it won't take too much of an effort to show the world your cute bow coiffure. 
Image: Shutterstock