Crop tops have been a craze for quite some time now, but are usually worn with denim shorts or high-waist pants. Crop tops can go from casual to evening wear (red carpet, in this case) by teaming them up with skirts. We bring to you two versions of the crop top and two different ways to wear it.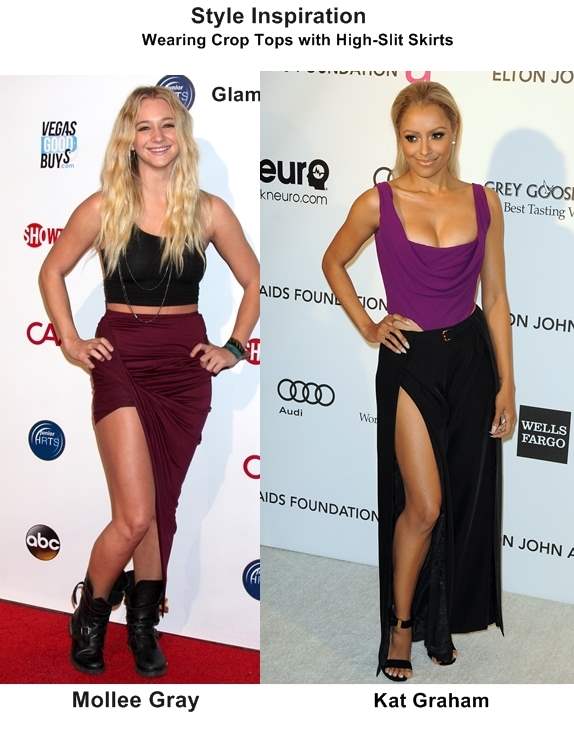 Wearing Crop Tops with High-slit Skirts 
Mollee Gray in a rebel rocker look
The first one is a one-shoulder black crop top worn by Mollee Gray at the Junior Hollywood Radio & Television 2013 Society Holiday Party at Lure Nightclub, held on December 4th 2013 in Los Angeles, CA.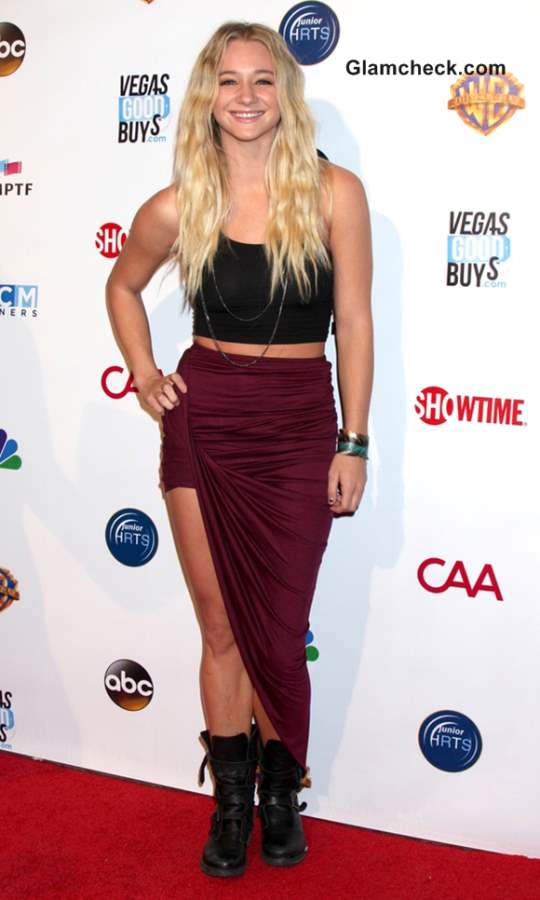 Mollee Gray wears Crop Top with High-slit Skirt
Her top is body hugging and has been teamed up with an asymmetrical drape skirt with a thigh-high slit in deep maroon. She has accessorized by wearing black cloggy fisherman boots, a hand cuff with gold long necklaces. Keeping the accessories minimal was a good option.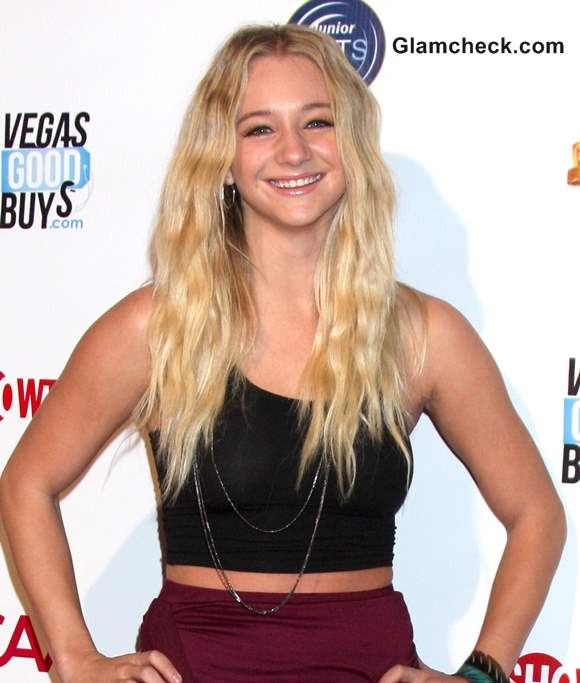 Mollee Gray 2013
Kat Graham in a sexy feminine look
The second crop top was worn by Kat Graham at the Elton John Aids Foundation 21st Academy Awards Viewing Party at the West Hollywood Park on February 24th 2013 in West Hollywood, CA, which was purple in color and had a low drooping neckline.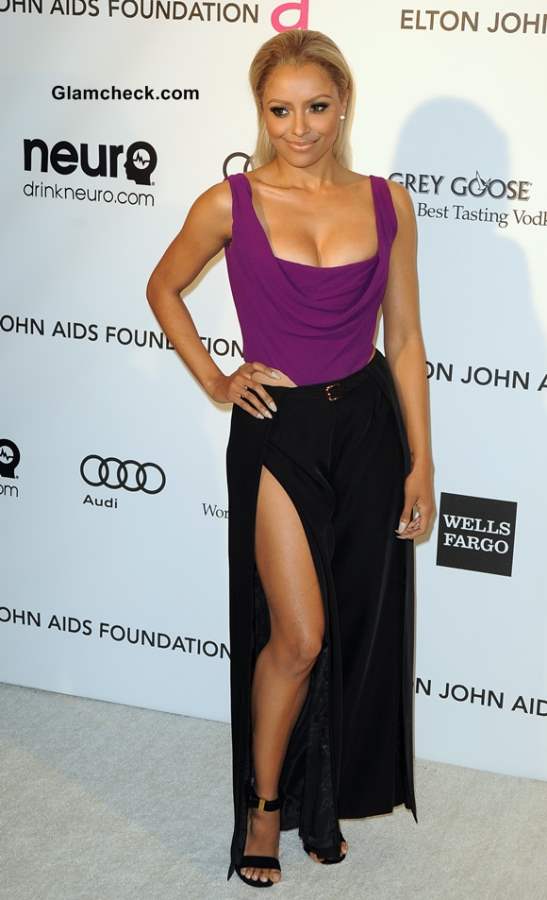 Kat Graham in Crop Top with High-slit Skirt
This crop top caught our eye because it was longer at the front and had cutouts on the side, which gave an interesting peek-a-boo element to her look. She paired her top with a buckled black skirt that had a very high slit. We liked her choice of stilettos which gave further added a feminine edge.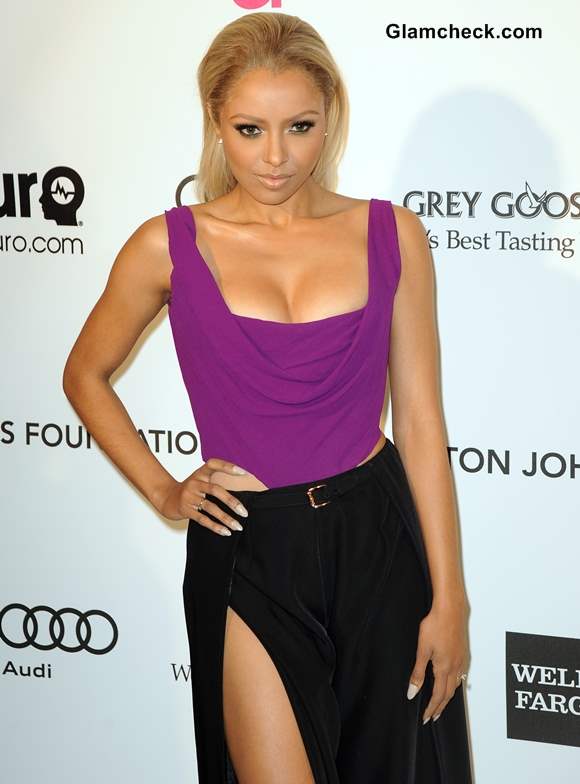 Kat Graham 2013
Both the women picked a strong colour and then fused them with black, to keep it simple and sexy. White can also be experimented with other shades. For styling tips, if you wish to wear a one-shoulder crop top like Mollee, you can make a cute fishtail on one side to show off your bare shoulder. Whereas, for a crop top like Kat's, you can accessorize by adding chunky earrings or a diamond ear cuff. So now you have two stylish options to choose from, you can either dress sultry or dress punk, depending on your mood and occasion!
Image: Shutterstock