Lovely Rose McIver blew us away with her hairdo at the Los Angeles premiere of "The Truth About Emanuel" at ArcLight Hollywood Theaters in Los Angeles, California on December 4, 2013.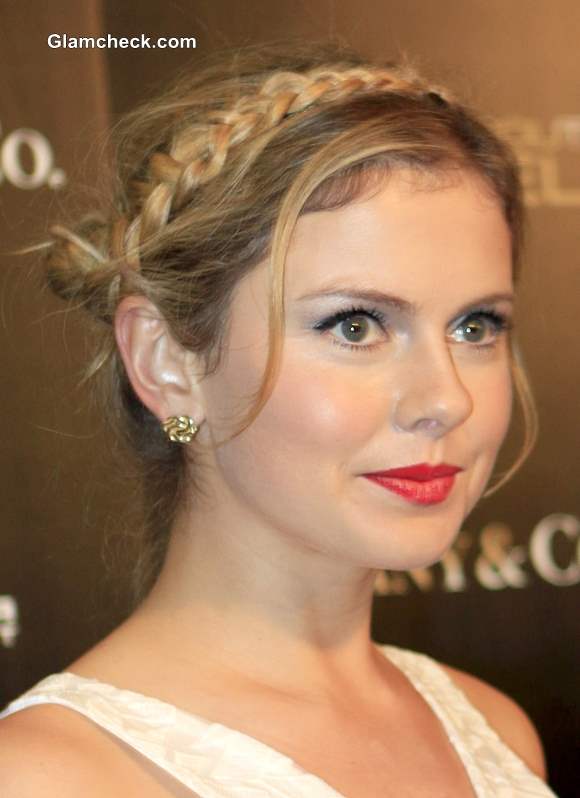 Rose McIver Sports Braided Headband
She spruced up her blonde locks with a braided headband. Running from the back of her head all the way across her crown and to the other side, Rose's braided headband had her looking like a woodland nymph. And since it's close to Christmas, we can't help but also think of a wreath when we look at it.
The braided headband may seem like a fantasy hairdo and you may shy away from sporting it on that account, But rest assured it will look appropriate with any ensemble from your staid work clothes to your club wear. 
Image: Shutterstock