Chic, smart and easy to make – yes, we are talking about the hairstyle that actress Joelle Carter wore to the Justified Premiere Screening at Directors Guild of America on in Los Angeles, CA.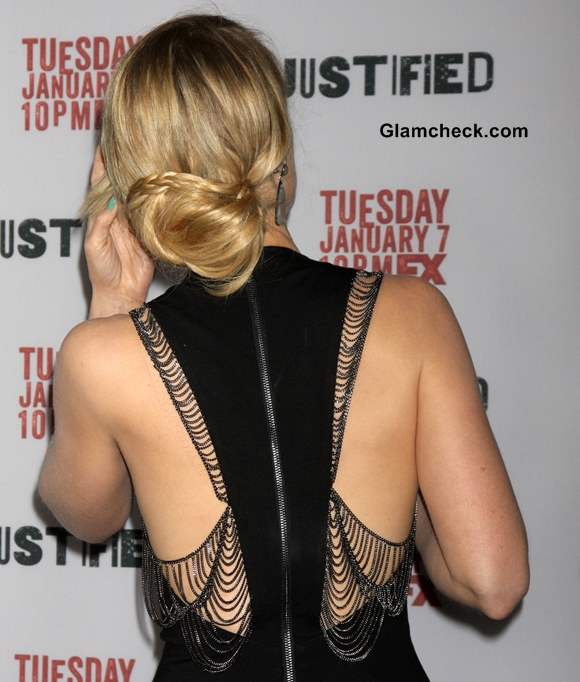 Sport a Braid Chignon like Joelle Carter – DIY Steps
The braid chignon looks elegant and also adds a formal touch to the wearer – making it an appropriate hairstyle for important events and occasions, and at the same time it is quite simple to make. So, without further ado let's get started on the DIY steps!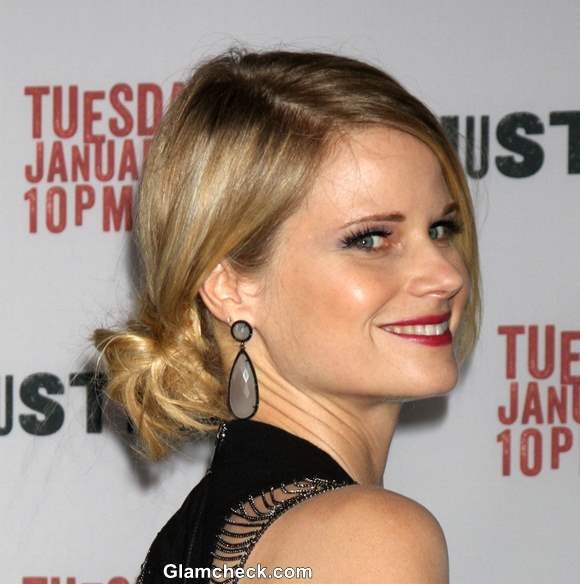 Joelle Carter 2014
Braid Chignon Tutorial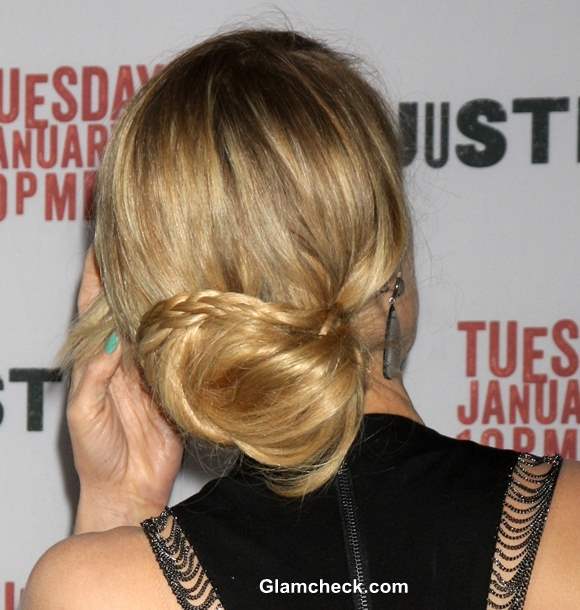 Braided Chignon
Start by combing/brushing your hair well to get rid of tangles and knots – no hairstyle looks good with these.
Make a middle parting on the side of your head and gather all hair near the nape of your neck. Now, on the right side take a thin section of hair and make a braid with it – starting from the base of the head.
Take all your hair – leaving aside the braided part – and make a chignon with it by twisting your hair around till it resembles a neat bun. Securing it with bobby and bun pins.
Pull out a few strands in the bun to give it a messy look. (This is an optional step)
Use the braided part of the hair to encircle your chignon – and secure the end below the bun with a bobby pin
The braid chignon is done!
Sounds easy, doesn't it? That's precisely why you could give the braid chignon hairstyle a try. 
Image: Shutterstock