Actress Jamie Chung got her act totally right at the HBO 2014 Golden Globe Party at the Beverly Hilton Hotel, CA. She complemented the red – or rather the animal print- carpet with her alluring look for the event.
The Clothes: The former reality television personality pulled off sexy and classy together with her sartorial choice for the day. She picked a Julien MacDonald dress for the night, and the outfit did look like quite the party starter. The black gown was an exquisite rendition of beads and lace.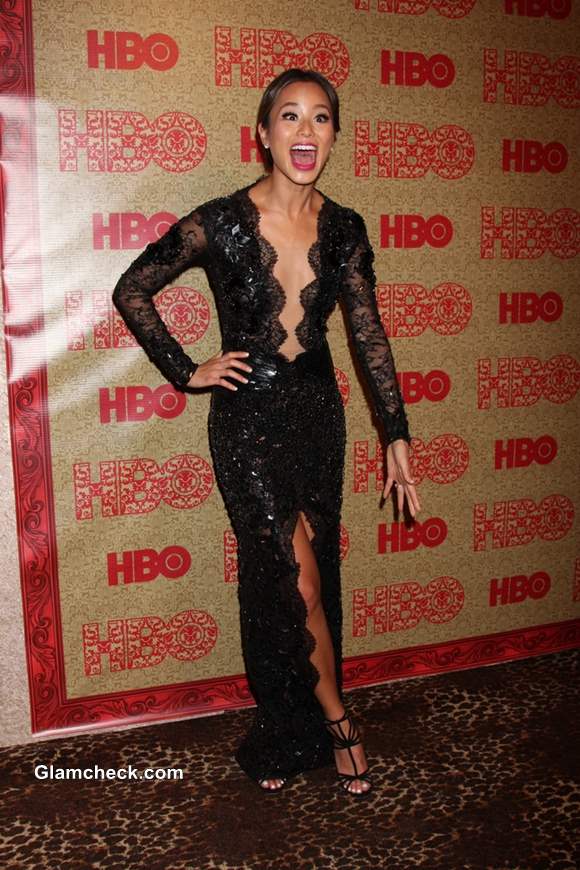 Jamie Chung in a Racy-Lacy Gown at the HBO 2014 Golden Globe Party at Beverly Hilton Hotel
The plunging neckline featured scalloped lace running along both its sides. The waist of the gown was subtly highlighted with the use of leather work. The sleeves were full in length and sheer – adding on to the peek-a-boo effect. A high slit on the skirt of the gown upped the overall oomph quotient.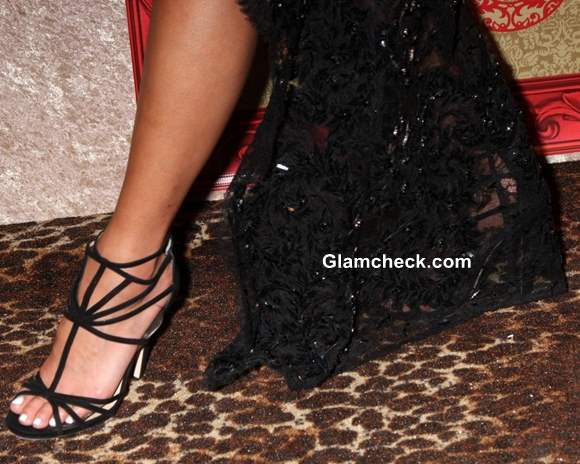 Strappy Jimmy Choo heels
The Accessories: Chung chose Jimmy Choo heels for the night, and do we love those ankle high strappy black beauties or what! One couldn't miss the huge diamond solitaire that sat on her ring finger – she recently got engaged to her boyfriend Bryan Grenberg – and what can be a better place than the Golden Globe after party to show the ring to the world. The diamond stud earrings on her ears went well with the bling from the ring.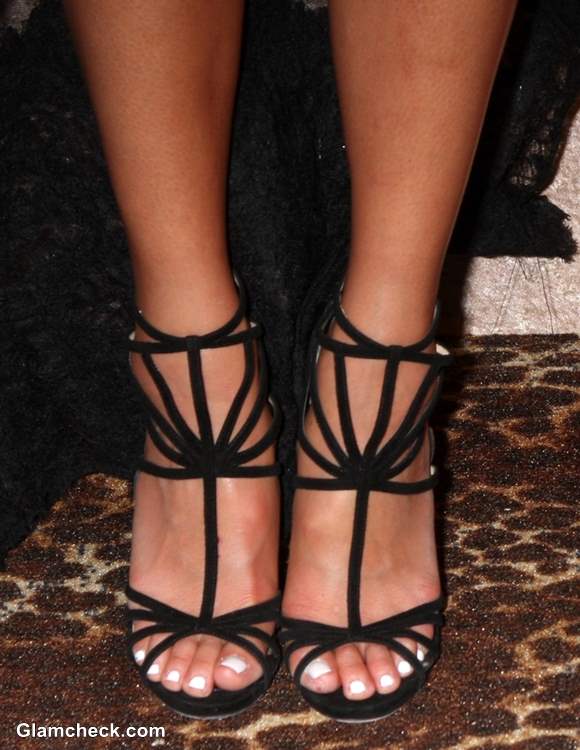 Black Ankle Strap Heels
The Hair & Makeup: The middle parted chic hairstyle gelled with the overall stylization. A pretty pop of pink on the lips added color to her total look – and also lent a playful touch. The rest of the makeup was done artfully, and brought the right amount of glow as well as radiance to the pretty face – which we, incidentally, have seen in the blockbuster movie The Hangover Part III among other films.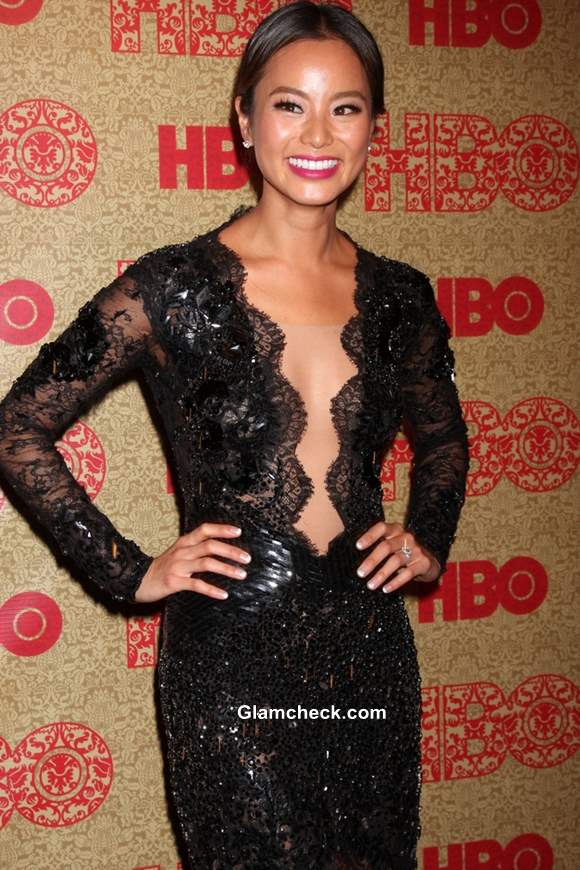 Jamie Chung at the HBO 2014 Golden Globe Party at Beverly Hilton Hotel
Glamcheck's Verdict: Jamie Chung carried off the daring dress in an elegant manner – and that speaks volumes about her style. An effortless and confident look on the red carpet always gets our vote. We like!
Image: Shutterstock