Hollywood actress Cate Blanchett took home the award for Best Actress at the 86th Academy Awards held in Hollywood, California on March 2, 2014 for her role in Woody Allen's Blue Jasmine.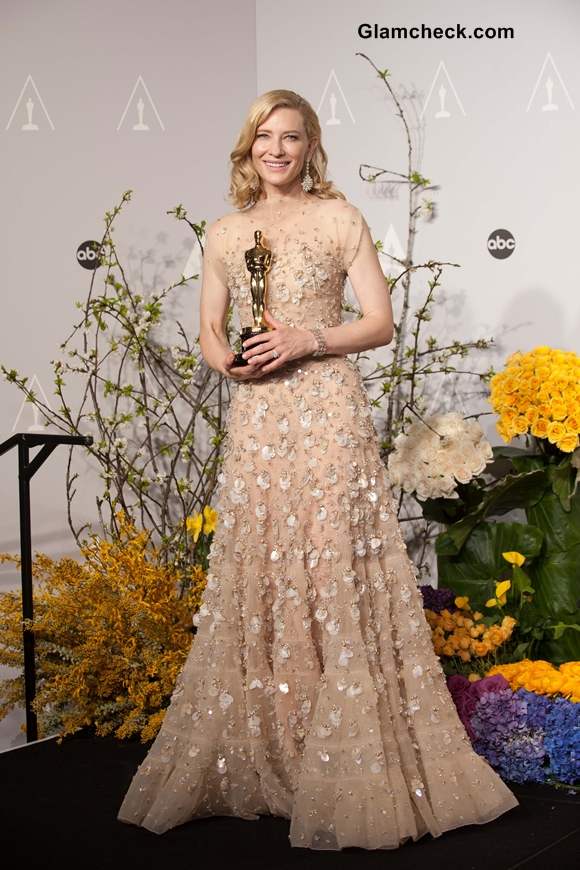 Cate Blanchett in Giorgio Armani at Oscars 2014
She looked super-elegant and phenomenally regal in a stunning embellished nude gown from Giorgio Armani's Prive Fall 2013 collection. It was a very romantic outfit, enhanced all the more so by her inherent grace.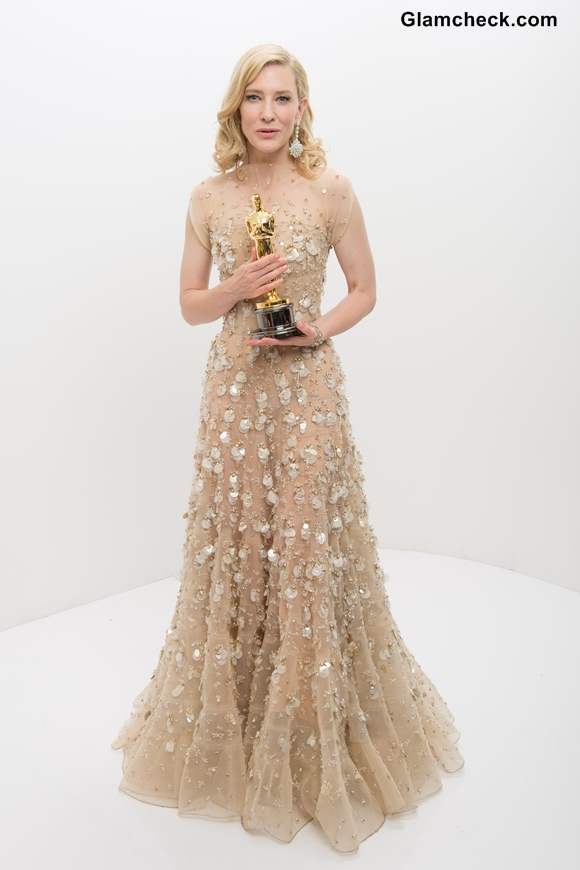 Cate Blanchett in Giorgio Armani Gown at Oscars 2014
Although the dress had plenty going in the way of sparkle, she chose to add even more with a bracelet, ring and dazzling dangle earrings by Chopard, the last standing out almost as much as the outfit itself. She completed the look with nude makeup and exquisitely curled locks. Whether or not she had taken home the little gold man that night, Cate was definitely one of the winners on the red carpet.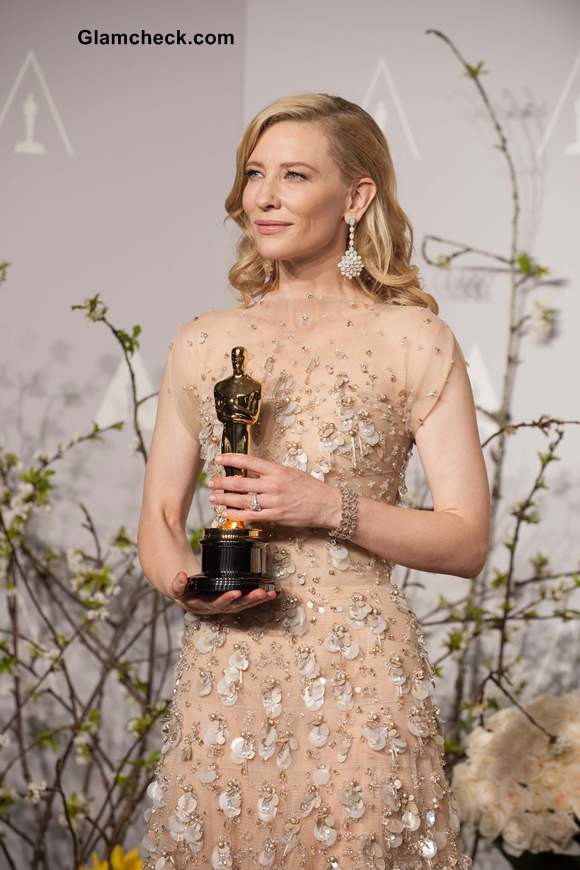 Oscars 2014  Cate Blanchett in Giorgio Armani
She was genuinely surprised when her name was announced during the awards ceremony and her jaw dropped when she realised she had won.
The accolade meant the world to her and she admitted that she slept with the golden statue that night. 
Cate Blanchett and Matthew MacConaughey
This isn't Cate's first Academy Award. Her first was for her role in The Aviator for which she won Best Supporting Actress.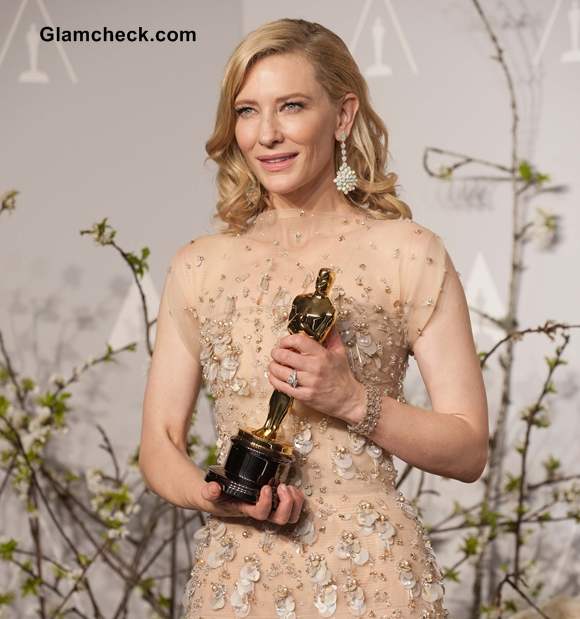 Cate Blanchett at Oscars 2014
Solaris Images