Pop star Lady Gaga didn't adopt her usual high-drama ensembles at the 86th Academy Awards, but she did still stand out in her grand strapless evening gown by Atelier Versace.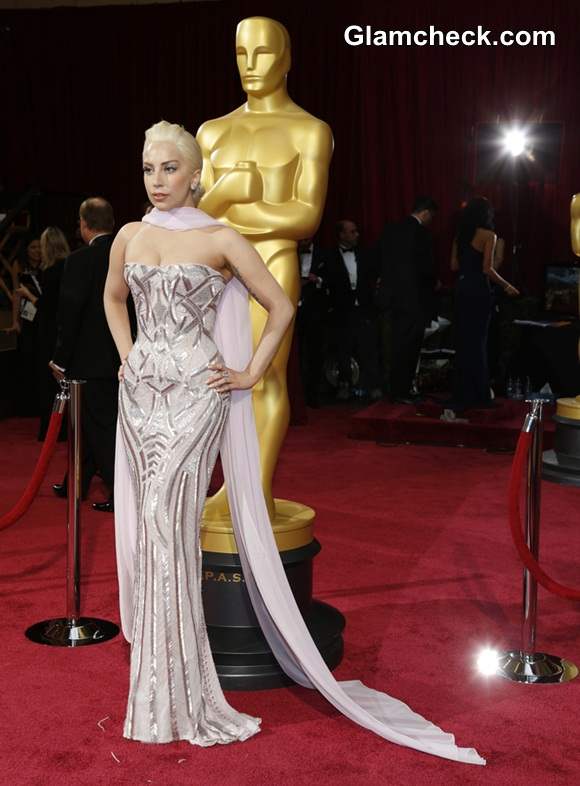 Lady Gaga in Atelier Versace at Oscars 2014
Gaga's dress was stupendous with silver Art Deco detailing bringing to life a soft, sultry lavender-pink fabric. The over-sized lavender scarf she draped around her neck was fashioned as a sash when this outfit was originally showcased as part of Versace's Spring 2014 Couture Collection.
She didn't go to too much trouble with her styling and accessories. Her jewellery was minimal and her hair and makeup appeared almost de-glam (for her).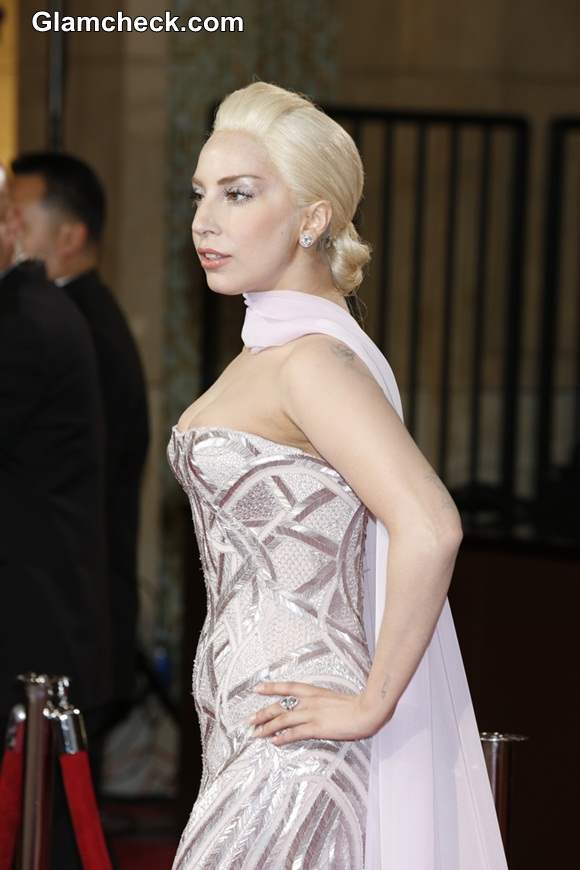 Lady Gaga at Oscars 2014
It was not all understated elegance though. She did still hold on to a part of her usual style with silver platforms by Brian Atwood that had heels spanning several inches higher than even a supermodel would ever think of tottering around in. Ridiculous as they were, without them this just would not have been a signature Gaga look now, would it?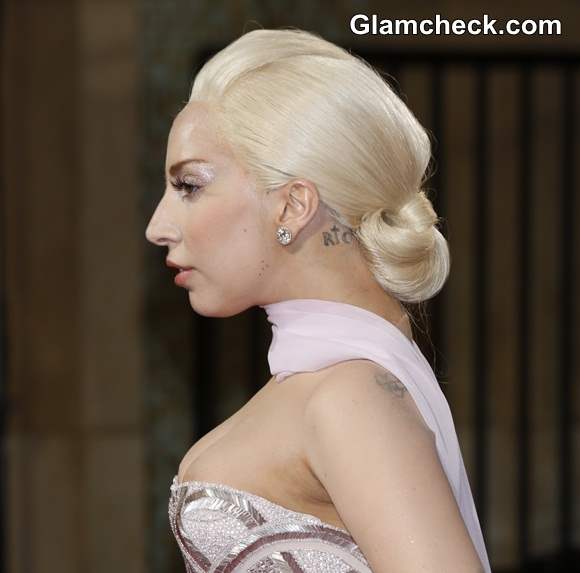 Oscars 2014 Lady Gaga
Overall, this is one of the most beautiful ensembles she has ever sported.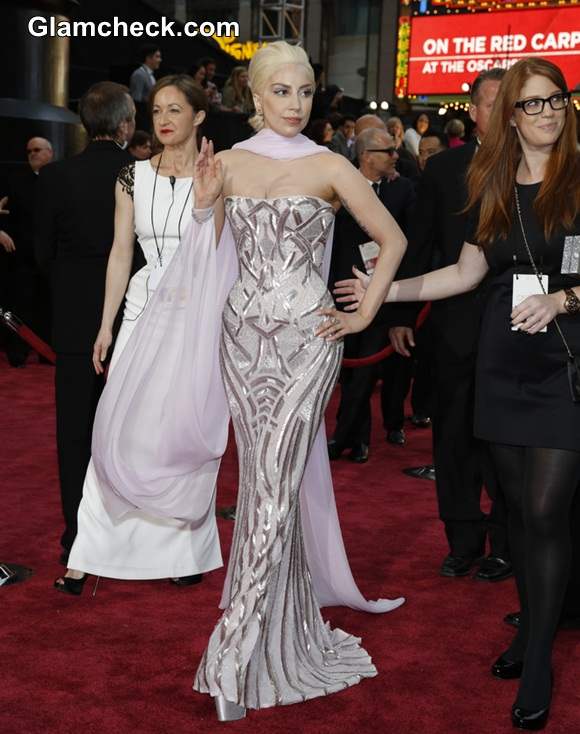 Lady Gaga in Versace Oscars 2014
Image: Shutterstock