Hollywood actress Jennifer Tilly took the monochrome trend to a new level as she attended the Decades: Les Must De Moschino Event at Decades Boutique in Los Angeles, California on March 20, 2014.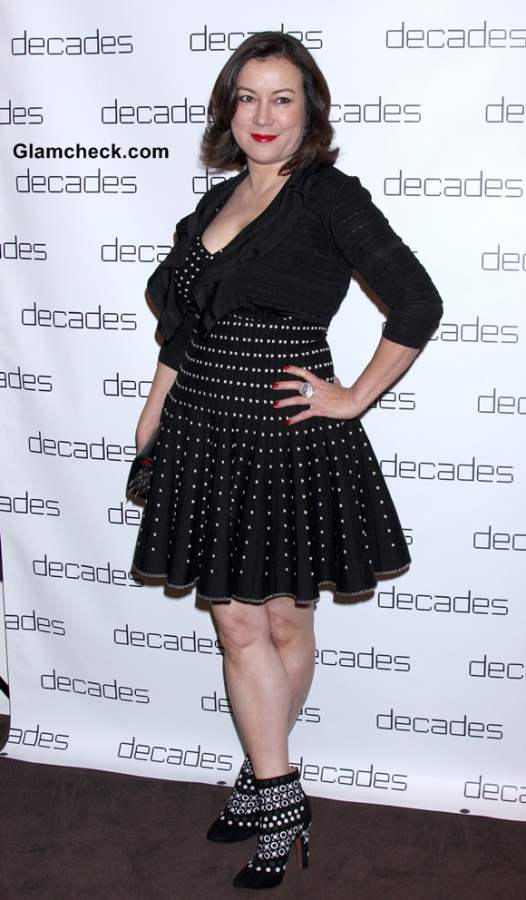 Jennifer Tilly 2014 at Decades Boutique Event
While her black dress with white polka dots did fit the monochrome bill, what really took the cake was her footwear.
She sported a pair of black ankle boots. They featured both white and black polka dots in varying patterns.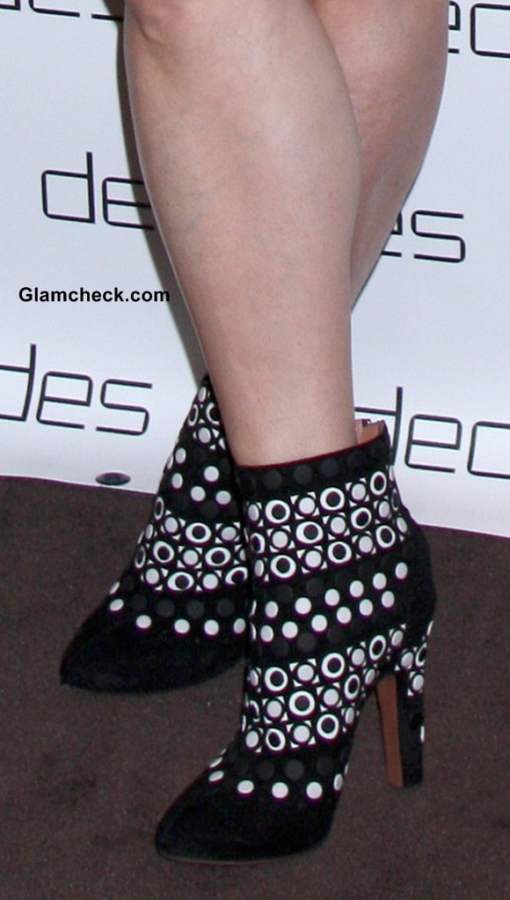 Polka Dotted Monochrome Ankle-Boots
Yes, these boots are not everyone's cup of tea and would not quite go with all types of outfits, but there's something fun and sprightly about them that you just can't resist. They definitely add some drama and pizazz to an ensemble and are a sneaky way to bring some fun to your look on occasions when you have to be low-key like at the office, for example.
Image: Shutterstock