We are quite inspired by the style that Alanna Masterson's sported at the premiere of DreamWorks Pictures' 'Need for Speed' at TCL Chinese Theater in Los Angeles, California.  The look was based on pairing and we liked how the actress teamed up the individual clothing items, which were all in different colors.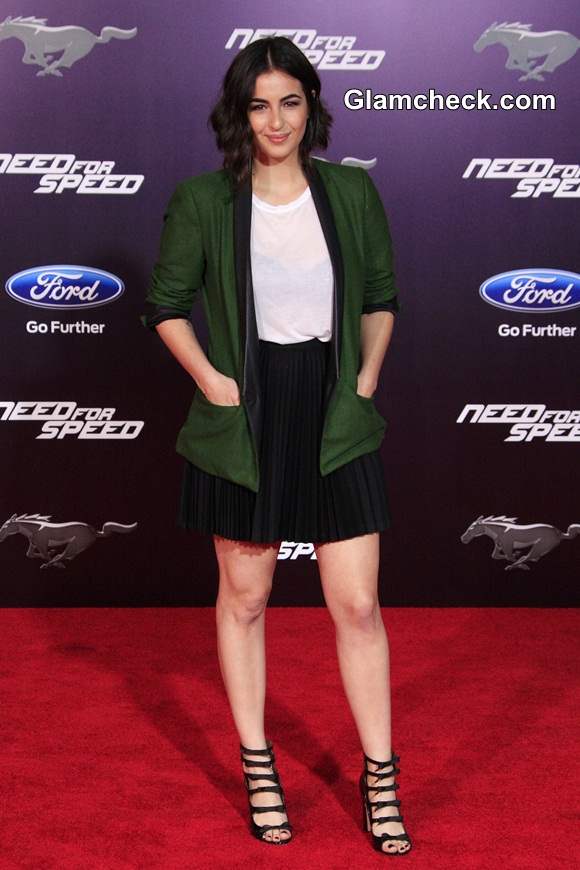 Style Inspiration – Pairing Thin Pleated Skirt with Long Jacket
The ensemble consisted of a slightly sheer cream–white top with a round neck tucked neatly at the waist into a black thin pleated skirt. A hip–length long jacket in olive green, which featured a black lapel, was worn on top and left open at the front.  You can sport this top–skirt–jacket combination in many colors. It is also ideal for breezy days, when the weather is warm but there is a chill factor in the air. This ensemble also has a slightly dressy and semi–formal touch to it which makes it a good choice for a special event.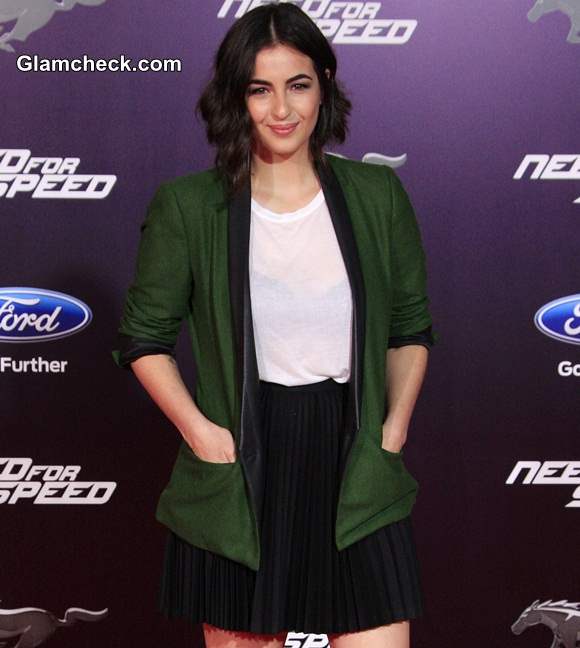 Alanna Masterson at the premiere of DreamWorks Pictures 'Need for Speed'
The attire was nicely rounded off with a pair of strappy black sandals, which were quite reminiscent of gladiator style footwear. Each strap also featured a bow which gave the shoes a more feminine touch. On a side note, an ensemble like this will also look good with a pair of black patent leather pumps or court shoes.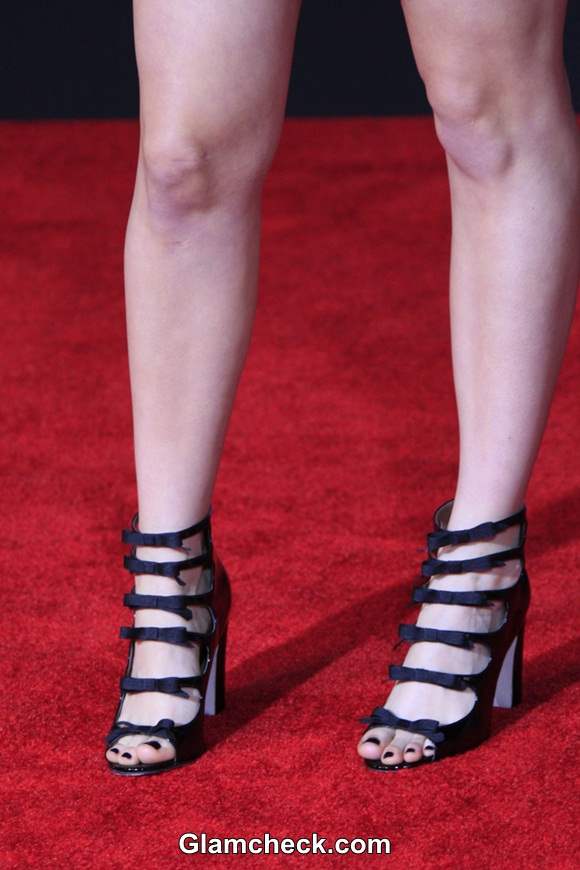 Strappy Black Sandals
Alanna Materson looks quite stylish and we won't mind opting for a similar kind of ensemble.   
Image: Shutterstock