Hollywood actress Shailene Woodley sported an androgynous look after a really long time. They used to be pretty common in her wardrobe a long time ago, but she's taken to more feminine attire for awhile to keep up with her growing fame. However, she chose to sport an outfit that was sort of a blast from her past for us as she attended the 20th Century Fox CinemaCon 2014 Photo Call at Caesars Palace in Las Vegas, Nevada on March 27, 2014.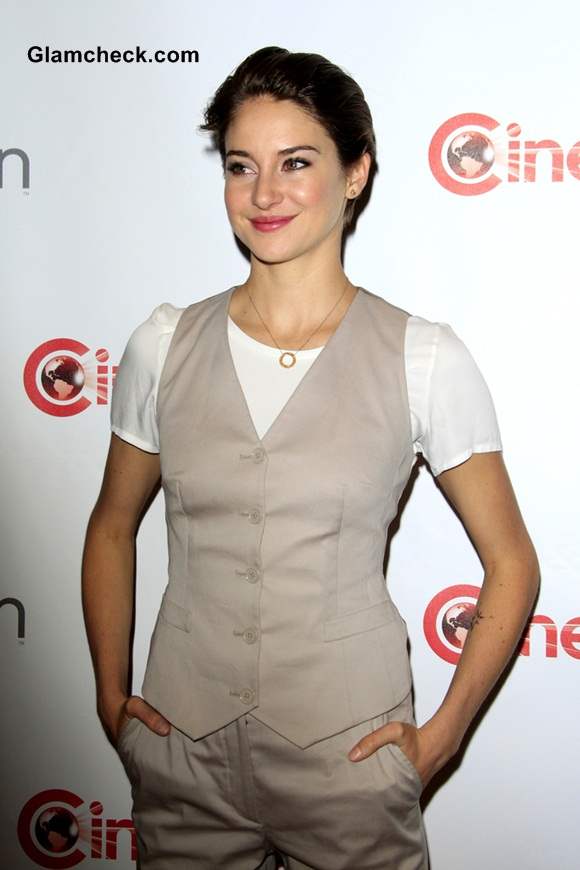 Shailene Woodley in Dolce and Gabbana Androgynous Look
She looked decidedly boyish in a beige vest, matching cropped pants and a white tee. The ensemble was rounded out with white brogues by Christian Louboutin and minimal jewellery.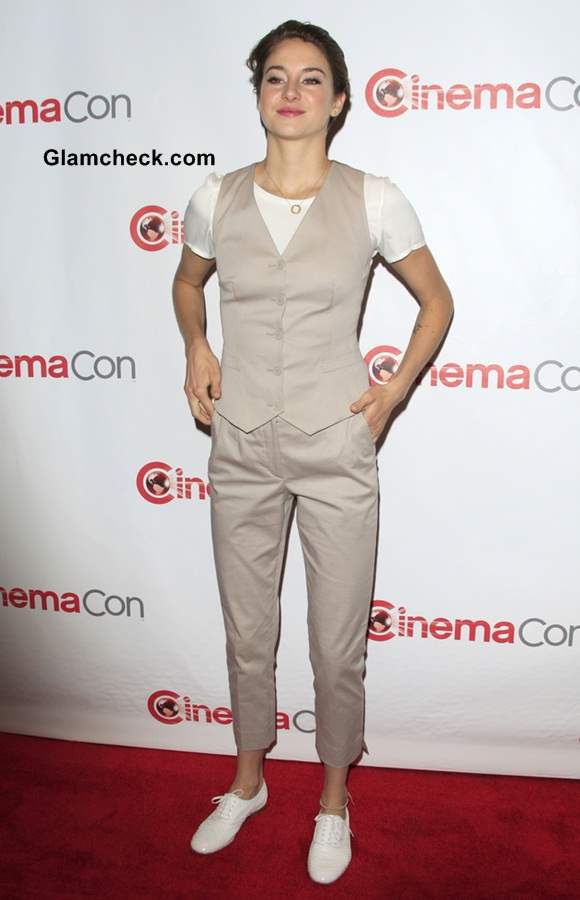 Shailene Woodley 2014 Androgynous Look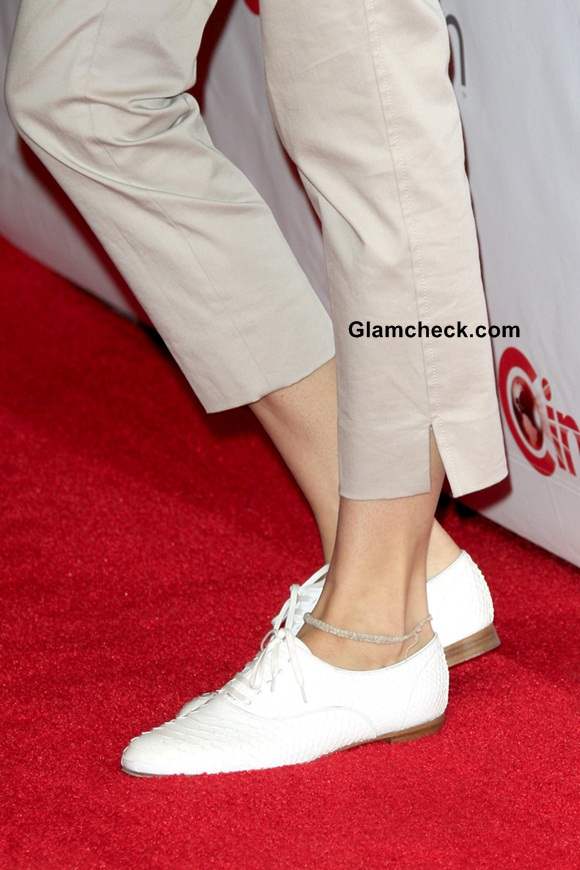 Brogues by Christian Louboutin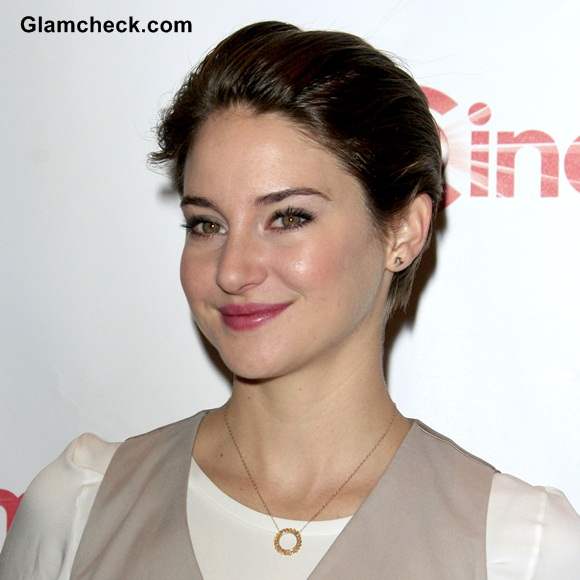 Shailene Woodley 2014 Pixie Hair
Her hair was gelled, not slicked, back and just tucked behind her ears. Meanwhile, her peepers were lined and accentuated in brown, a delightful shade that complemented the outfit and made her eyes appear rather mischievous. A subtle pink lippie completed the look. 
Image: Shutterstock