Recording artist and model Iggy Azalea gave in to her animal instincts as she played host at the Tao Nightclub at The Venetian Las Vegas in Las Vegas, Nevada on April 5, 2014.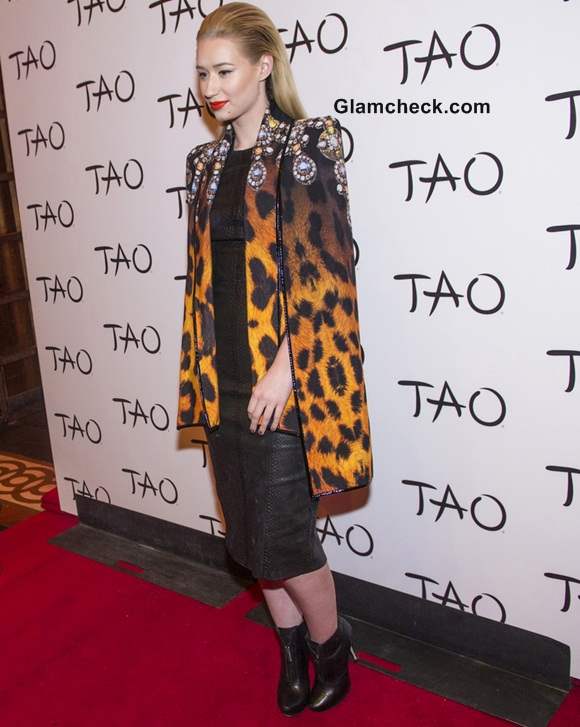 Azalea Goes Animalistic at Tao Nightclub Event 
She wore a black snakeskin leather sheath dress which fell to her calves. It was complemented with a cape which featured a leopard print in the lower half and a jewellery print on the upper.
Her hair was slickly gelled back on the crown, the do making her eyes and lips pop. A bright red lippie and black ankle boots completed the ensemble.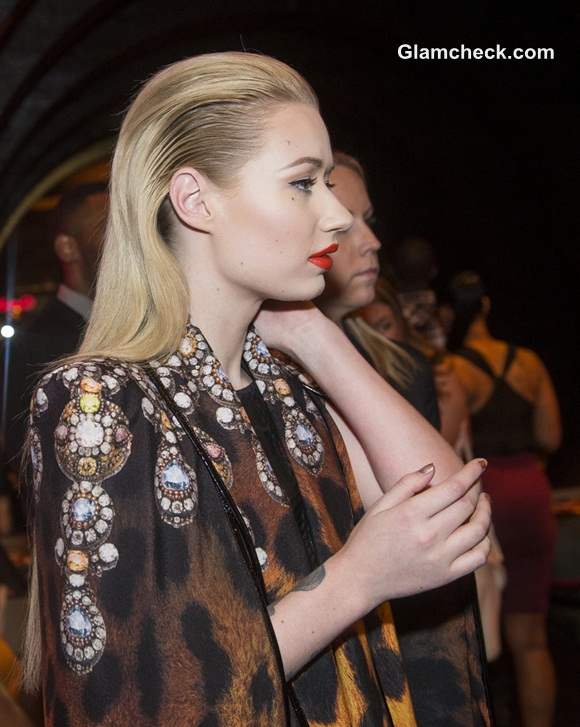 Azalea Goes 2014 Hairstyle Slicked Back Hair
It was a bold look that could easily have gone brassy, but she did a great job keeping it together and no element is battling it out with the others for attention.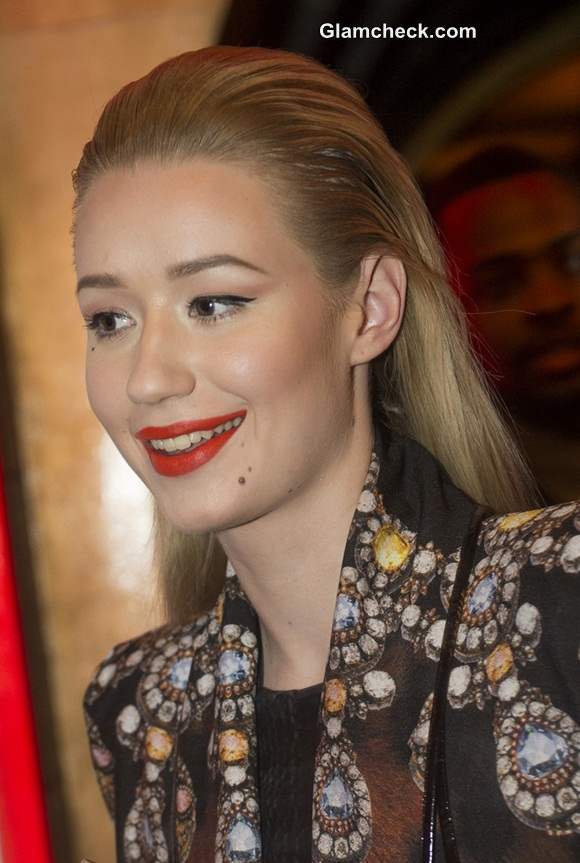 Azalea Goes 2014
Image: Shutterstock