Is controversial singer Nicki Minaj cleaning up her act? We'd have to think so going by her look at the premiere of "The Other Woman" at the Village Theater in Westwood California on April 21, 2014.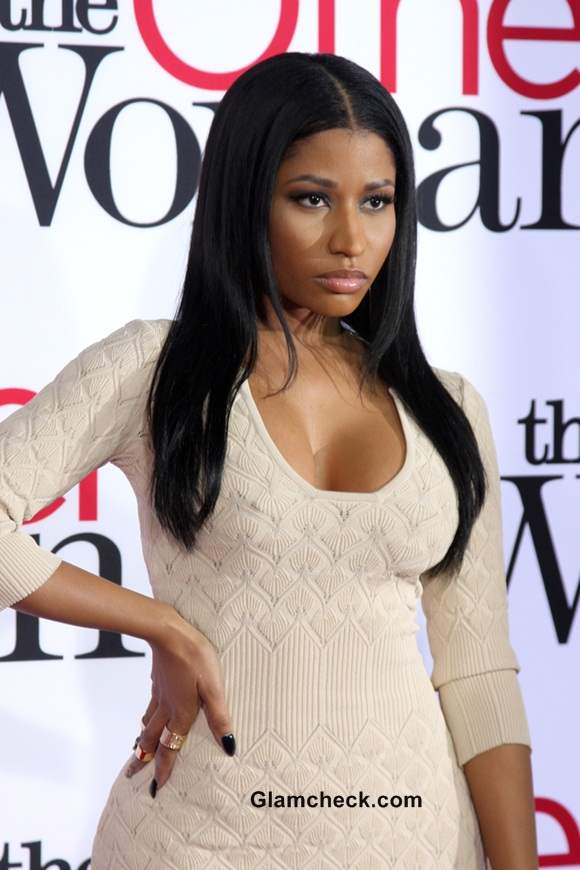 Nicki Minaj in Alexander McQueen at The Other Woman Premiere
Nicki wore a very modest, three-fourth-sleeved nude evening gown by Alexander McQueen. The neckline was pretty low cut, but nothing compared to the depths we're used to seeing on her. The only thing that was proper 'Nicki' about this look was her footwear – impossibly-high nude strappy heels.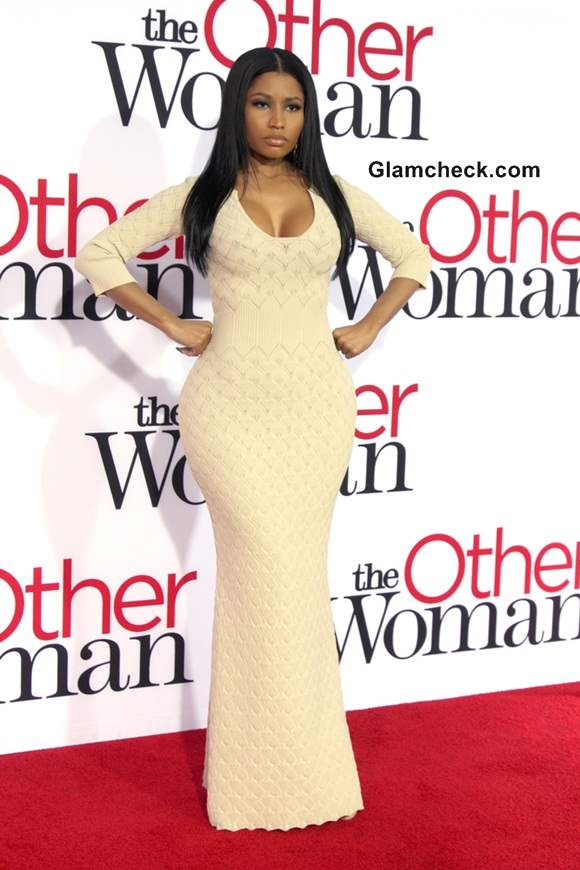 Evening gown by Alexander McQueen worn by Nicki Minaj
Nude makeup and straight black hair (natural, we presume) from a center parting completed her look. What do you think of Nicki's new avatar?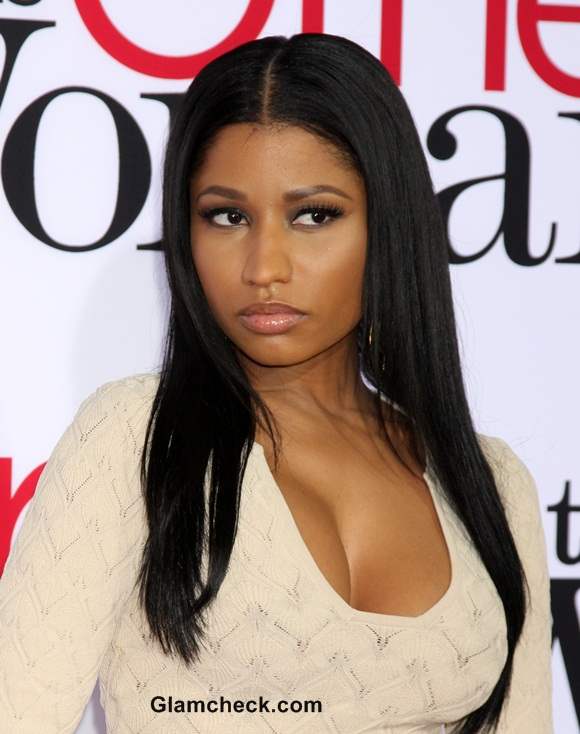 Nicki Minaj 2014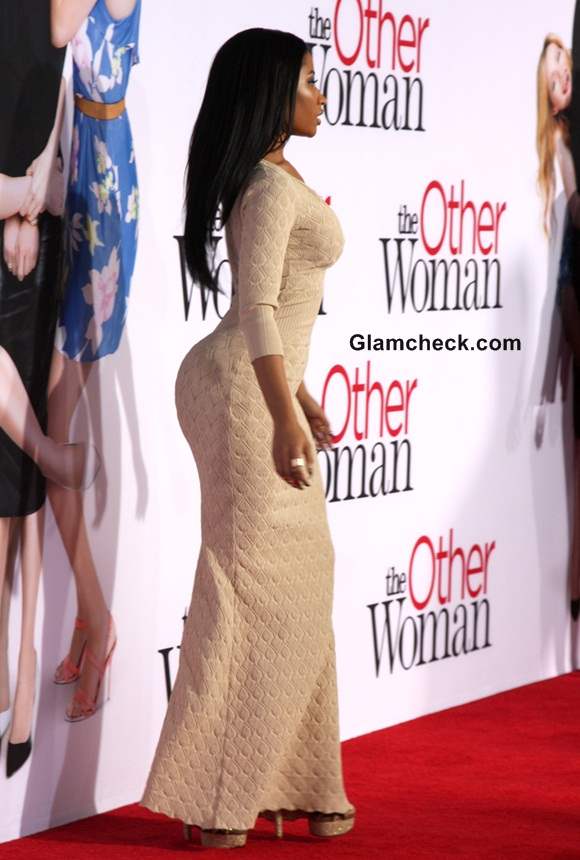 Nicki Minaj 2014 in Alexander McQueen at The Other Woman Premiere
Image: Shutterstock