One of the best ways to prep up dreary summer days is to opt for bright, cheerful and fresh colors. Our look for today focuses on yellow, which correctly meets the description doled out in the last sentence. So, without further ado, let us get set to rock the look yellow chic style.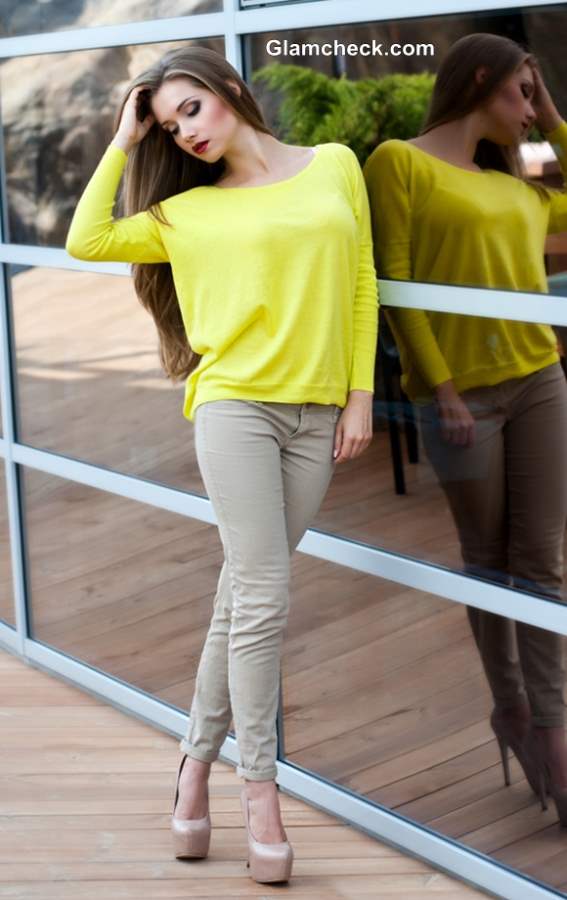 Yellow Top jumper style with Camel color Pencil Pants
Rock the Fashion: The mainstay of this look is the color, which creates a splash and gives the ensemble its definition. Therefore, choose a yellow top in oversized jumper style. Also, pay attention the fabric and opt for textures like cotton, linen, hosiery or knitwear which allow air to pass through, because you wouldn't want to pass out by choosing non breathable fabrics! For the lower wear, opt for camel color pencil pants. This adds the chic element to the look.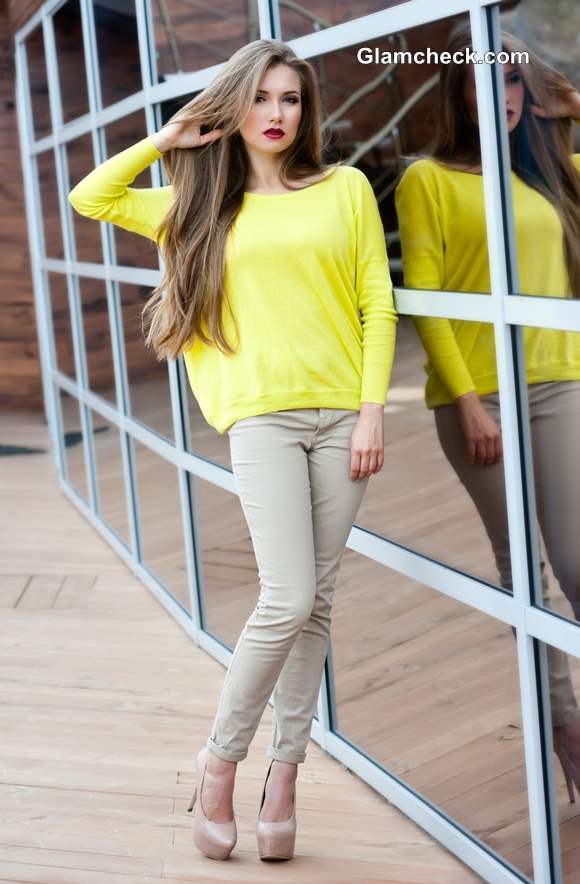 Yellow Top with Pencil Pants
Rock the Style: Nude pumps or close toed stiletto platforms are the apt companion for the outfit. You can also add a sunhat if you are going for a day event that calls for posh dressing. Rock the Beauty: You can afford to go for a darker and bolder makeup because the attire itself is quite minimal, barring the color yellow. Here the model has sported dark eyes as well as dark lips. The eyes have been defined by extending and accentuating the corner of the eyelid with a dark brown eye shadow. A smooth line drawn with eyeliner enhances the eye makeup more. The cheeks too have been contoured and highlighted by applying a brownish blusher right below the apple of the cheek and extending to the ear. This sharp effect has nicely been blended by applying pink blush on the apple of the cheeks. A merlot shade of red lipstick gives the perfect definition to the lips and completes the look.
Summer Makeup
As far as the hair is concerned, it can be kept fuss free and wash and wear. So, it is absolutely alright to leave your hair open in their natural style. Glamcheck's Rocking Tip: If you want to make this yellow chic look chicer, you can always wear a nicely fitted camel color pencil skirt instead of the pants and you are good to go!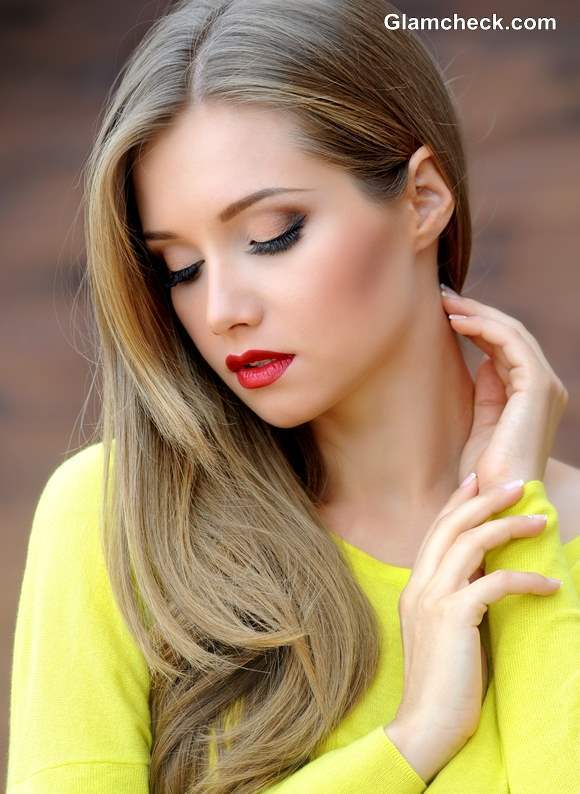 Chic Summer Makeup look
Image: Shutterstock