First day at college or going back to college, whatever is the occasion, dressing up right especially on the first day has always been a daunting task. Not only is the first day important but continuing with your set fashion legacy is more important. But getting it right every day with all the pressure of studies, exams, assignments and the never ending list of co-curricular activities can be too much to ask for.
Fear not! We have compiled some trendy looks with some styling tips for this summer that you can easily rock every day without having to disturb your parent's pockets or your pocket money.
Look 1: The Everyday Look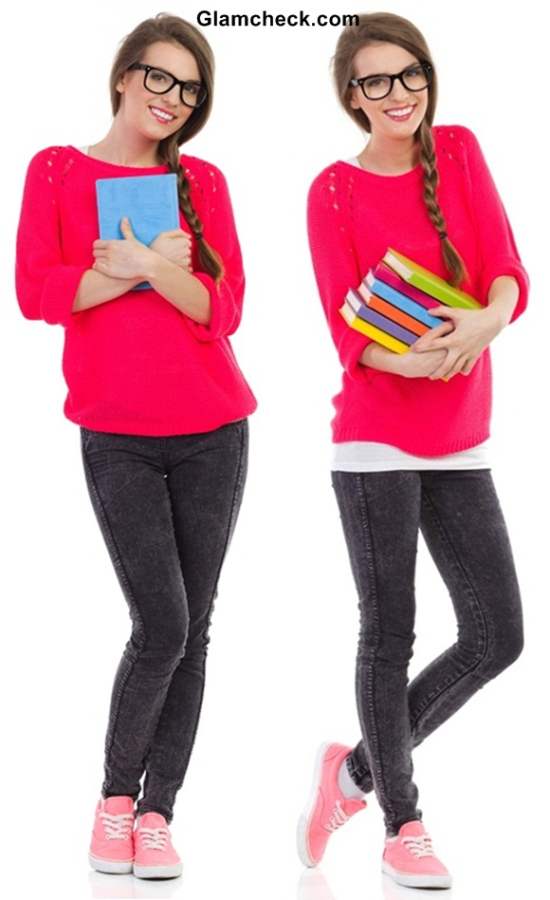 College Fashion Trends – Everyday College Look
To get this look all you need is a tank-top in any neutral colour such as white, black, brown or beige; a classic pencil fit denim in preferably dark solid shade and a knitted/ crocheted solid coloured top. This neon colour block style has been in trend for quite some time and is here to stay. This look can easily be replicated everyday by juggling with the colour of the components.  Pair it up with solid coloured converse shoes and a scarf just in case the temperature rises. Keep the accessories minimal to balance out the bold colours.
Look 2: The Let's Hangout Today Look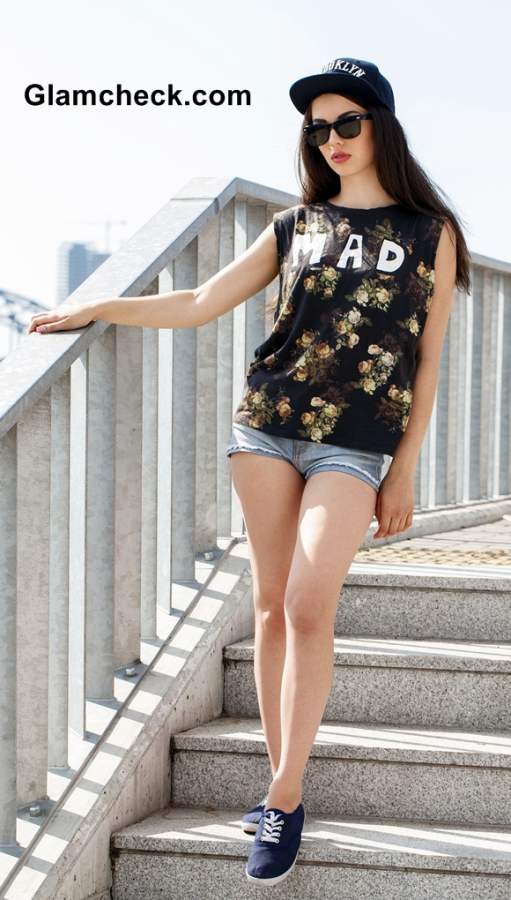 College Fashion Trends
Hangout spaces are perhaps most popular amongst college goers. This casual look is perfect for after college hangout time. The floral printed t-shirt with micro denim shorts is paired with a college cap and sunglasses. This style can also look great while cheering at a sports day event at college.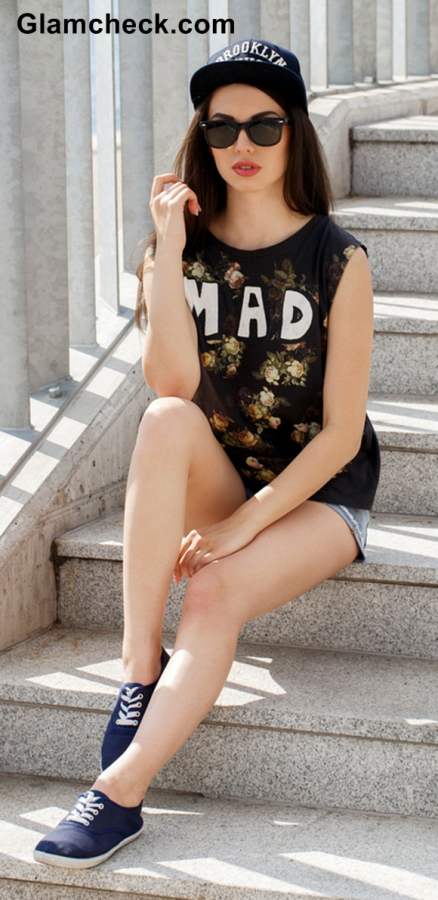 College Fashion Casual Hangout day look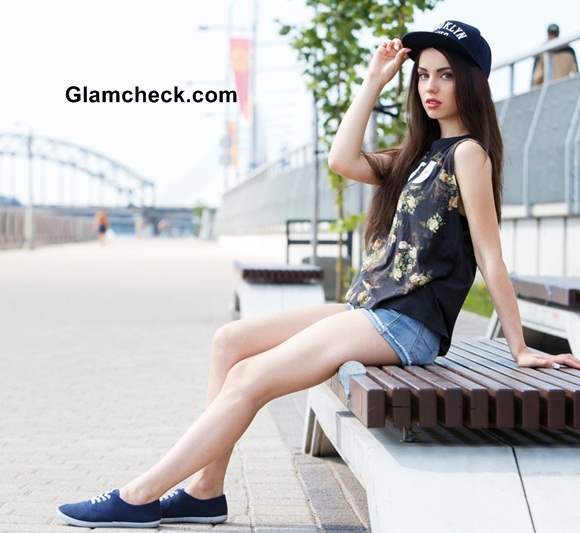 College Fashion Sports Day Event Look
Look 3: Work-out after college Look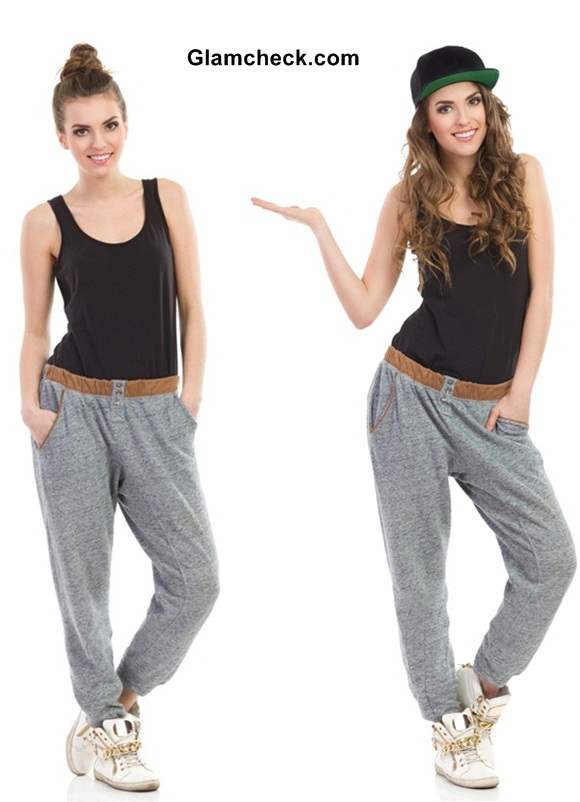 College Fashion Styling tips
A racer back- tank top with casual chino style track pants works well for a long day at college and later at the work out space as well. Add a scarf tied in a flower knot style around the neck in the day time at college or a cap to protect from the soaring sun. Consider wearing ankle length shoes to keep with up with hectic schedule.
Look 4: The Presentation Day look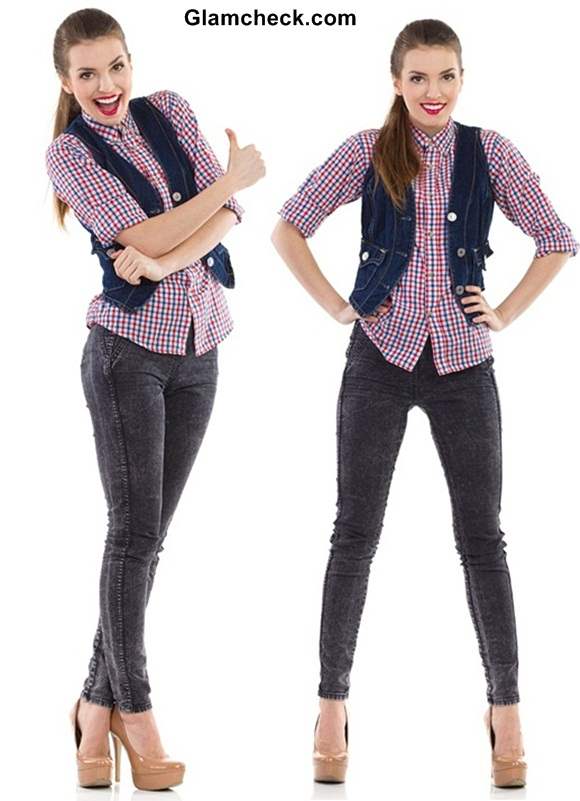 College Fashion Trends – Presentation Day look
So you have done your homework well? It's not just your project compilations that matter on the D- day, how you look and carry yourself also matters. Take the denim from the look 1; combine it with a smart semi-formal shirt and add a denim vest to compete the look. A ponytail always works well for presentations. Add neutral coloured pump shoes to get your confidence and your grades in place.
Look 5: The TGIF Look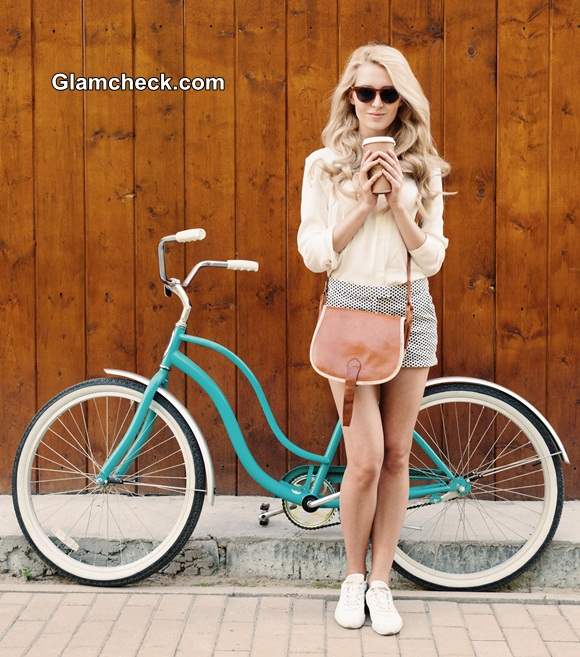 College Fashion TGIF Look
Friday is undoubtedly the most awaited day! A beautiful cheer blouse with patterned shorts is just the right attire that you need for a Friday night party or a movie date after college. A sling bag and comfortable shoes is all what you need to rock the day.
Mix and match has been a staple trend at college and that's the beauty of college life. With this we hope that dressing up right every day will be a cakewalk. Keep experimenting with these five visualizations and find your unique stand -out style.
Image: Shutterstock