The  'Bubbly' fame American pop singer Colbie Caillat attended the Young Hollywood Awards  at the Wiltern Theater on July 27, 2014 in Los Angeles, CA.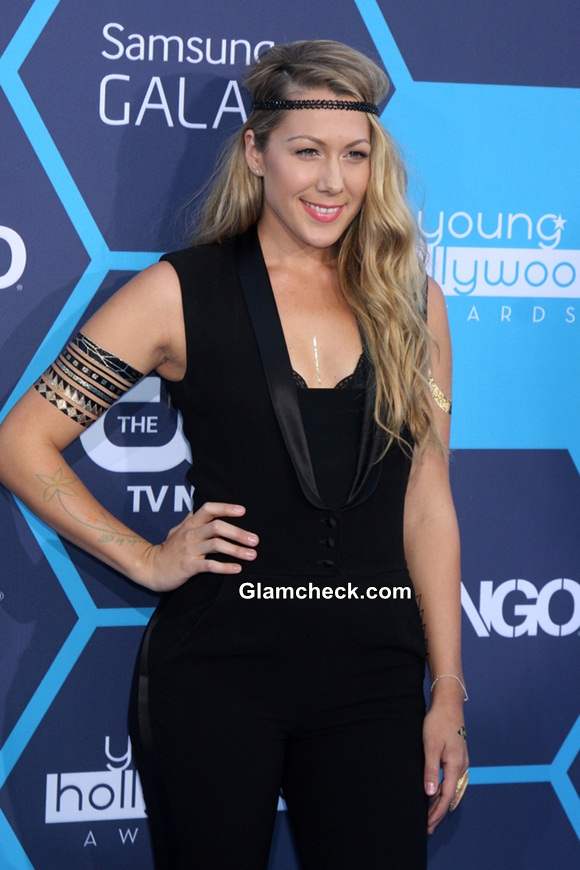 Colbie Caillat at the Young Hollywood Awards 2014
She sported her cover shoot avatar of her new album 'Gypsy Heart Side A' – a black Maje- Jumpsuit but this time with a glam- up twist by adding those contemporary Flash tattoos.
The jewellery inspired Flash tattoos have off-lately become a rage amongst fashionistas. Flash tattoos are usually in metallic colours and last up 4-6 days depending upon their placement and how well they are taken care off.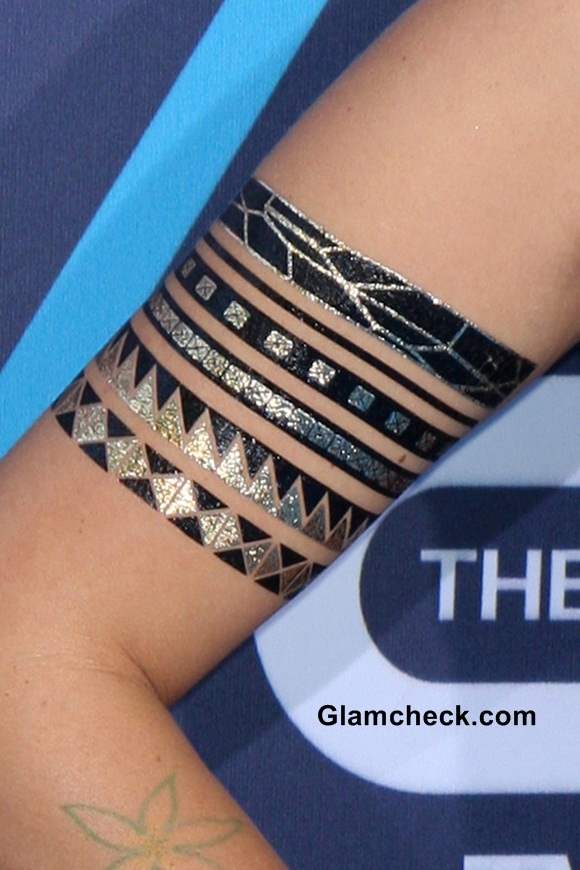 Arm Tattoo Colbie Caillat at the Young Hollywood Awards 2014
Colbie flaunted an all gold dynamic shaped flash tattoo on one arm and a set of band line metallic tattoos done in black and silver with hints of gold lined in geometric shapes on the other. She also flaunted a triangular shaped one on her wrist.
In all a very minimalist yet boho- bold way to rock an event.
Image: Shutterstock