'Selfie' surely is the trending buzz word around. So what is this selfie culture all about with the – self- pictures being clicked in infinite avatars, selfie quotes, selfie songs, selfie poems and the list is endless- oh that Selfie love!  Commemorating precious moments with a picture on the wall is a thing of the past. Today every moment is precious and every avatar is worth commemorating not only for the self but for the world to see and appreciate (read as 'like'). Thank God (or Mankind probably) for the 'smartphones' in our lives which have made this whole selfie phenomenon so much easier.
Selfies have surely elevated the definitions of fashion, self-love, and the way one is looked at and perceived. In spite of the fact that we all have had our share of bad selfie days and amazing selfie days, We can't be happier that the over- all fashion quotients of people taking time out to dress up, look glam and flaunt unique fashion styles is on a- all- time high.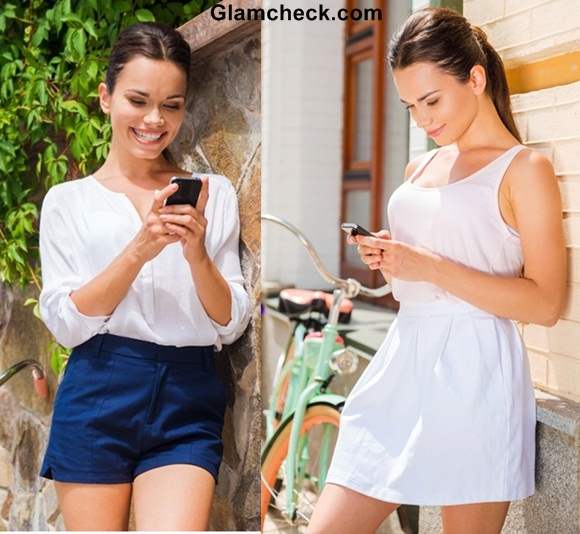 Summer Selfie Love – Fashion Ideas for that Perfect Selfie
For all those always hooked- on the smartphone Glam fashionistas out there, today we present to you two Selfie love fashion ideas to flaunt this summer.
To be able to achieve the ultimate goal of creating (yes we are saying creating) a perfect selfie, one has to indulge in the complex practice of self- love. If you feel great, you will look great and hence the selfie will also. Some might disagree with the whole selfie self-love notion. But we would like to focus on the bright sides here.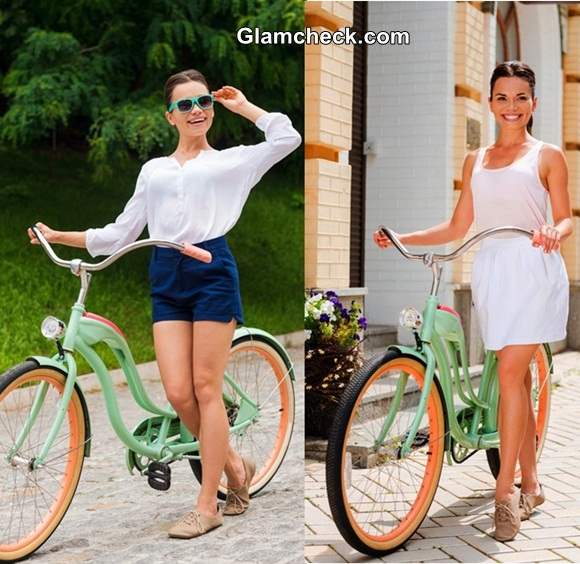 Fashion Ideas for that Perfect Selfie
Selfies Have:
ensured that you are at your fashionable best most of the times, if not all
has made sure you are styled
has increased your photo editing skills
has definitely made you concentrate on your hair, looks and make up
and will keep you fit, happy and healthy
Its summer, it's hot and it's bright! Utilise the outdoor bright day light.
Flaunt your fitness idea, everyone loves a biker girl
Keep the make- up toned down
Don't forget to smile and flaunt those sparkling white teeth and pose for the perfect selfie.
The summer selfie looks
Look 1:
This summer look's mainstay is its simplistic styling. The royal blue high waist shorts with a beautiful all white 3/4th sleeves blouse are perfect too beat the heat and keep that tan off your hands.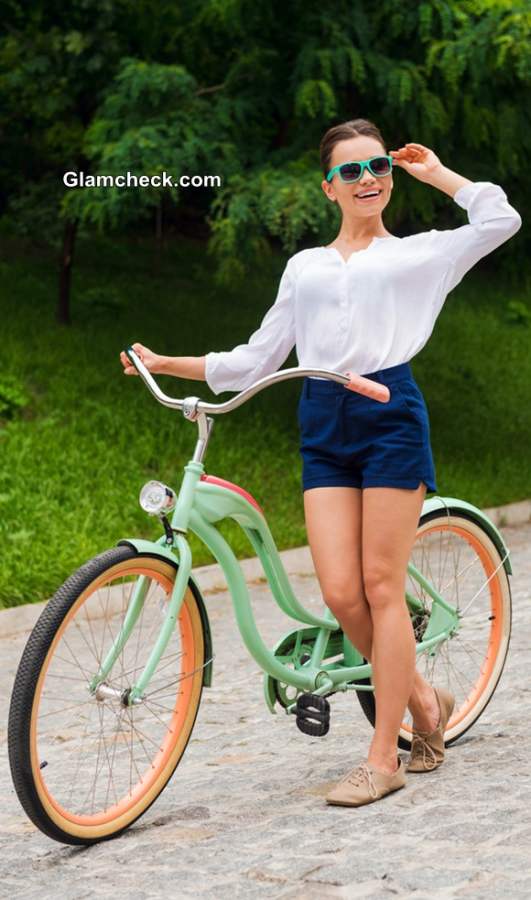 Summer Fashion Ideas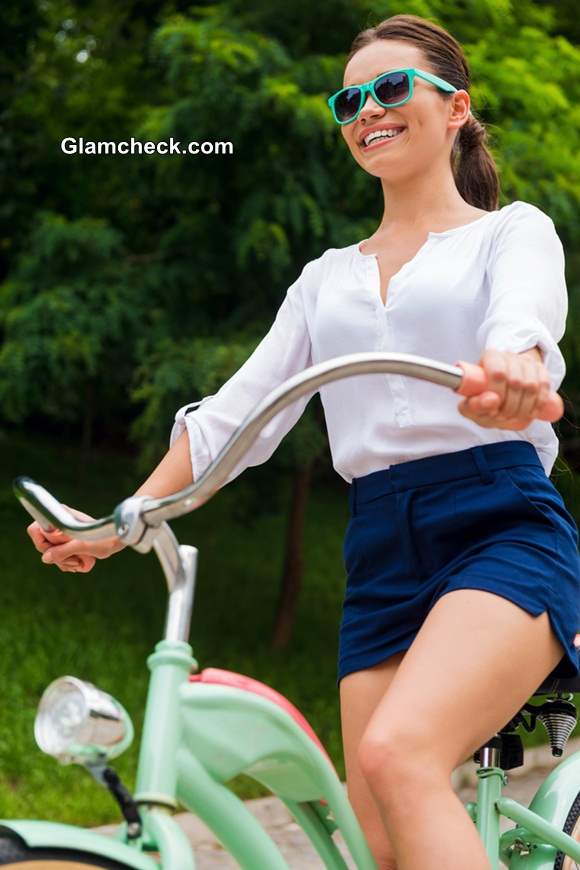 Summer Fashion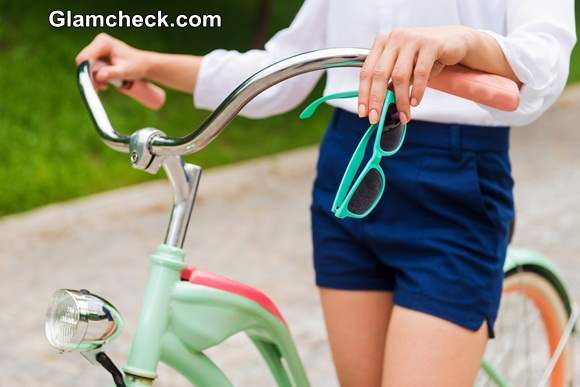 Summer Fashion Green Frames
The minty green glares are all you need to accessories this look. The hair is folded into a bun with minimal make-up; just a lip colour is good to go with. A laced up ballerina shoe in a neutral shade pairs well with this look.
Look 2:
If shorts are not your cup of tea, then try this next summer style option which is essentially an all- white tonal look. The dull- white spaghetti top is paired with a bright white active fit pegged skirt and laced up ballerina shoes.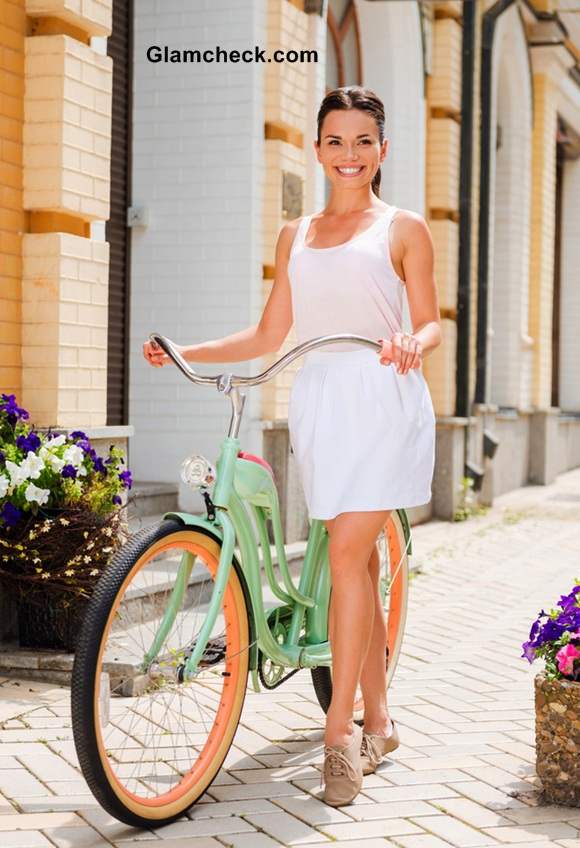 Summer Fashion White outfit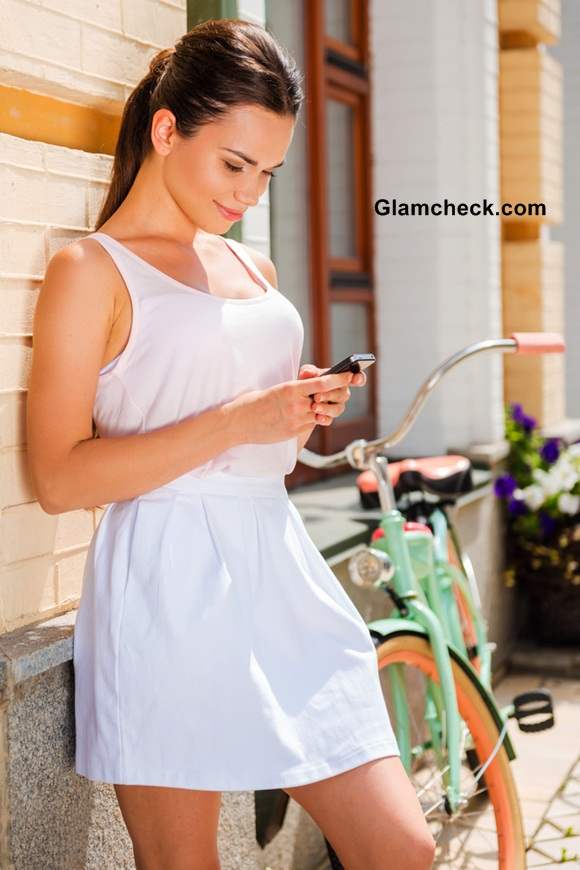 Summer Fashion – All White Look
The wind- blown pony tail hair just looks great. The light pink lip colour is all you need to pep up this look. Perfect for a keep it simple selfie morning.
To conclude:
We absolutely are in Love with the idea of commemorating moments each time we indulge in self-love and flaunt a fashion look which is just worth the world's attention. This summer we'd say keep the selfies outdoor and Keep it simple! Live Happy!
Image: Shutterstock