Hot pant is here again, this time with the Breton stripes. But this time our eyes are on the red carpet trend – Breton stripes which have been in a hit this summer season and the style has found its lost importance again. The classic nautical Breton stripe reminds us of Channel, who popularised the haute-bourgeois look. During the pre-war Riviera years the Bourgeois or the middle class look was an haute consideration to look hot! The Breton stripes with their reappearance have intrigued the fashion world with their infinite number of amazing and effortless combinations. This summer, look lovely in the nautical bourgeois variant+ denim hot pant look compiled by us.
Rock the Fashion:
To Rock this look all you need is the following summer staple components
A classic Breton stripe t-shirt in red and white combination.
 A hot- denim hot pant
An effortless combination of simple t-shirt with the classic denim hot pants is just what you need this summer. Prefer bleached denims so that are in underplay making the red and white stripes the hero.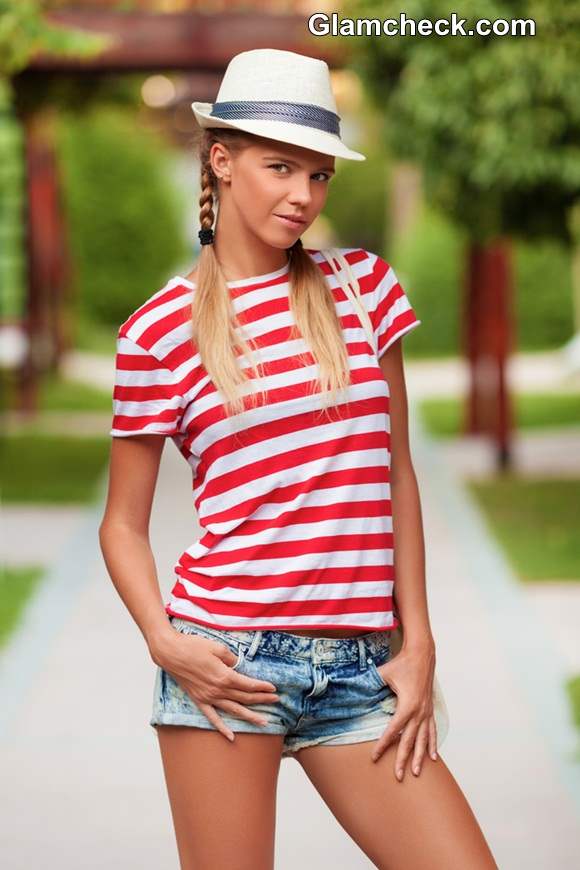 Breton stripe t-shirt in red and white worn with Denim Hot Pants
Rock the Style:
The look is upped with a classic linen fedora hat and lace shoes. The fedora hat adds a chic twist and levels up the hot look to an haute one.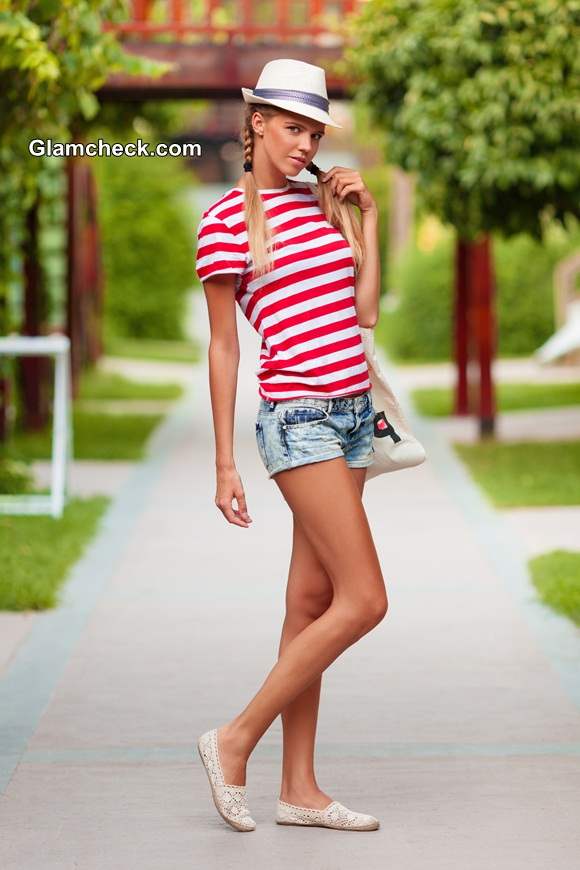 Denim Hot Pants – Nautical Summer Look
The dull- white lace shoes gel perfectly as there are very- many simple yet strong fashion pieces in- play in this look. Perhaps a college sling bag would be a good option. An off- centre placed pearl head stud earrings adds to the whole look.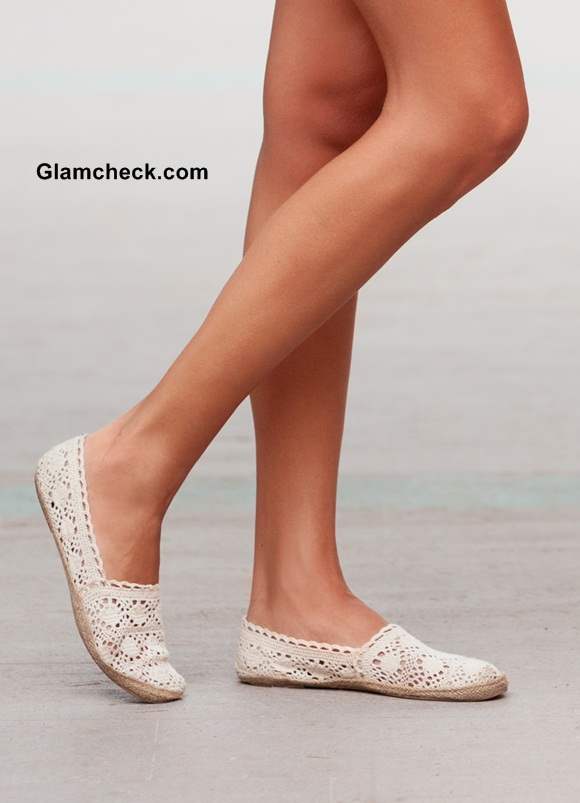 dull- white lace shoes
Rock the Beauty:
A school girl hairstyle; classic two-braid plaits with visible black bands and bare minimal makeup is what the model flaunts. Brown eyeliner with brown mascara and a light tone of lip colour is all that you need to look picture perfect.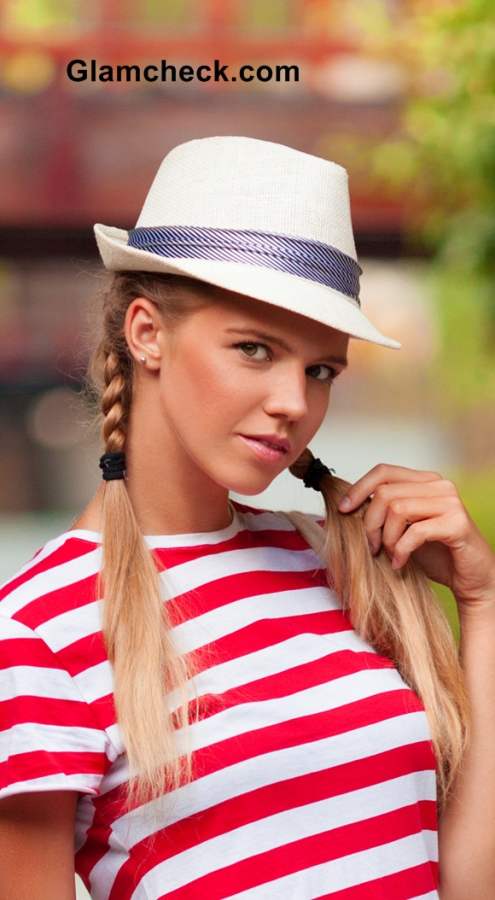 School girl hairstyle – two-braid plaits
Glamcheck's Rocking Tip:
We'd say easy and effortless way of looking fashionable and definitely the talk of the town this summer. If denim hot pants are not your cup of tea, swap them with denim shorts. If the red disturbs is not your colour, probably consider the other classic version of the Breton stripe in royal blue and white colour combination. Whatever you add or subtract to make the look as your own style statement Do Not Forgo the Fedora!
Image: Shutterstock