Agreed, the two sporty and the flirty feminine looks are poles apart. While one screams 'fun and sporty', the other whispers 'fashion and style'. But what if we tell you that you can rock both these looks with few, clever yet simple styling.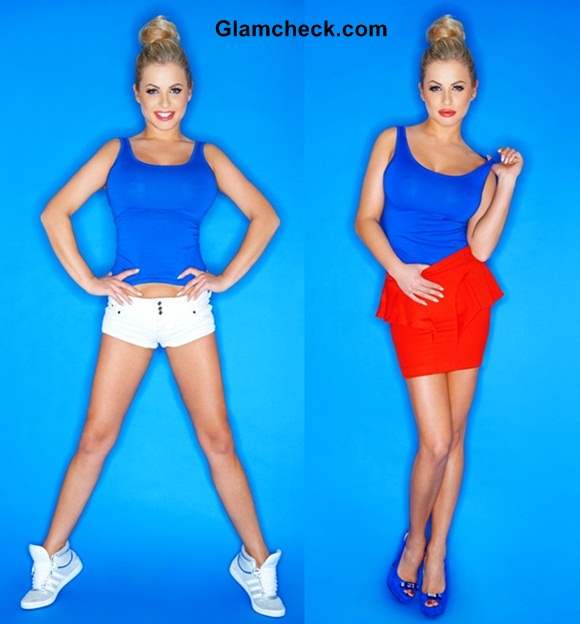 Tank Top – Sporty and the Flirty Feminine Look
A sporty look doesn't have to be boring
Look for a tank top in bright colors for that instant pop!
Next, team your tank top with comfortable and cute shorts. Sweat pants are a no! no!
Choose running shoes that are super comfortable. They come in a variety of cute designs and trendy colors.
Sporty Look In A Tank Top
Your hair is equally important. Tie your hair up high in a bun if you have long hair. (You don't want your hair falling all over your face.) If you have bangs or short hair, head bands are a good option.
The makeup is kept minimum and fresh for this look. A dash of light eyeshadow should do the trick for your eyes. You can go for mascaras and eyeliners if it fancies you but remember, you want to keep the look fresh and simple. A transparent lip-gloss or a tinted lip-balm is all that is required to keep your lips hydrated.
Sporty to Flirty Feminine in just 3 steps
What if you are crushed for time and have to rush to catch up with your girlfriends or for a date with that cute guy you met at the mall?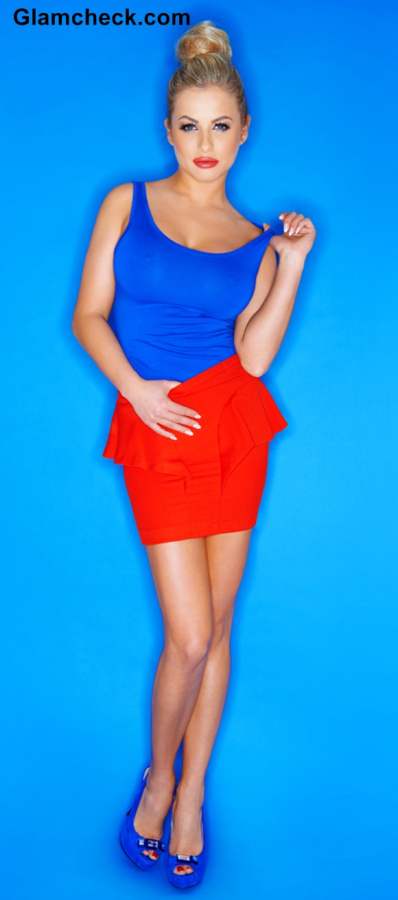 Flirty Feminine Look in a Tank Top
Keep calm and follow these simple tips.
Grab a cute skirt from your wardrobe that compliments your tank top. A peplum skirt works wonders for ladies with narrow hips. Peplums give an illusion of the perfect s-curve.
Always keep your body type in mind while looking for skirts and dresses; you want your wardrobe to flatter your body. (While hourglass figures can carry off any type of skirt; ladies with a straight figure should look for skirts that add volume to their lower body. Curvy ladies need to show off that curve, so opt for tighter skirts. Skirts are in fact, best for those with heavier bottoms, look for flared skirts and A-line skirts. )
Heels instantly glams up any outfit, you can go from drab to fab with the pair of perfect heels. If you are not in the mood for high heels, look for peep-toes, ballerinas or wedges which are not only comfortable but also ultra-chic.
Lastly, get ready for that perfect pout by applying a pop of color to your lips. Remember – 'your lip-color should always compliment your wardrobe'.
There you're all set to rock the flirty feminine look (so simple!).
Image: Shutterstock