Confused about which trend to sport today? Why not take the classic route and drench in the signature styles of fashion. Signature styles are never out of place or out of trend. That's the beauty of it! Of course one needs to be careful with the handling of this plain- Jane decadence styles, as sometimes (i.e. on the rare rest of occasions) they can be unforgiving but nevertheless they surely make heads turn if accessorised wisely. Our style tip of the day: On its own a black and white dress can be too simple. Jazz up that plain- Jane looking black and white dress with a very-red hand clutch. The Red instantly brings in life to the signature style and makes it perfect enough to flaunt at events.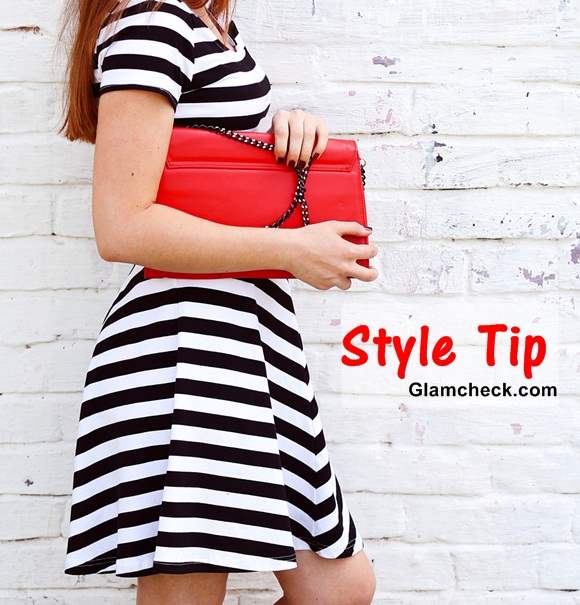 Red Clutch – Jazz-up your Black and White Outfit
Look 1: Be the Glam fashionista in Black and white Stripe dress
A black and white strip A-line dress has been a fashion staple since ages. Off-lately the classic dress has found admiration on the red-carpets. Flaunt a knitted black-white diagonal stripe dress, accessories it with red highlights. This particular one uses a red belt cinched at the waist and a very- red clutch bag. Great style option for women with a slender waist! Keep your nails painted black and only your lips and clutch bag to do the talking in red!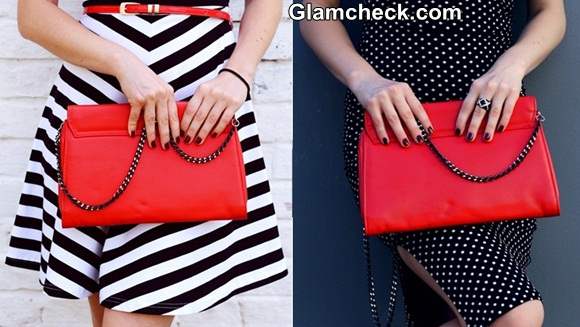 Red Clutch with Black and White Outfit
Look 2: Keep it Simple- Black and White Polka dress
For those who are sceptical about the red colour in their lives, consider the black and white polka dress with a side slit as your signature style option. Be bold and rock the glam red clutch bag! Heads are bound to turn!
Glam Tip:
It's simple:  Keep that red on!
Image: Shutterstock