Bridal Gowns … everything about them is just magical. Bridal gowns are a designer's best friend, a bride's dream and let's say an investment too! There are hundreds of magnificent bridal gowns and dresses option out there for a bride today. Well only a bride knows which out of those hundreds will stand out to be 'the' right one for her. Just to unburden you from the infinite platter of choices we bring to you some neckline inspirations that might help you to zero down on an option that suits your features and personality. Necklines are often ignored features of a dress. This simple looking term in reality can either make your dress a hit and the most talked about in the fashion columns or make you a bunch of miserable grapevine discussions. Necklines are technically designed to suit your face and body type. Here are some flattering and in- trend neckline options for bridal gowns that have us awestruck.
Neckline option – Strappy off-shouldered Sweetheart Neckline
A variant of the classic sweetheart neckline, this bridal gown is designed for the lady with beautiful shoulders and prominent collar bone. This is perfect for a petite bride.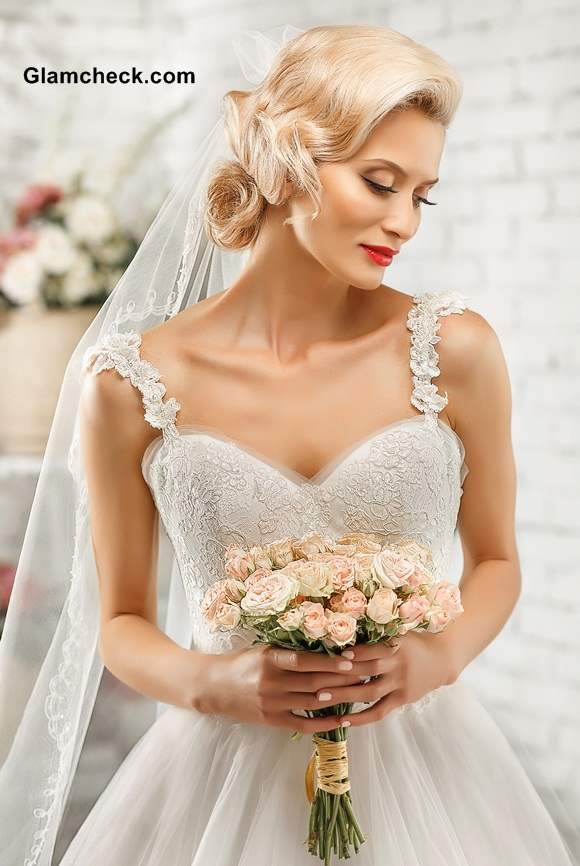 Bridal Dresses Neckline Strappy off-shouldered Sweetheart Neckline
The off- shouldered neckline straps are designed with delicate floral lace and embellished with pearls. The straps extend into a beautiful sweetheart neckline across the depth of scye. The layered and constructed neckline is enchanting and set into a corseted bodice of a gown.
Neckline option: Classic Illusion Neckline
An Illusion neckline is become a huge hit recently. It essentially features a sheer or lace fabric on the top of the bodice and extends to fit near the neck. The sheer fabric is often embroidered at the shoulders.  The peek-a –boo effect makes it an alluring option.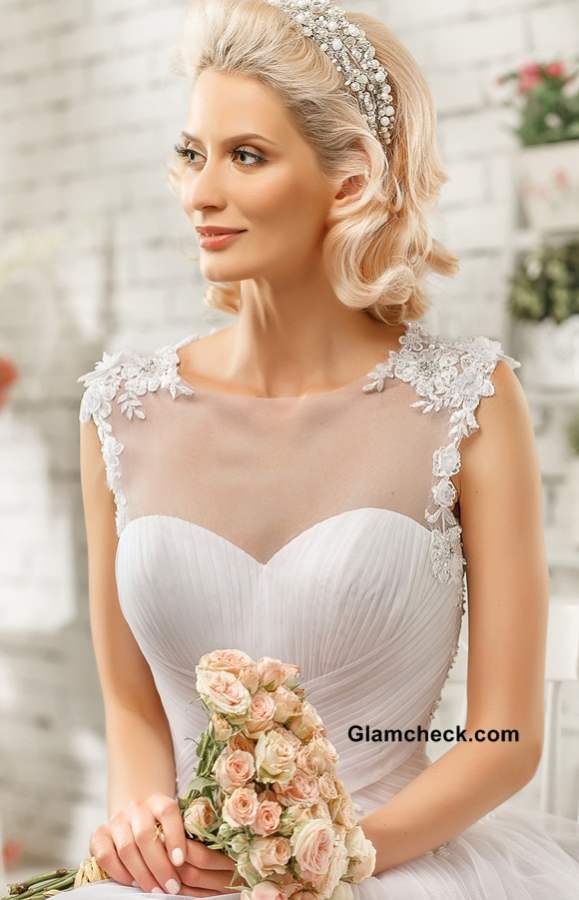 Bridal Gown with a  Classic Illusion Neckline
This particular neckline option has a sweetheart corset bodice with an Illusion neckline in sheer fabric. The placement 3D embroidery at the shoulder blades is something that will set you apart. An excellent option for all brides but especially good option for brides with rather broad shoulders and a pear shaped body.
Neckline Option: Bateau or Boat- Shape Neckline
The boat -shaped neckline as the name suggests is inspired by a boat's shape. Classically as Bateau or boat neckline follows the contours of the neckline and should be avoided by brides with broad shoulders and well-endowed ones.
Bridal Gowns with Bateau or Boat- Shape Neckline
This version of a bateau neckline is smartly designed in an illusion style, making it wearable by all. The beautiful pristine white bead work on the illusion- bateau neckline is to die-for!
Neckline option:  Portrait- Illusion neckline
The portrait neckline is characterised by a wide neck set in a soft scoop style neck. This particular variation is a mix of portrait and illusion necklines. Since this particular gown has sleeves attributed, it makes it perfect for brides with undefined collar bones and well –endowed ones.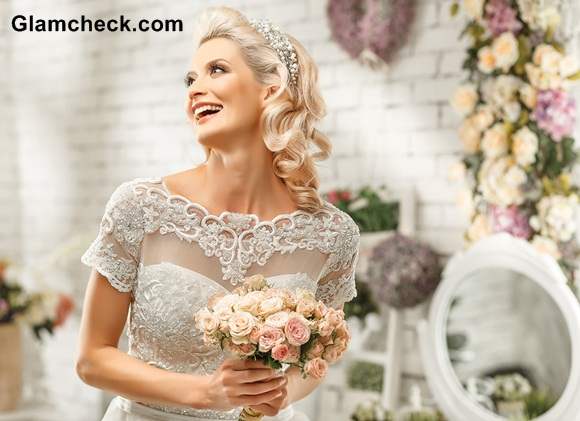 Bridal Gowns Neckline ideas Portrait- Illusion neckline
The illusion is created with sheer fabric juxtaposing the bodice and is embellished with fine embroidery and bead work in pure white.
Neckline Option: Queen Anne Neckline
This beautiful gown is yes our favourite pick too! The Queen Anne style neckline is characterised with a high collar neck at the back and a deconstructed neckline extending into a v or u shaped neck in front.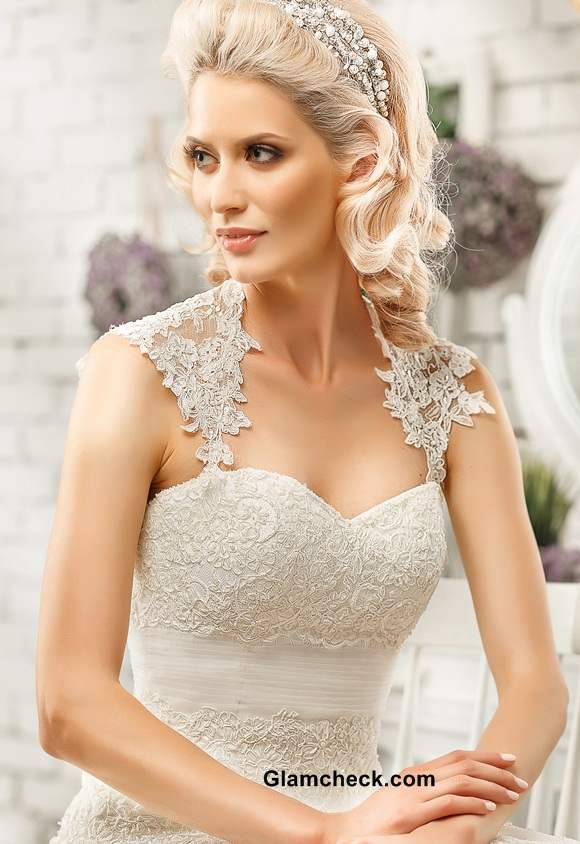 Queen Anne Neckline Bridal Gowns
This Queen Anne neckline gown extends into a sweetheart bodice. This variant is great for anyone with bigger or smaller assets and works fine for brides with broad shoulders.
Image: Shutterstock