Beach cover ups can sometimes drive you crazy. We totally understand that awkward sinking feeling when you have the most fabulous, hot looking swim wear right to perfection and a totally non- coordinated cover up to go along with!  In spite of the fact that there are so many great options to choose from such as a kaftan, crisscross cover up, sarong and many more, but still one is found looking for more.
Our Style Tip for the Day:
Today's style tip might just be the right option you were looking for to flaunt at a beach. Well yes, we are talking about the hot – hot denim hot pants! We are still getting our heads straight and wondering about the infinite possibilities that this fashion piece 'a denim hot pant' has and can demonstrate. Instead of the mundane looking kaftans and sarongs, why not try this super stunning option which works well at the beach as well as on your ride to the beach.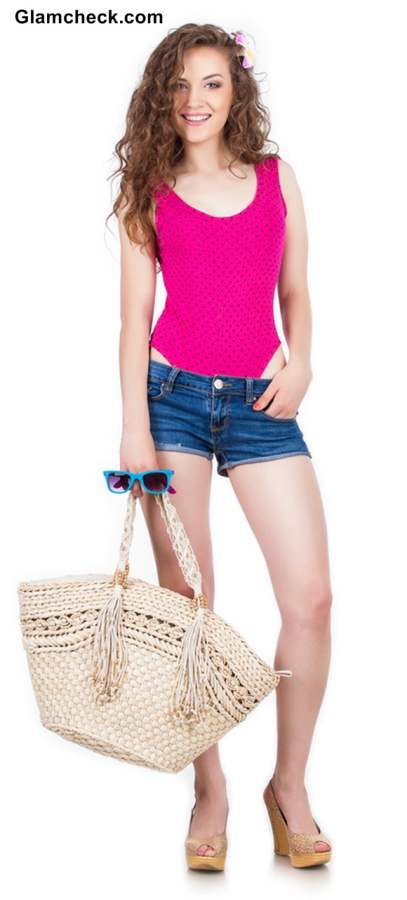 Denim Hot Pants
The Look:  Today we ask you to flaunt that vintage style tank swim suit probably pink polka dotted just like the one in the frames; which is hiding deep in your wardrobe. We don't mean that you dress in a vintage avatar to a beach, no! Sport that tank swim suit along with a true blue denim hot pant and voila, you are ready to rock the beach side.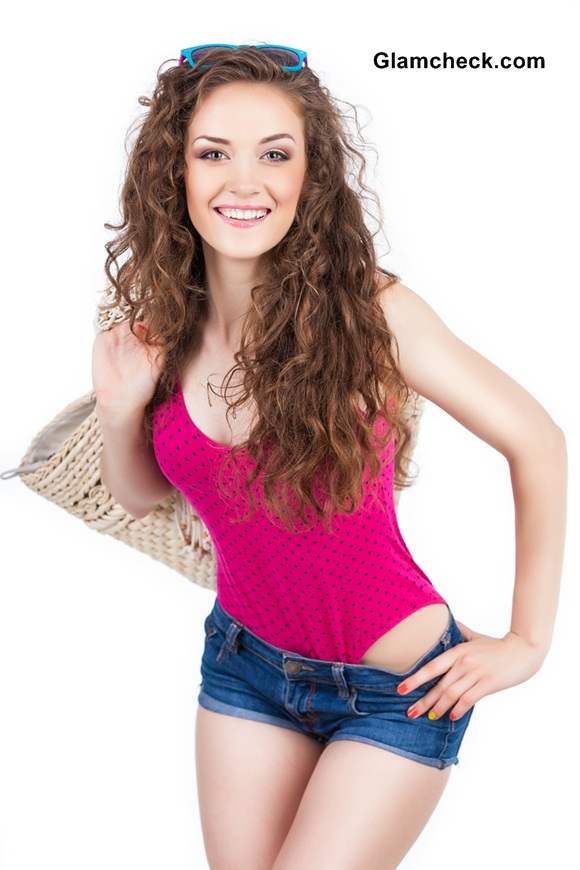 Cover up on the Beach in a Denim Hot Pants
The Style: a pair of minty sunglasses- it won't be too much to ask for to match those glares to your colour block codes and pep toe pumps just perfect to blow anyone off their feet. Don't forget a large beach bag, it just balances the look; the one that has our votes today is the dull white crochet- fringed beach bag. The Beauty: Keep the makeup as minimal and natural as possible. Wind-blown hair and a primrose flower is all that you need look awesome on the beach.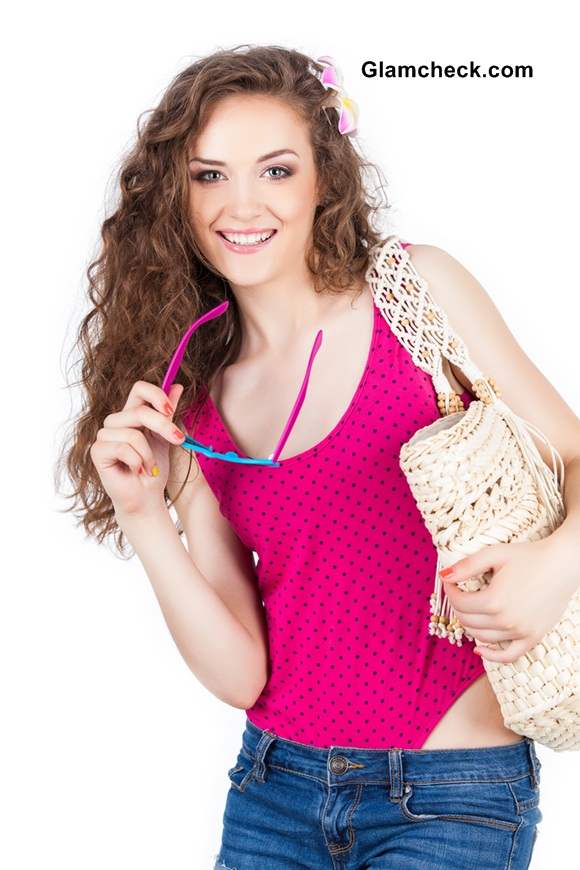 Denim Hot Pants as Beach Cover up
Glam Tip: if you are not particularly a fab of the tank style swim wear, don't get disheartened; try this style tip idea with a bikini style swim wear probably with a denim bolero jacket to go with.
Image: Shutterstock