Dresses, make-ups, accessories, jewelleries, hairstyles – there is just so much to look out for at the Primetime Emmy Awards. While some went fab, some were drab and some left us guessing whether to like it or not! We also had few unusual celeb surprises; quite a heart warming one was Amanda Peet announcing that she was expecting her third child.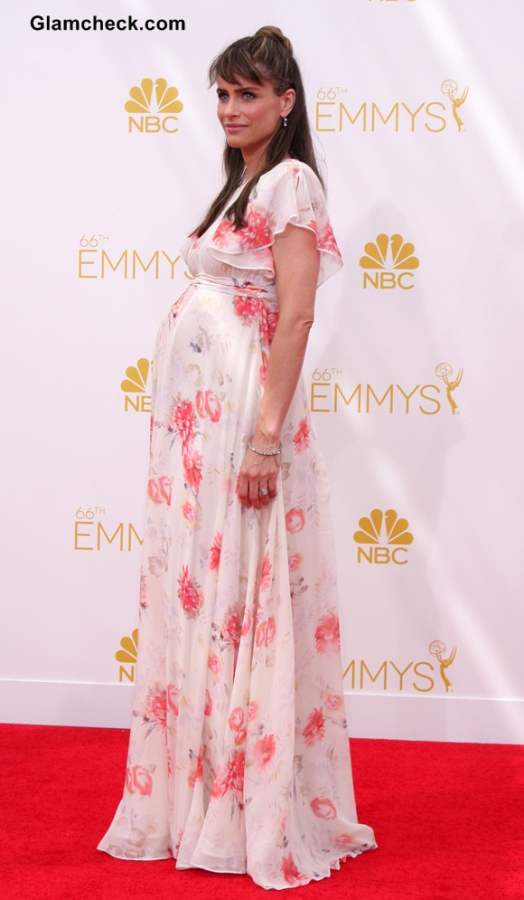 Amanda Peet at the 2014 Primetime Emmy Awards
She flaunted her baby bump in a floor length floral dress with flutter sleeves; a rather too casual a look for a red carpet event but the dress was absolutely apt for her slightly large baby bump. What's more she looked so breezy fresh and happy, we can't help adoring her cute look.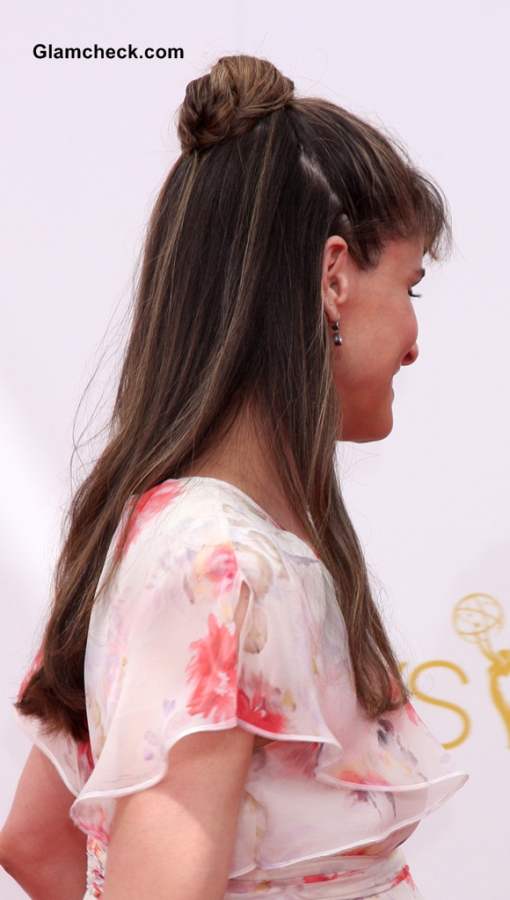 Half up Bun Hairstyle
Amanda sported an ultra feminine half up hairstyle to go with her casual look. The hairstyle might be a little too subtle for a glamorous event, but it is a perfect for everyday street wear. What's more- it is chic, easy and non-fussy; also you get to let your hair down while at the same time keeping your hair off the face. Have you noticed those super cute Japanese and Korean guys, even they sport this hairstyle quite often; so if they can style this, why not you?
Getting this look is quite simple. Start with the golden rule i.e. clean and blow-dried hair. If you have wavy or curly hair and want to go for a straight hair look, you will need a hair fixing serum or mousse and a straightening iron. But if you ask us, this style looks good on any hair type; most importantly the artificial straight hair is umm, artificial.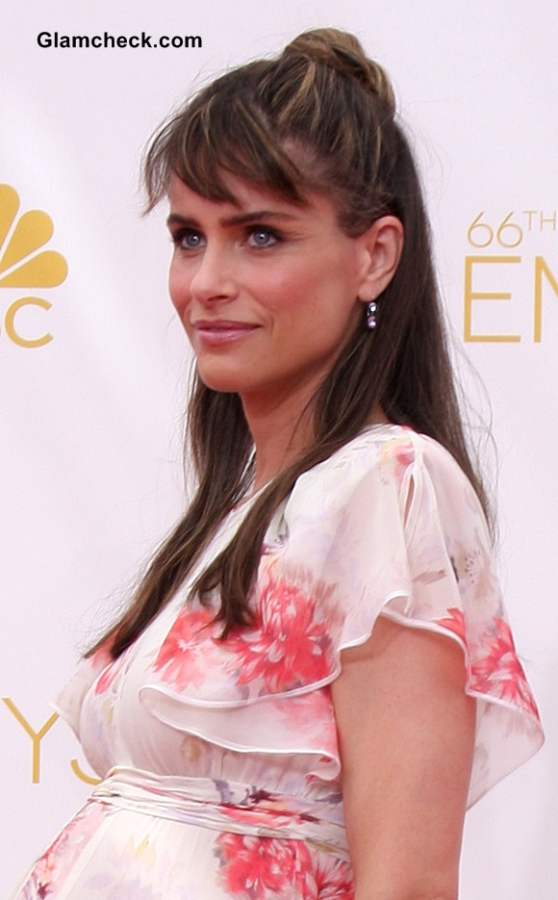 Get Amanda Peet's Half up Bun Hairstyle – at the 2014 Primetime Emmy Awards
Coming back to the look, all you need to do now is pull off the top layers of your hair into a section and tie a small topknot. Twist a portion of this upper section of the hair and make a mini bun, pin it and finish off with strong hold finishing spray. If you have a high forehead, go for front bangs like Amanda. Voila! You're ready to rock the low-key mini bun.
Image: Shutterstock