World famous designer Roberto Vernino's Spring/Summer 2015 collection at the Mercedes Benz Fashion week on 12th September, Madrid proved to be a spectacular illustration of modern day Mexico blending with its rich cultural roots.
Modern day outfits were paired with pre Colombian art through the use of typical Aztec colors and adornments, laying emphasis on the beautiful embroidery and prints. Models walked in modern and urban outfits, adorned with ponchos, Mariachi ornaments and straw hats.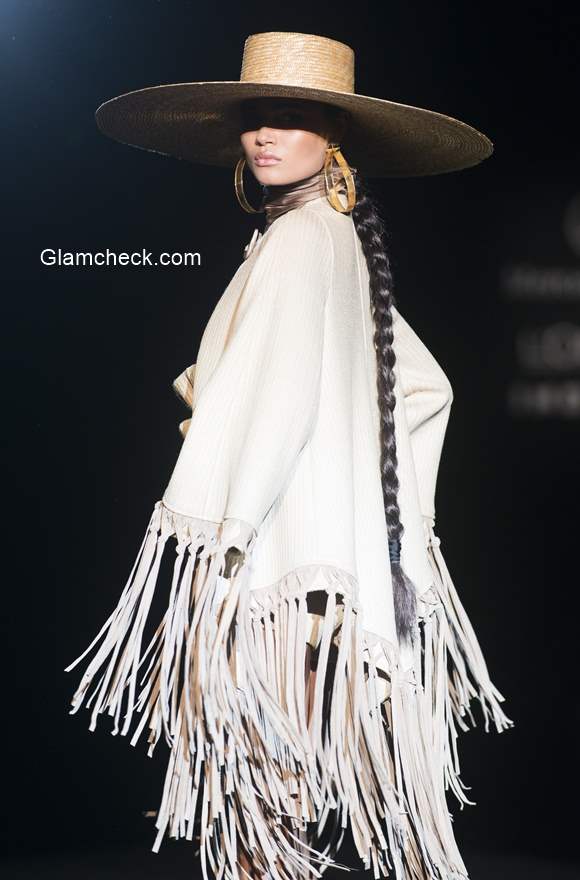 Runway Styling – Roberto Verino runway look for the Mercedes-Benz Fashion Week Madrid Spring Summer 2015
Perhaps the most striking element was in the styling itself which preserved the natural beauty of ancestral Latin America. Models were given the traditional braided hairstyle on enviously long locks with a super sleek finish. The make-up was kept neutral to achieve a no-makeup look. As models marched down the runway in urban suits and tailored dresses, one could not miss out on the use of the huge gold hoop earrings, the traditional Texas footwear and straw hat. It was time ponchos with huge fringes made a comeback.
While bringing up the aesthetics of the rich Latin American cultural heritage, Roberto has made sure he kept the comfort and style of the hectic urban life intact.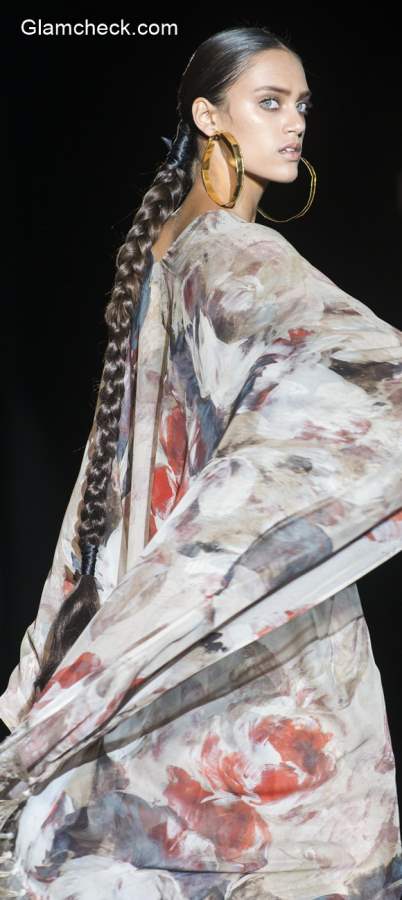 Mercedes-Benz Fashion Week Madrid SpringSummer 2015 Roberto Verino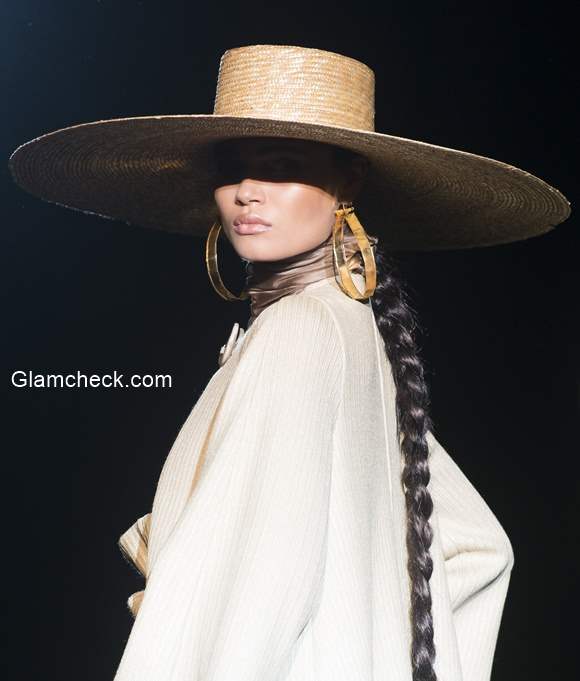 Runway Styling – Roberto Verino Mercedes-Benz Fashion Week Madrid Spring Summer 2015
Solaris Images