Not one to do shy and demure, Jennifer Lopez shows us how to create a smashing statement look even with a low-key crop top and skirt combo.
The singer had attended the 2015 FOX TCA Winter All-Star party held at the Langham Huntington Hotel on January 17, 2015 in Pasadena, CA.
Seen in the picture, J Lo paired a pleated skirt from Noir Sachi & Babi's Pre-Fall 2015 Collection with an off-white SisSae crop top and black Charlotte Olympia 'Debbie' pumps.
She looked smoking hot and with that rocking attitude, she was worth a million bucks!
Jennifer Lopez has worn a midi length Bell skirt. They have made a huge comeback at the runway this year. Such a skirt, also known the bubble skirt, is made from fabrics suited to retain its shape of a bell, a bud, a cone or a bubble (as you can see from J Lo's picture).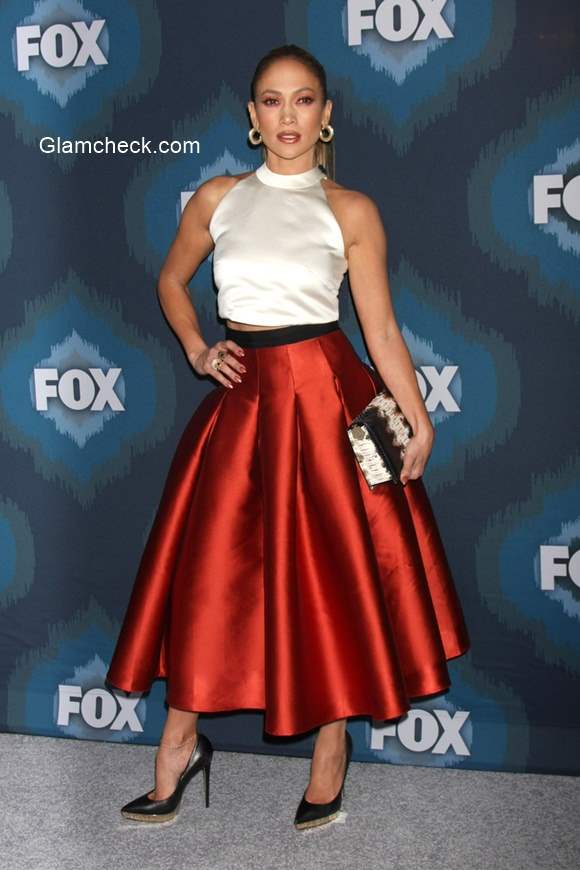 Wearing Bell skirt with a crop top like Jennifer Lopez
Most of us easily toss our favorite skirt aside to choose something more fuss-free like a dress, after all there's the hassle of selecting the right top, the right shoes and the right accessories to go with your skirt.
But if you trust, you can hardly ever go wrong from creating a bold striking look with the bell skirt. Here's why.
# "Bell skirts flatter almost all body types"
Those who have heavier bottoms can use it to much effect to camouflage their larger hips. And those with skinny bottoms can use it to add volume to their hips. Seeing is believing, check out the likes of Adele and Lea Michelle in bell skirts.
The trick is to balance the look. We will show you some tricks to create a flattering look.
#1 Keep the top half neat and fitted. If you add bulk to your upper body, you'll just end up creating a bulky look. Look to create a good structure.
#2 Choose the right length according to your height. Those who are blessed with a long frame can effortlessly go from knee length to midi length and lower. If you have a small and petite frame, go for shorter lengths like knee and above.
#3 High heels, ballet flats or sneakers, suit your style. They go with almost all types of footwear apart from perhaps, boots. But if you have the attitude, you can definitely spice up the look with some adventure.
#4 Accessories, less is better. You can play around with chunky bangles and statement neckpiece, but if you ask us, we prefer the clean minimalistic appeal. J Lo added her favorite hoop rings and a couple of finger rings to seal the look.
That's it, add a chic hairstyle, flawless make-up and get those compliments flowing girl!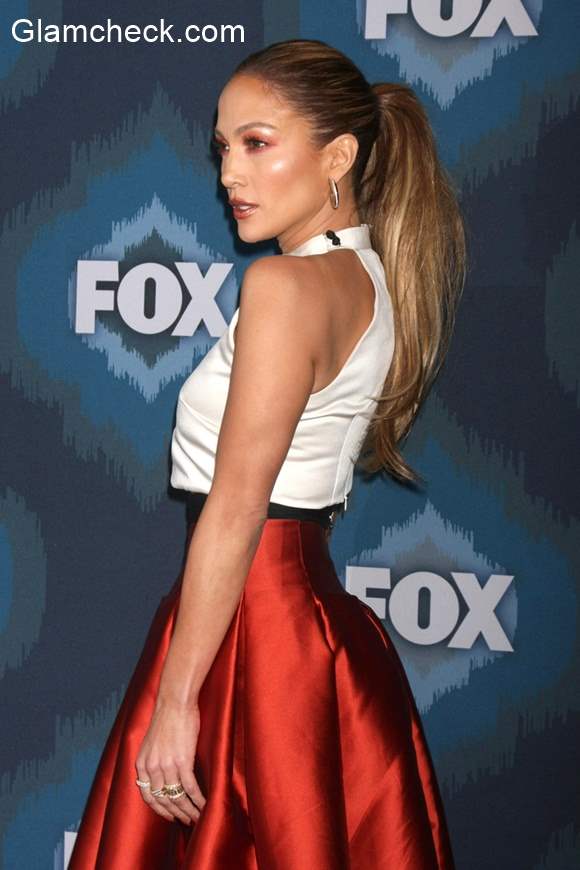 Jennifer Lopez 2015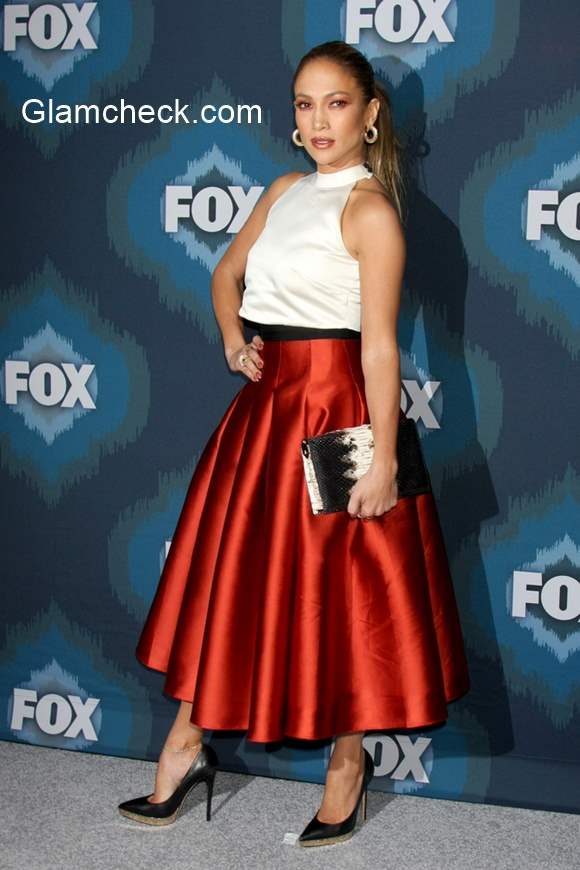 Jennifer Lopez at the 2015 FOX TCA Winter All-Star party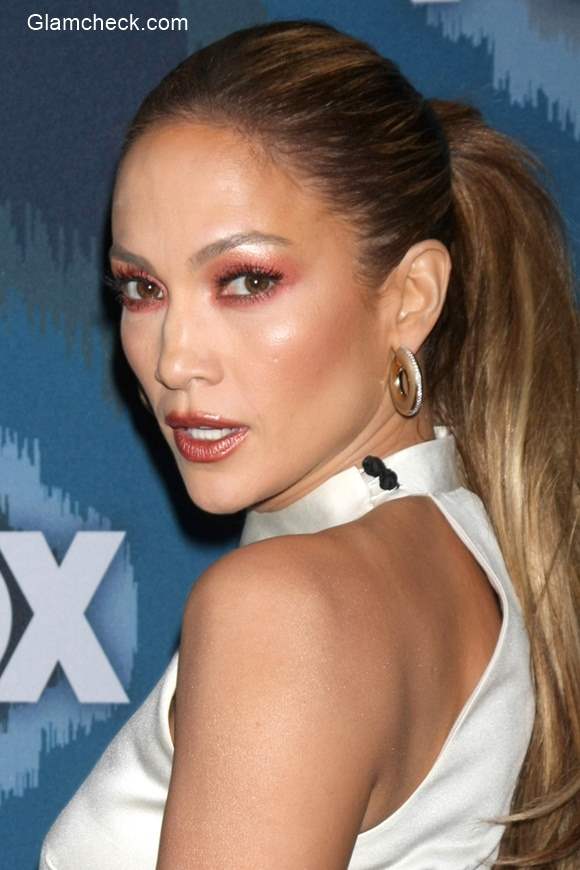 Jennifer Lopez 2015 pic
Image : Shutterstock