Jenny Slate, winner of the Critics' Choice Award for Best Actress in a Comic role for her role in 'Obvious Child', gave us a wow moment during her red carpet appearance at the 30th Santa Barbara International Film Festival held in California on February 1, 2015.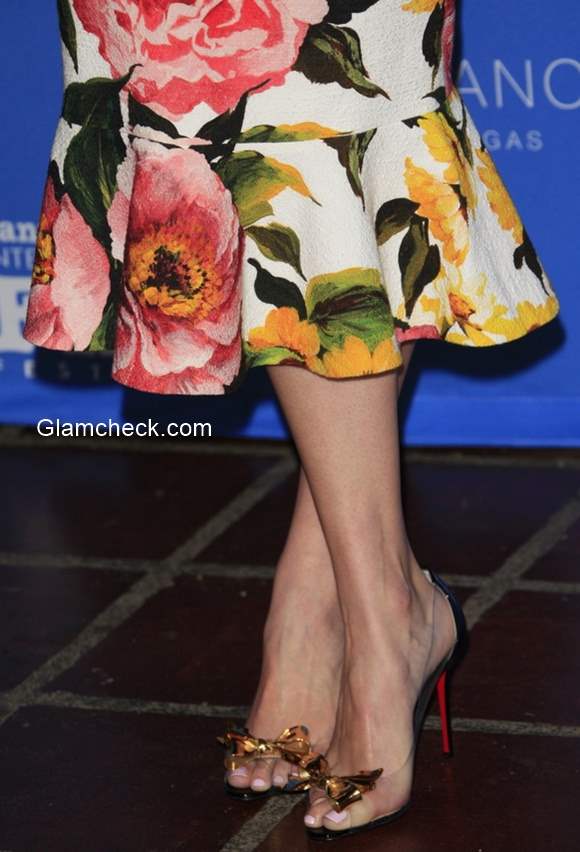 Louboutin heels – Jenny Slate flaunts at the Santa Barbara IFF
Jenny's bright floral Dolce & Gabbana, reminiscent of spring time colors, was set off beautifully with Shylee Rose jewels and stunning Louboutin peep toes. Thank you, Jenny for opting out of the usual black / nude pumps. It's a stand-out statement piece yet so subtle and pretty.
With shoes like those, who needs further accessorizing? Entitled 'Justinodo', the Christian Louboutin creation, made from PVC and black patent leather, featured a pretty gold metal bow.
Louboutin bow detailed  heels
The masterpiece design gave the look an appeal of a beautiful gold butterfly nesting on her feet. No wonder, these gorgeous shoes cost a whopping $995. These pair should be a perfect compliment for the pretty, the classy and the playful look. Love!
Jenny Slate was honored with a Virtuosos Award at the International Film Festival, Santa Barbara for her portrayal of a woman who decides to get an abortion after an unplanned pregnancy in 'Obvious Child'.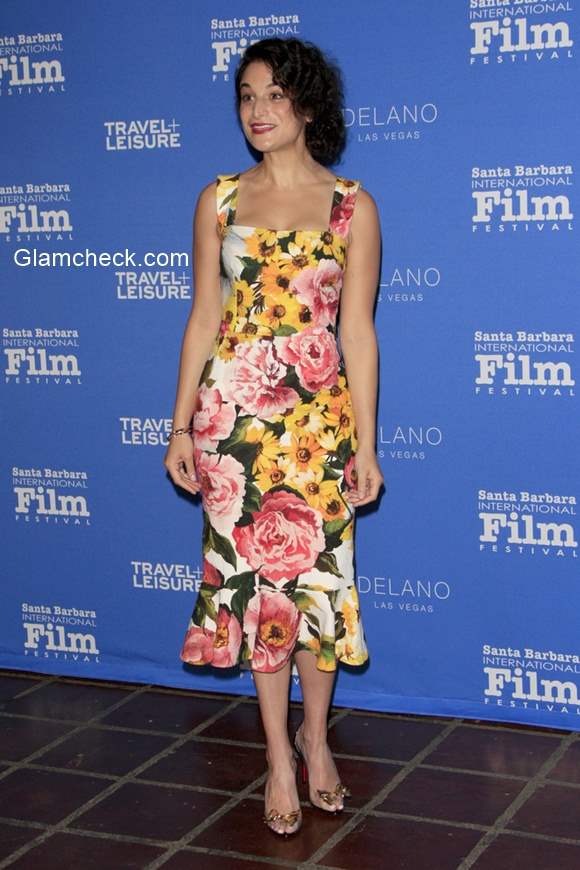 Jenny Slate 2015 at the Santa Barbara International Film Festival
Image: Shutterstock